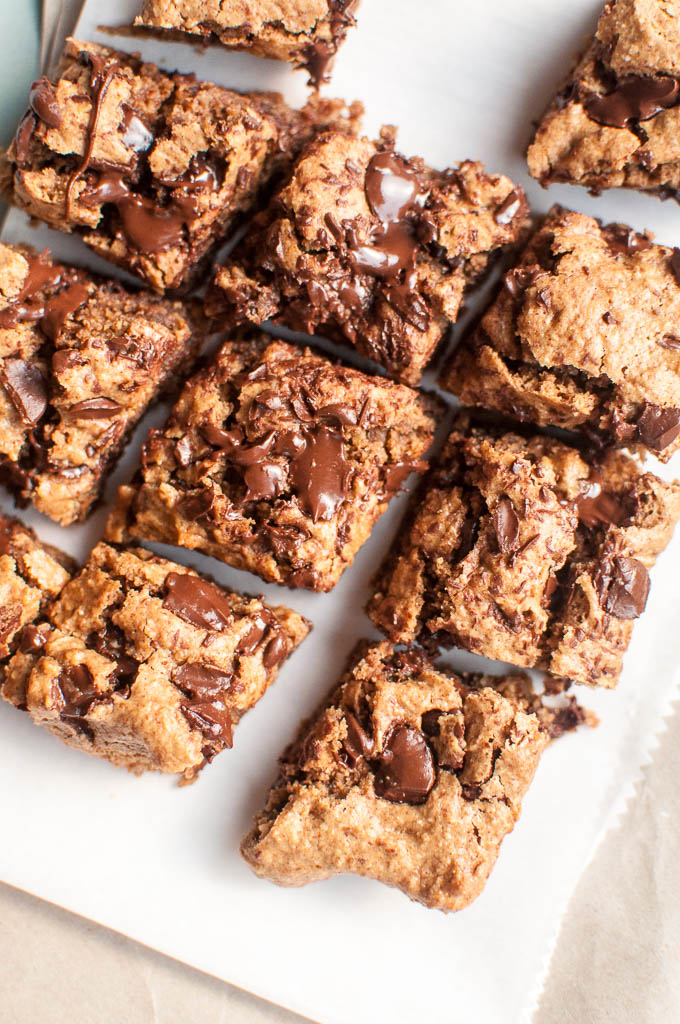 If you are craving rich, decadent blondies that are vegan AND gluten free, these are them!!! I baked a batch of these "beauties" to see if they'd make a good hostess gift for a weekend visit to our dear friends in L.A. Not everyone drinks wine and I've given too many floral bouquets. But WHO can resist a box of home-baked treats? (I even went to Micheal's craft store to buy a special box for them – presentation counts!!).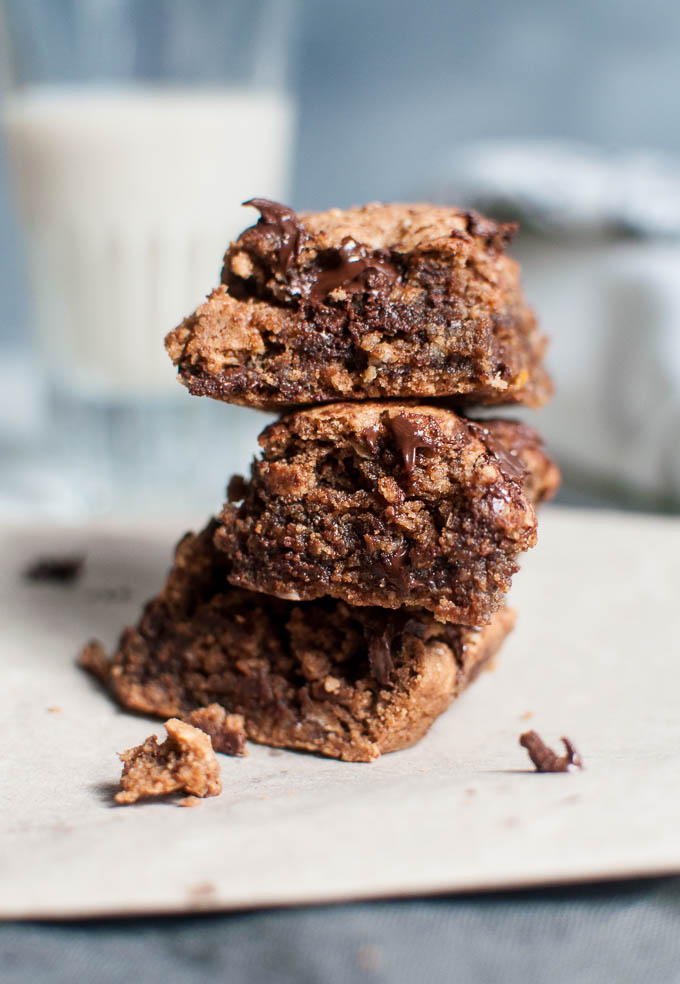 Rather than reinvent the wheel (there are way more talented bakers out there than I), I turned to my favorite recipe resource: Pinterest, and downloaded 4 drool-worthy options. Brownies, cookies and blondies. I asked my husband to choose one since I am terribly indecisive and end up making two. (Ok ok, I baked the cookies too – but wasn't a fan of the outcome)…..He chose Vegan Richa's Gluten Free Almond Butter Blondies.
Vegan Richa is a software engineer turned award winning recipe developer, cookbook author and food blogger. Vegan baking is tough and adding gluten free to the mix, intensifies the challenge. But Richa knows her flours and works to get the consistency right which is the hardest part of vegan baking. I trust her recipes and this one is a winner!!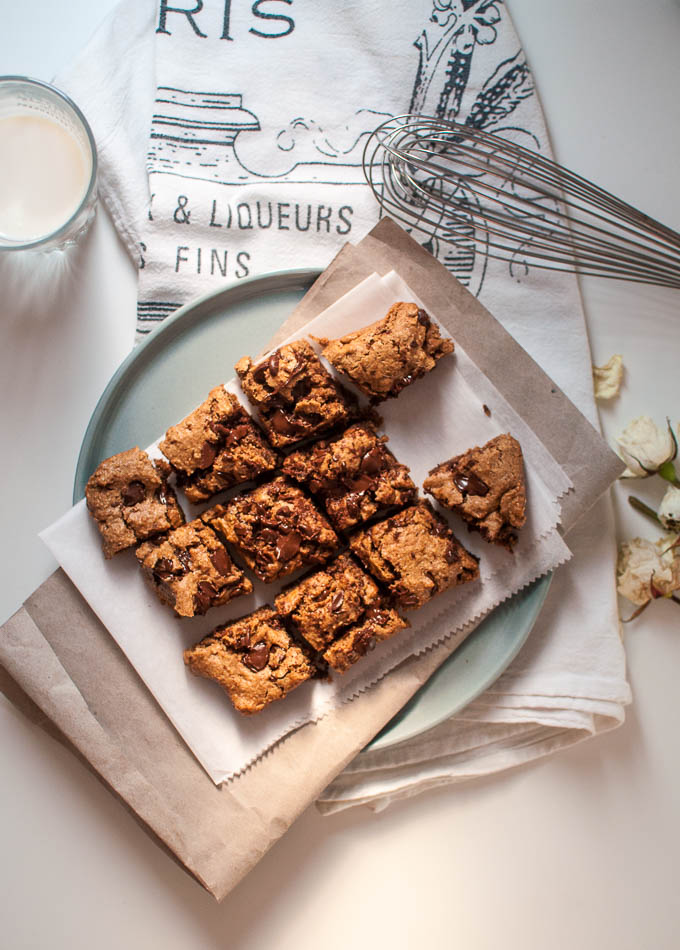 Recipe: 
Vegan Richa's Rich Decadent Vegan Gluten Free Almond Butter Blondies
To finish the story, I cut the recipe in half to "test" it out. Success!!! They were delicious! We gobbled them up and I felt confident baking a full batch for our hosts. However, by the end of the week, I ran out of steam and didn't bake for my friends – MY BAD!!! Has this ever happened to you where your ambition is larger than reality? My dad used to tell me, "It's all about endurance"…..so rather than recipe test a bunch of desserts and poop yourself out, take my word: These decadent blondies are a winner!!!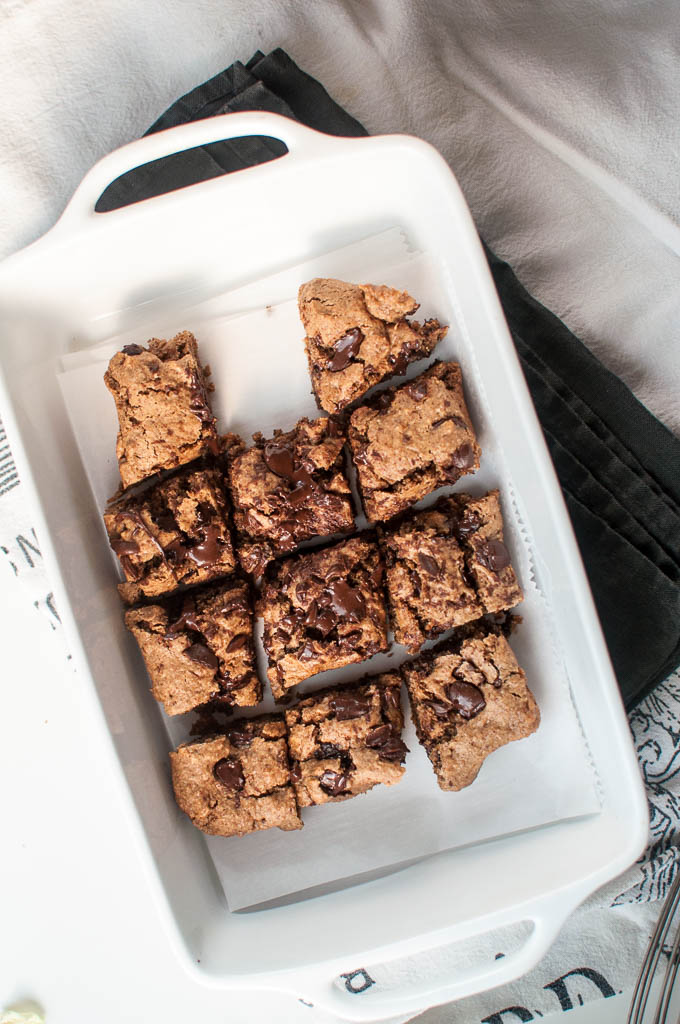 For more delicious brownie recipes check these out:
Amazing Brownies – these are not vegan but they are insanely good.
Black Bean Brownies – I swear you don't taste the beans.
Vegan Chocolate Cupcakes – I know these aren't brownies but they ARE delicious.