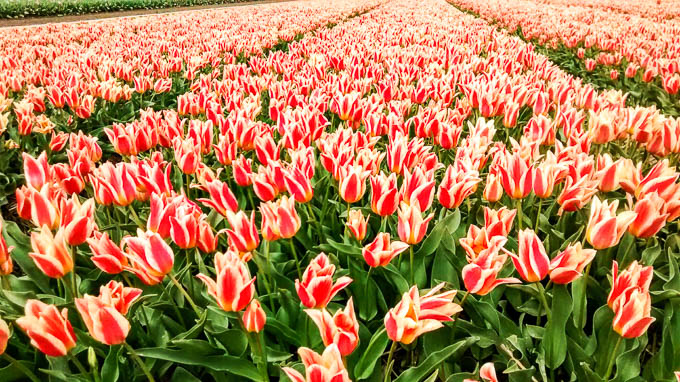 I spent 5 glorious days in Amsterdam this April exploring what this vibrant city has to offer. The Dutch have a "live and let live attitude" which makes Amsterdam a friendly and welcoming place with something for everyone. Beyond the happening restaurants and hip cafes, Holland has: extraordinary tulip fields, deeply moving museums, the BEST hummus bistro, quirky buildings, a mouth watering farmers market, and unique canals. All this plus a beautiful yoga school with drop-in classes. I walked everywhere stopping in cute cafes or browsing interesting boutiques when my feet cried out. Here are some highlights from our recent trip.
The Tulips
Nothing prepared me for how striking the tulip fields are. Swaths of color brightly stripe the landscape with  deep violet, lemon yellow, lipstick red, and cotton candy pink tulips. You can see the flowers on your own but I recommend getting a guide to steer clear of the crowds. Our guide Tom was amazing and took us to fields we practically had to ourselves. Tom is also a professional photographer so the entire day was one long photo shoot (only wish I'd showered before our early departure).
I am usually skeptical about guides but Tom elevated this experience far beyond my expectations. It was an amazing day and I couldn't recommend him enough (especially for groups) Toms Tours, Amsterdam.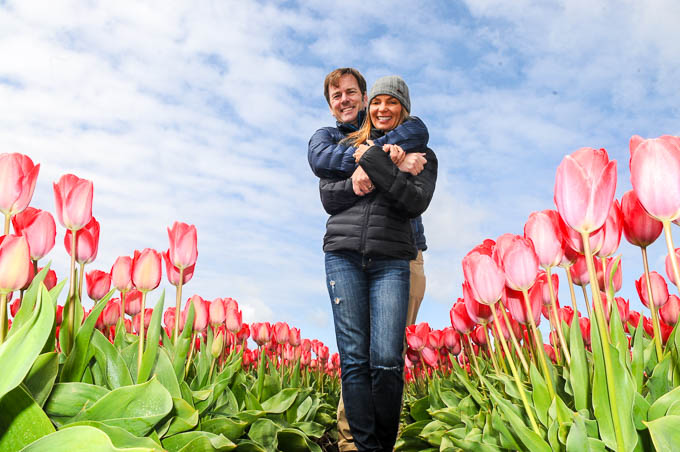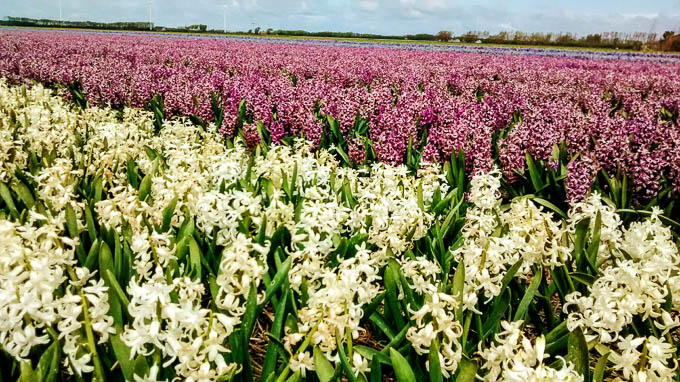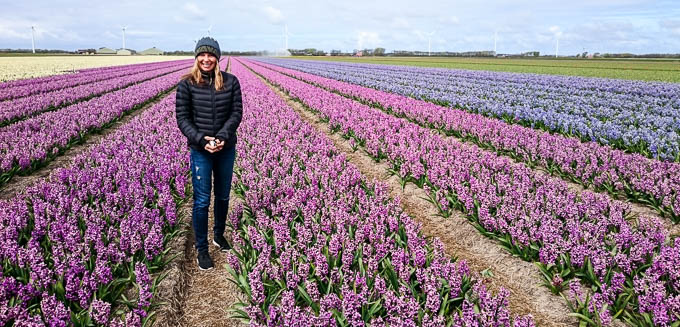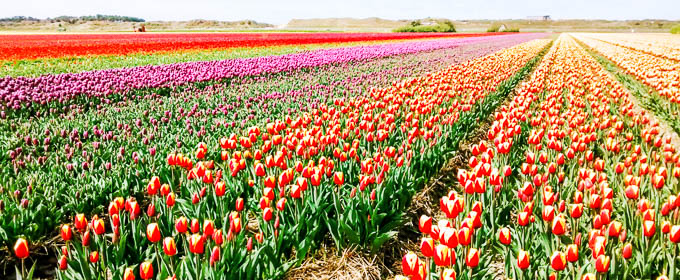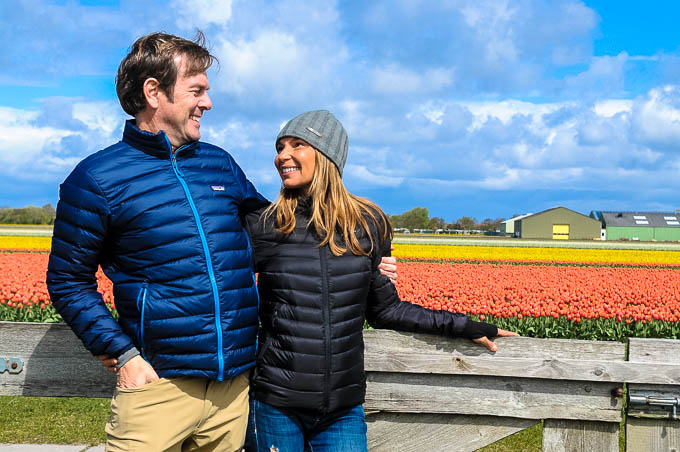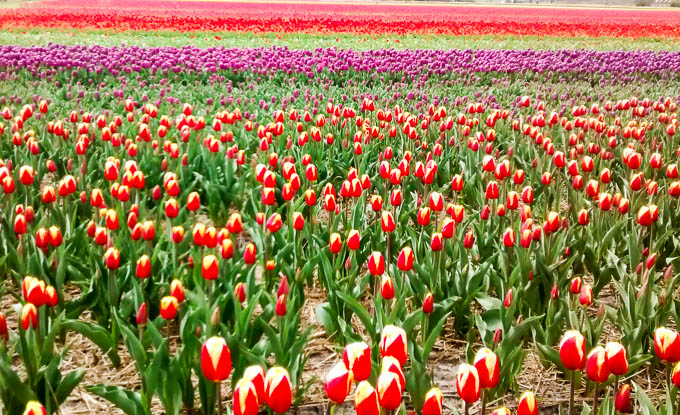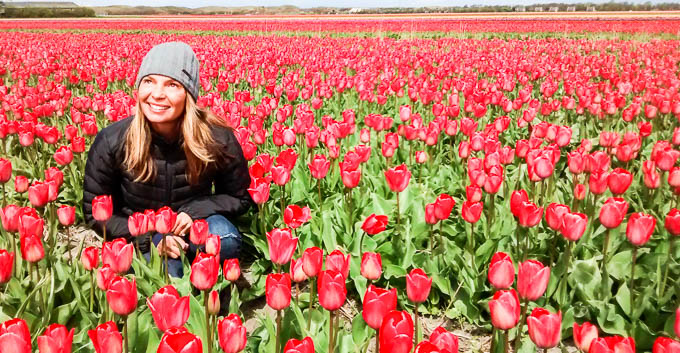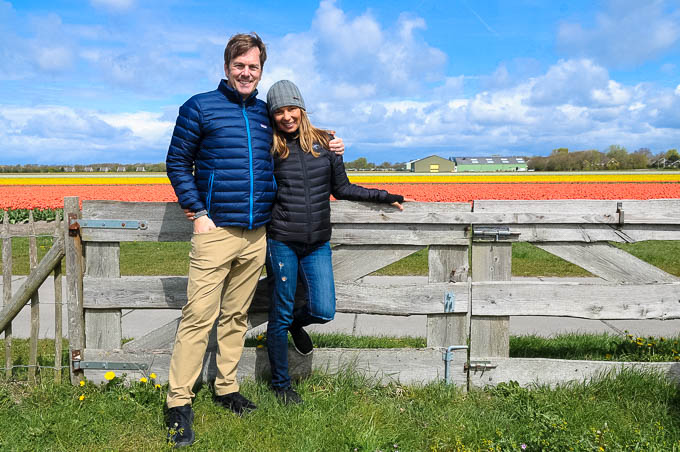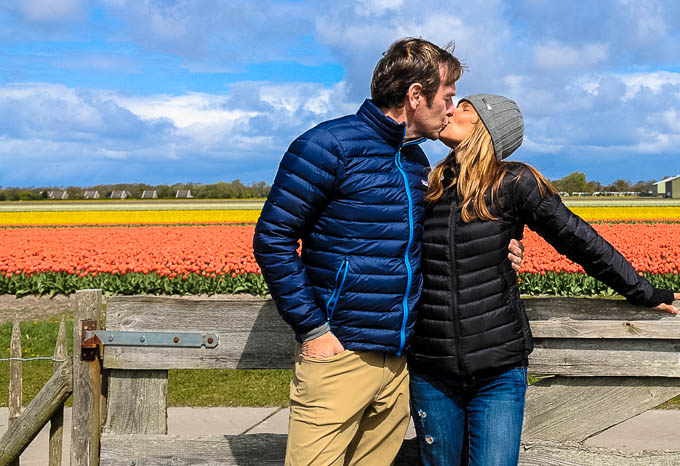 The Jordaan
This gentrified, hip area of the canal zone is a fun maze of small streets with funky buildings, houseboats, and large trees hanging over the canals. Home to the farmers market on Saturday mornings which is a MUST if you like good food and home to Hummus Bistro D & A aka: the best hummus bistro in Holland (see more below). After spending time in this beautiful area, don't be surprised if you want to move here.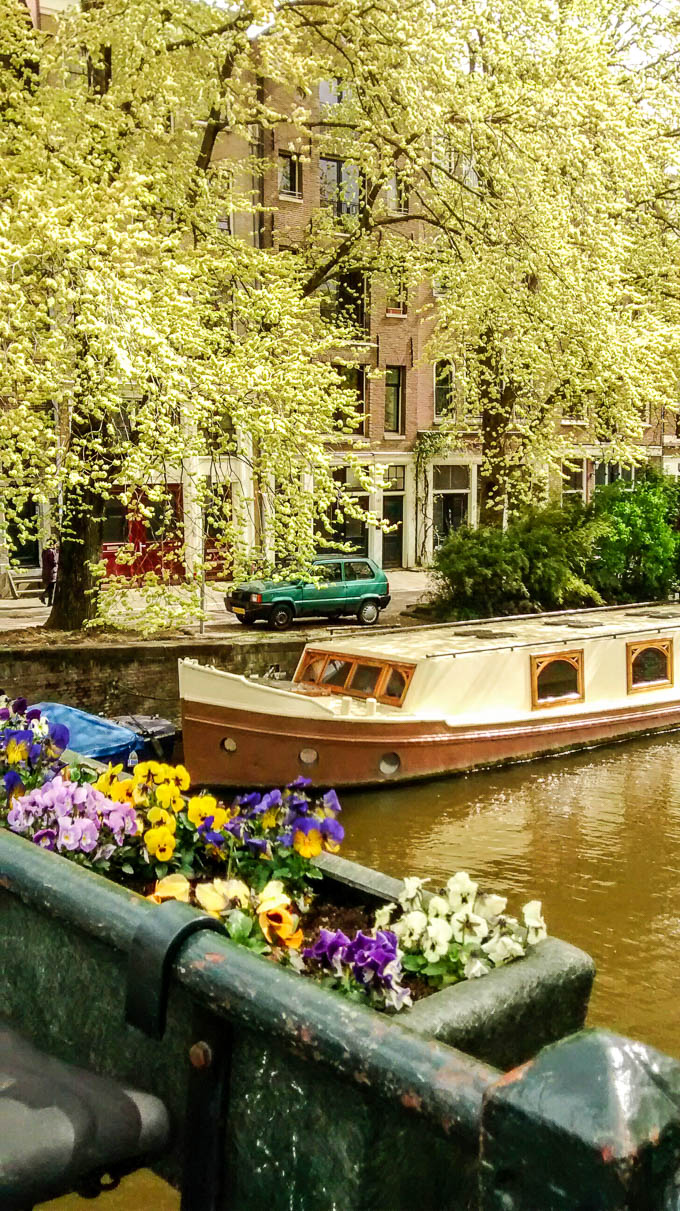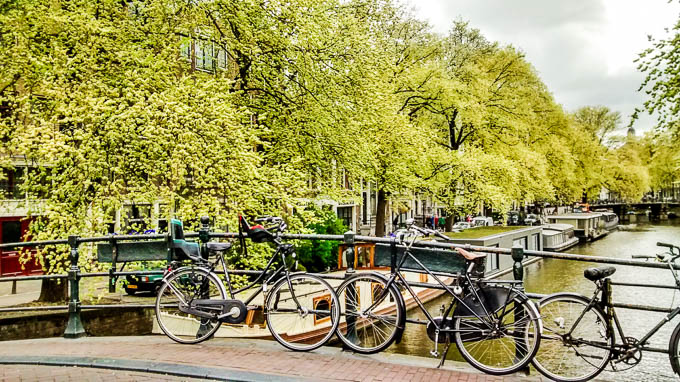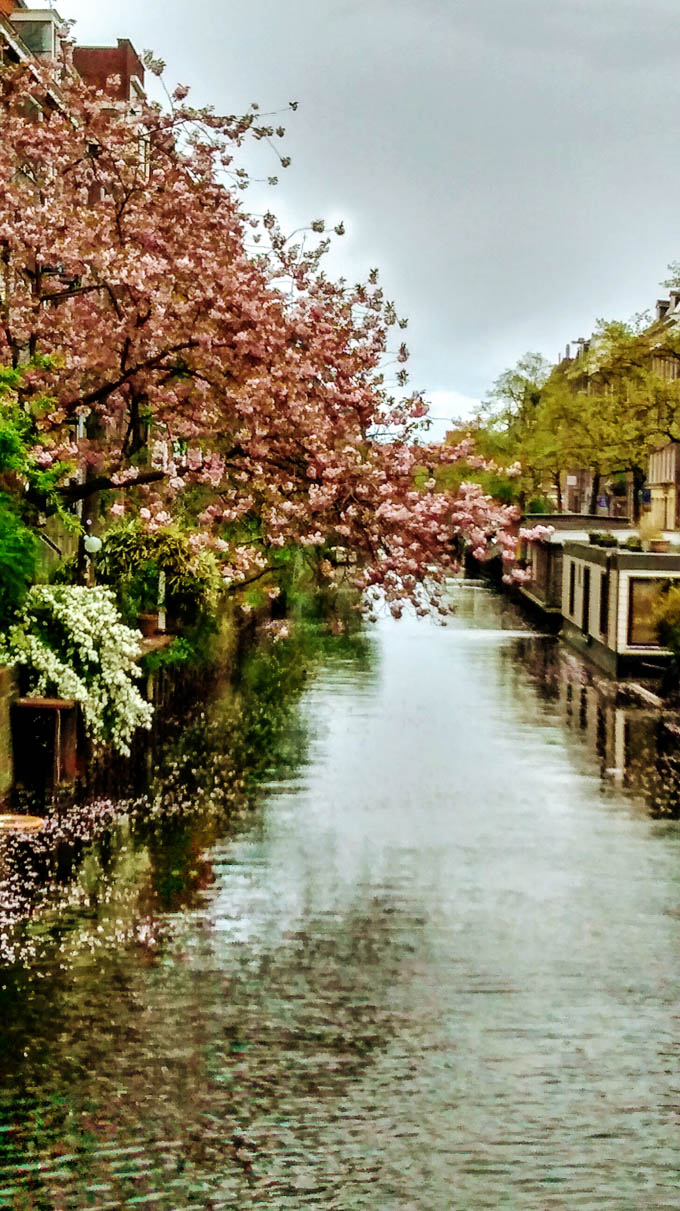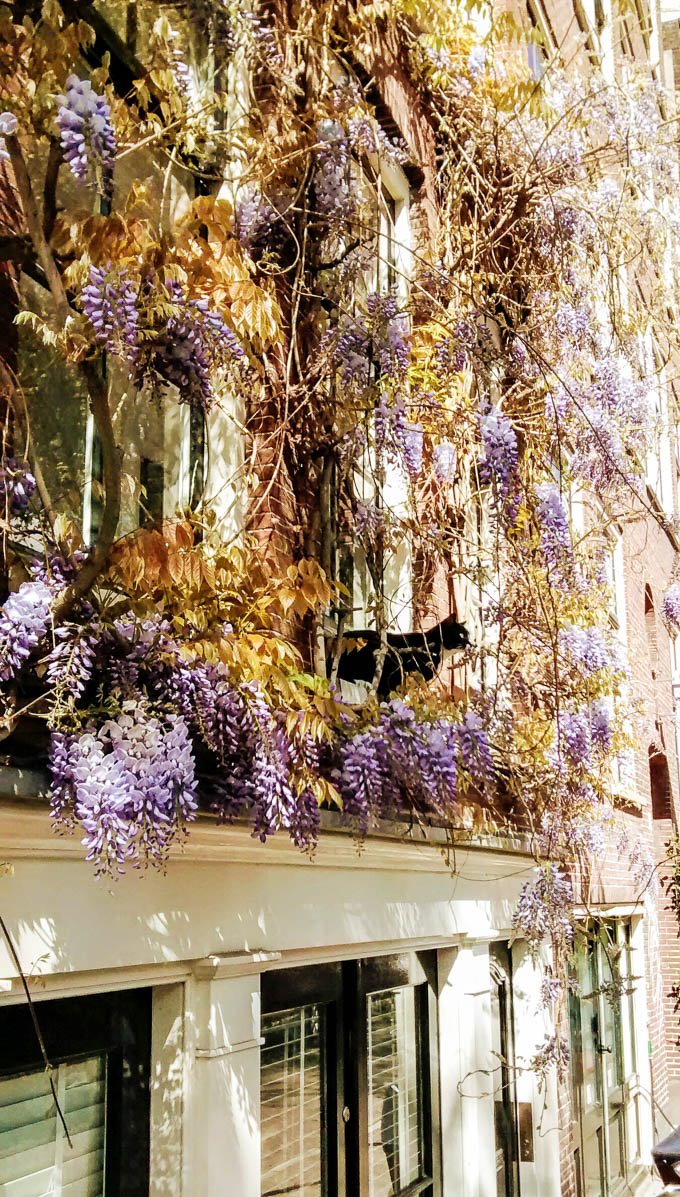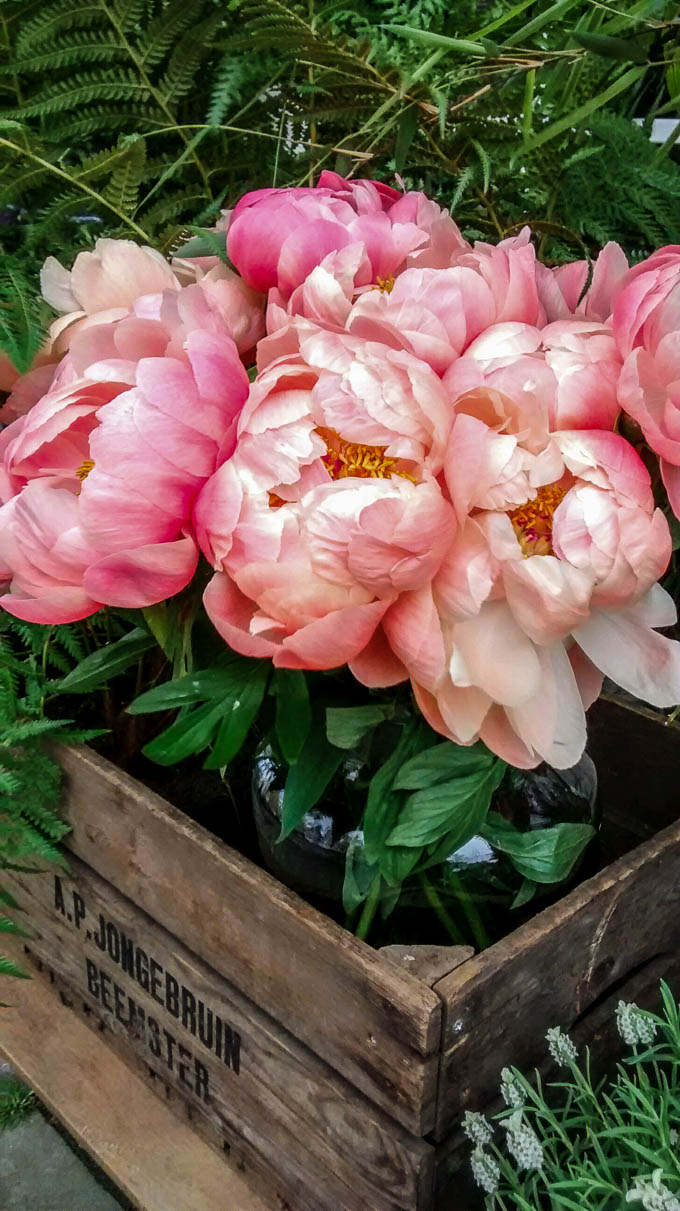 The Windmills
In addition to the tulip fields, our guide showed us the beautiful countryside outside of Amsterdam. The windmills are classic and I loved saying hello to the curious cows and bashful sheep.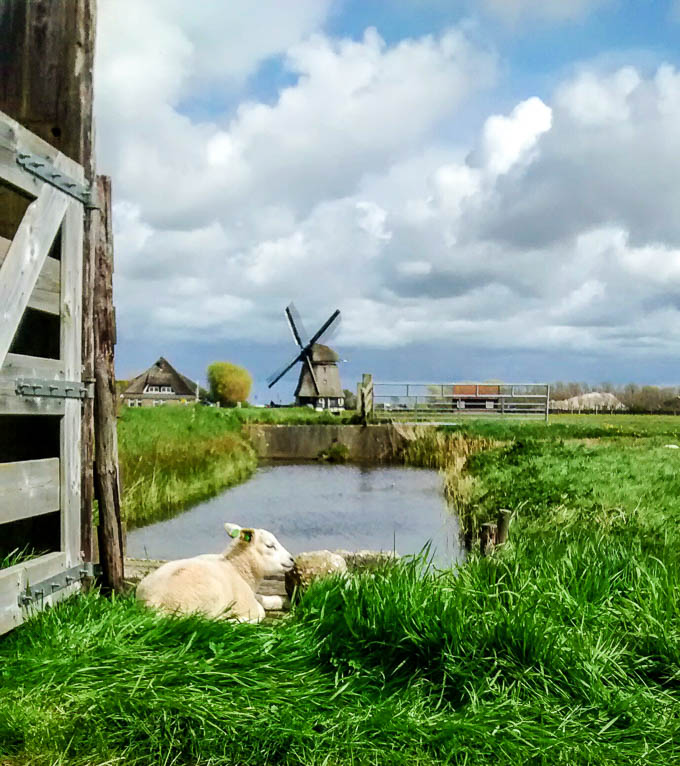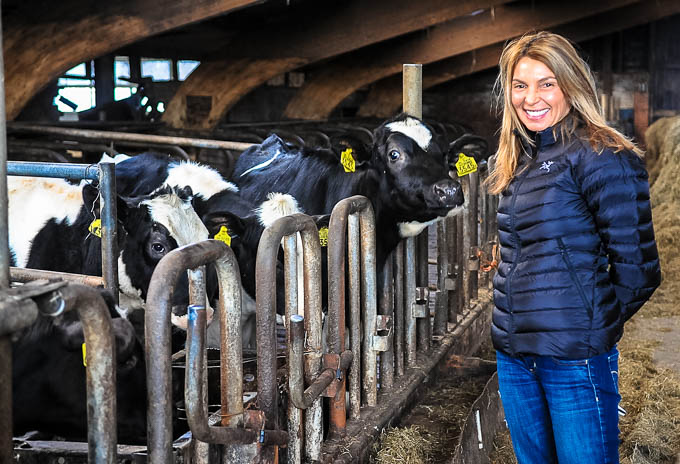 These hip cows were listening to rap music and clearly appreciating my veganism….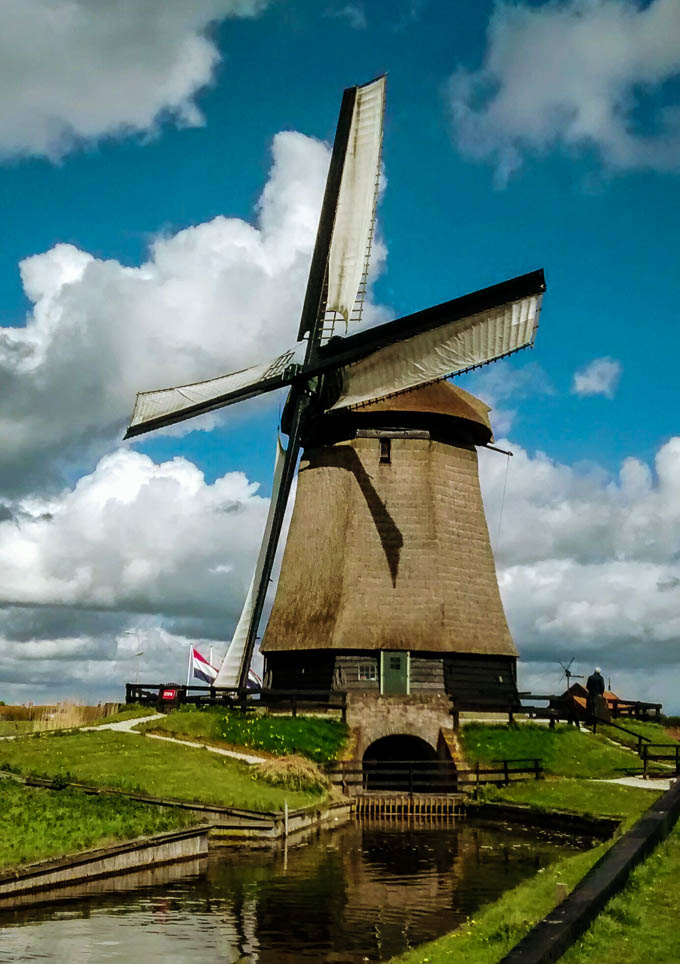 The countryside is doted with windmills that once served to keep the farmland from sinking below sea level. Now, only a few functional windmills remain and the rest serve as museums or homes. The technology is elegant and brilliant in it's simplicity.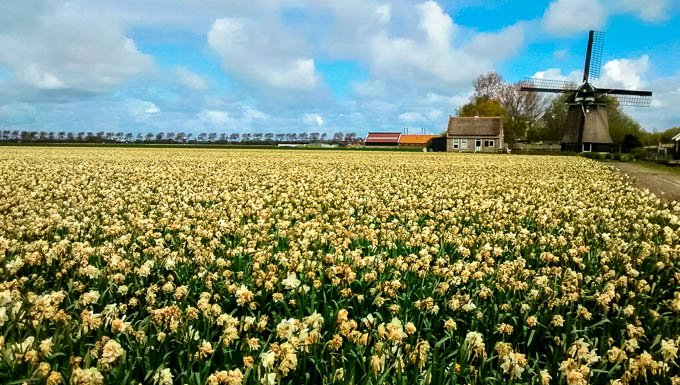 The Food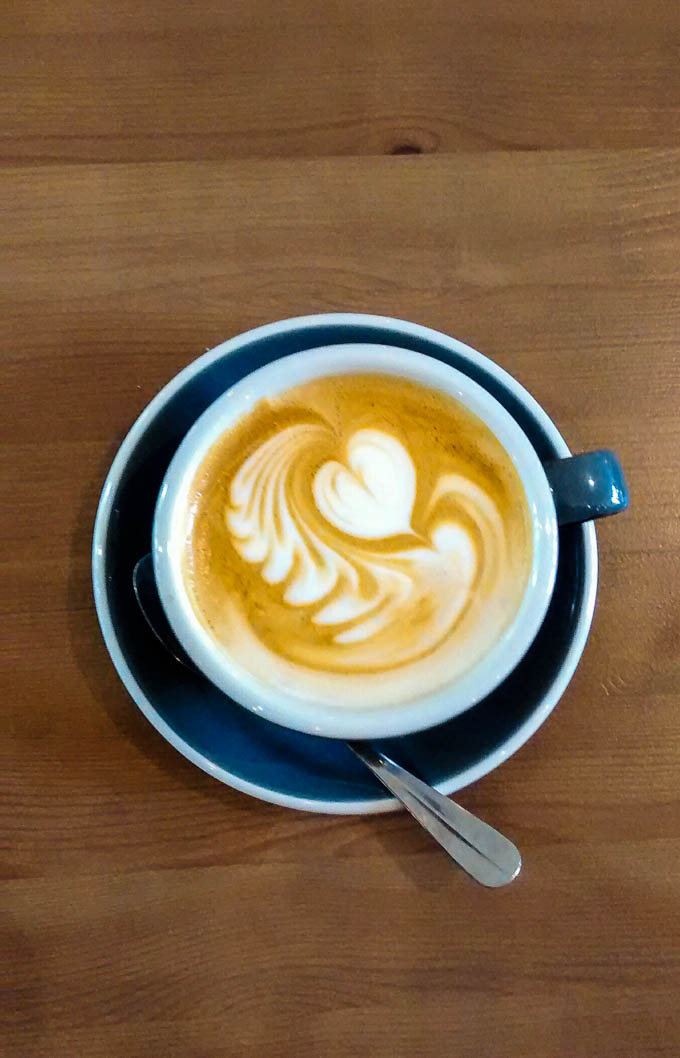 The perfect Latte at Monks Coffee house in Oud West.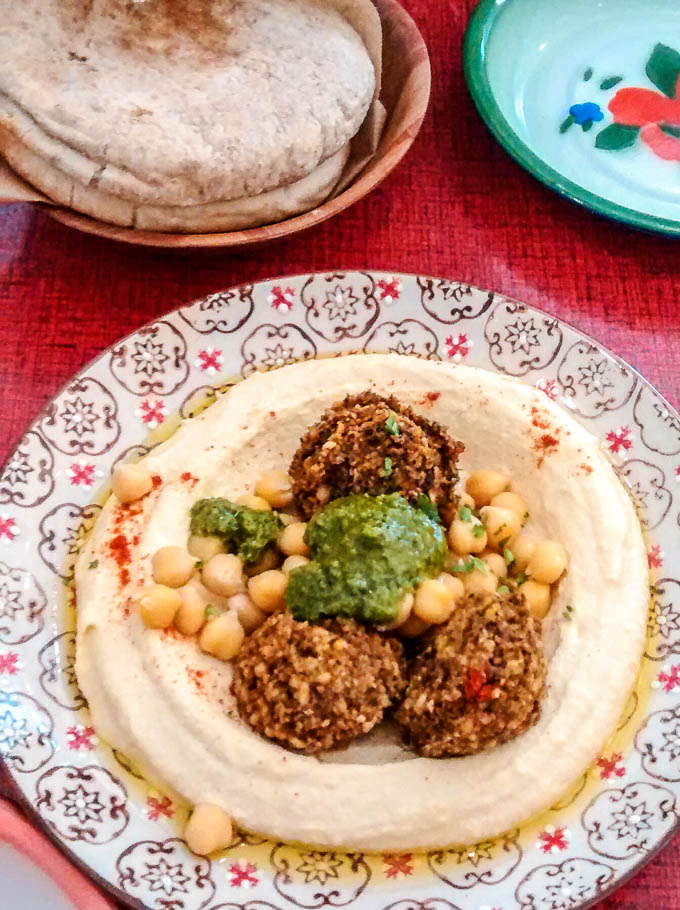 Amsterdam has plenty of vegan friendly restaurants that deliver on service, atmosphere, and food. My favorite was a small, casual place in the Jordaan called Hummus Bistro D&A.  This low-key gem serves remarkably airy hummus you scoop up with fresh pillowy pita. It's creaminess paired with the melt in your mouth pita bread makes you consider ordering a second round. Don't miss their mint tea, brownie dessert and house specialty gin and tonic…..an unexpected combination, but what doesn't go with hummus???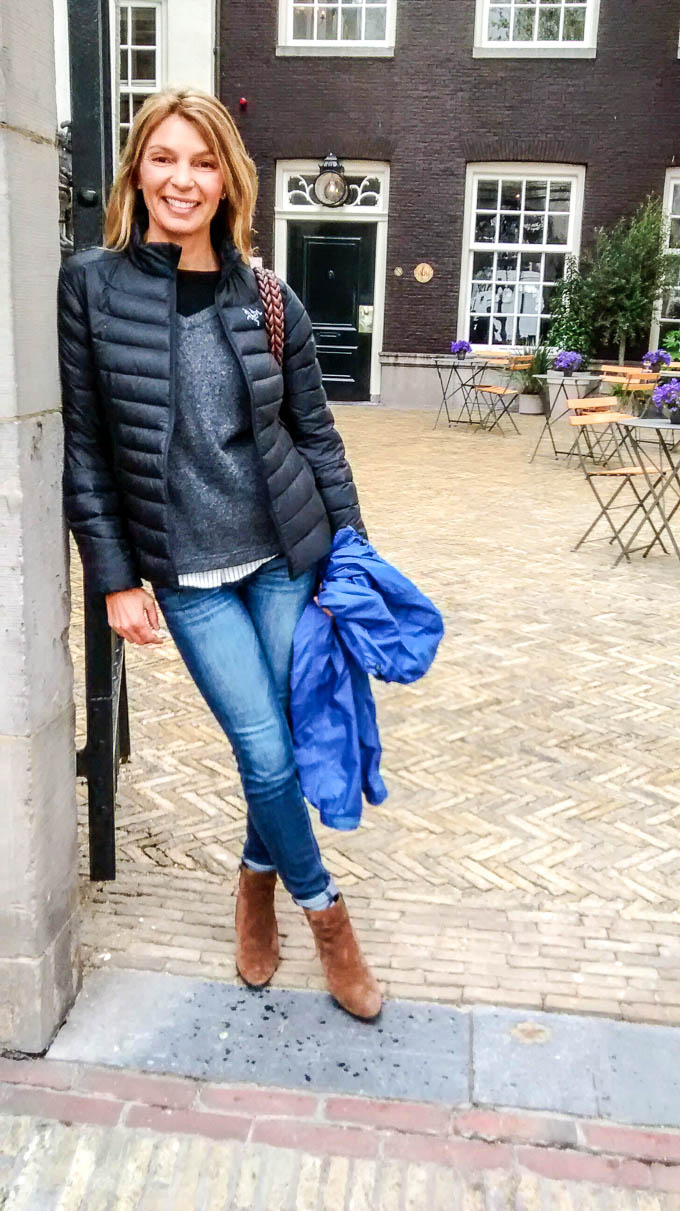 Going in for High Wine at The Dylan Hotel. An absolute MUST….
Four courses with perfect wine pairings. Many restaurants omit cheese or meat to make a dish vegan but here, the chef prepared vegan dishes with the same thoughtfulness and skill as the non-vegan plates. We enjoyed outstanding wine selections from our bright and knowledgeable sommelier. She educated us on each choice and bought the whole experience to life. I savored every minute of this unforgettable tasting.
The Yoga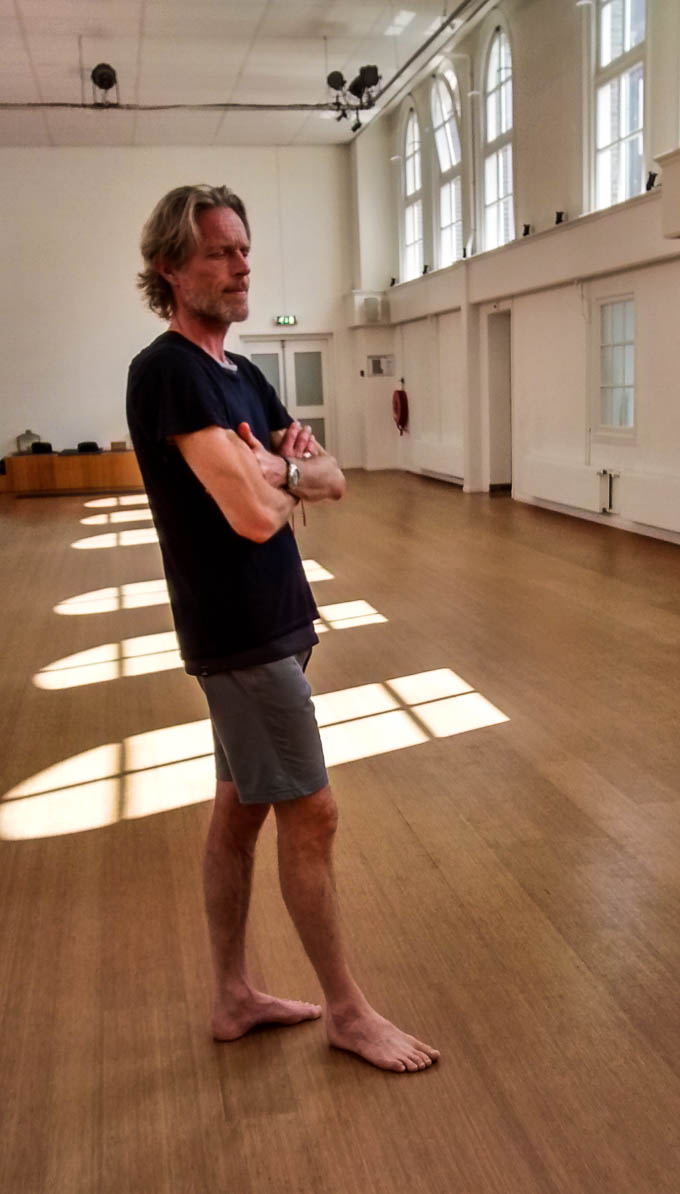 Despite many searches for yoga in Amsterdam, the De Nieuwe Yoga School didn't appear in my browser until the end of my trip. This studio, was everything I had been searching for. Friendly, welcoming and one of the the most beautiful spaces I've practiced in. Hoyte de Ranitz led us through a 75 minute deep practice of breath and movement. Not too hard, not too easy, just right. And to my pleasant surprise, he taught in English.  You can pay for a drop-in class and grab a fresh pressed juice or tea at their vegan cafe afterwards. Mats and props are available at no extra charge and be sure to spot the pale grey cat who slinks around like a furry Buddha.
I fully enjoyed Amsterdam despite the chilly temperature. It's a fun and exciting city with so much to see and do.