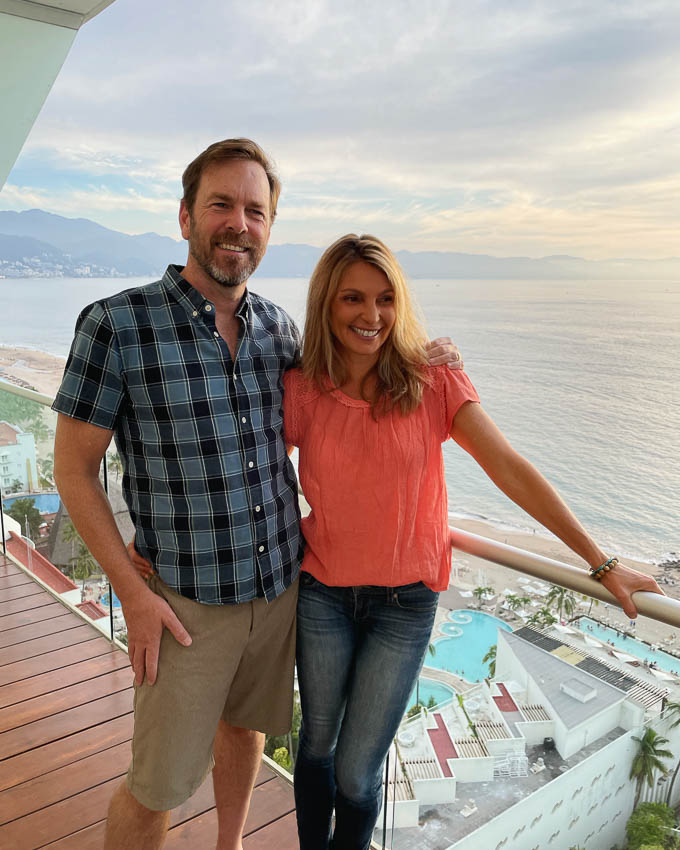 One of the best things that has happened during the Covid Pandemic shutdowns is the regeneration and healing of "touristic" places. Venice's canals are now clean and clear, coral reefs are returning underwater, wild animals are creeping back into urban areas, wild flamingo populations have expanded, and majestic  whales are less stressed and more communicative with reduced shipping noise and traffic. These restorations make me so happy!!  On the flip side, traveling has come to a screeching halt. All the major trips I planned in 2020 got cancelled and my heart sank with each disappointment. Without travel, I can fall into a rut and feel depressed. I had to balance my own needs with the heavy restrictions so I planned a few jaunts to Mexico!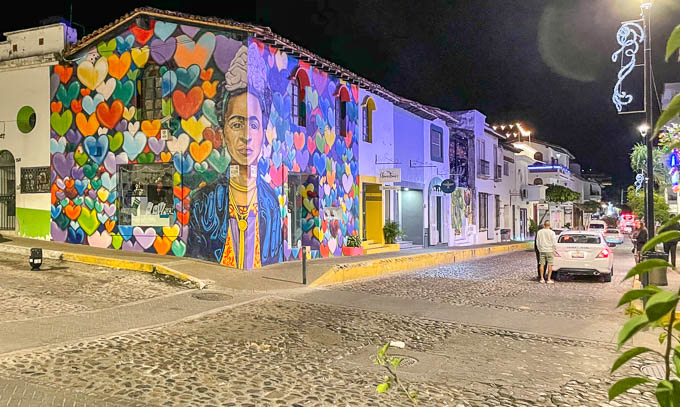 Mexico is still one of my favorite destinations and mostly places are a short flight from LAX. These trips  focused on the tiny town of San Pancho and Puerto Vallarta.  There are no travel restrictions and flying with such reduced capacity, is a breeze. For this trip, we stayed with friends at their stunning condo in Puerto Vallarta. They indulged us with a fun filled itinerary!!!
We sipped cocktails by the pool, used all the amenities – jacuzzi, gym, and spa. Hired a boat to take us down the coast to a small beach town where we hiked to unreal waterfalls. We ate the best street tacos and dined at upscale restaurants with lively musicians. All this in 3 nights!
A Cool Hike
Our big excursion was taking a small boat to hike in the local village of Quimixto.
We started the day at the PV Ecological Zoo (not sure how I felt about holding Mr. Python but at least he matched my outfit : )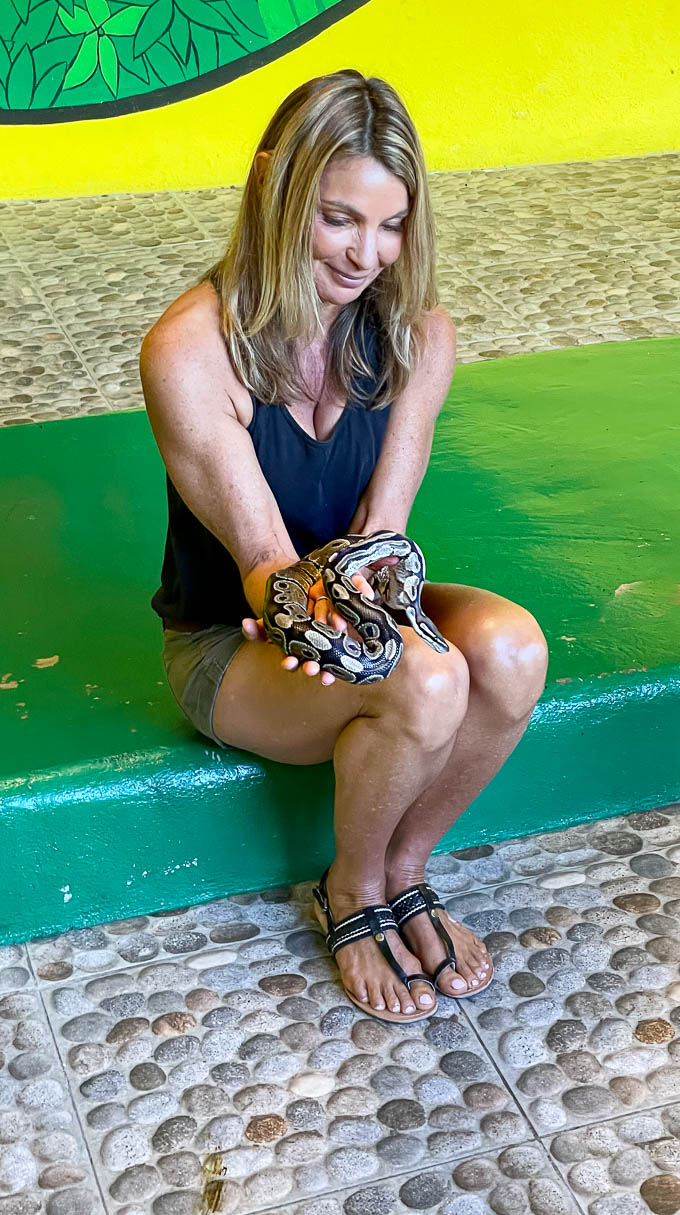 Then, our driver dropped us off at Mismaloya Beach,  the backdrop for the film, "The Night of the Iguana" starring Richard Burton and Deborah Kerr. Apparently, the film put PV on the map (although I haven't seen it).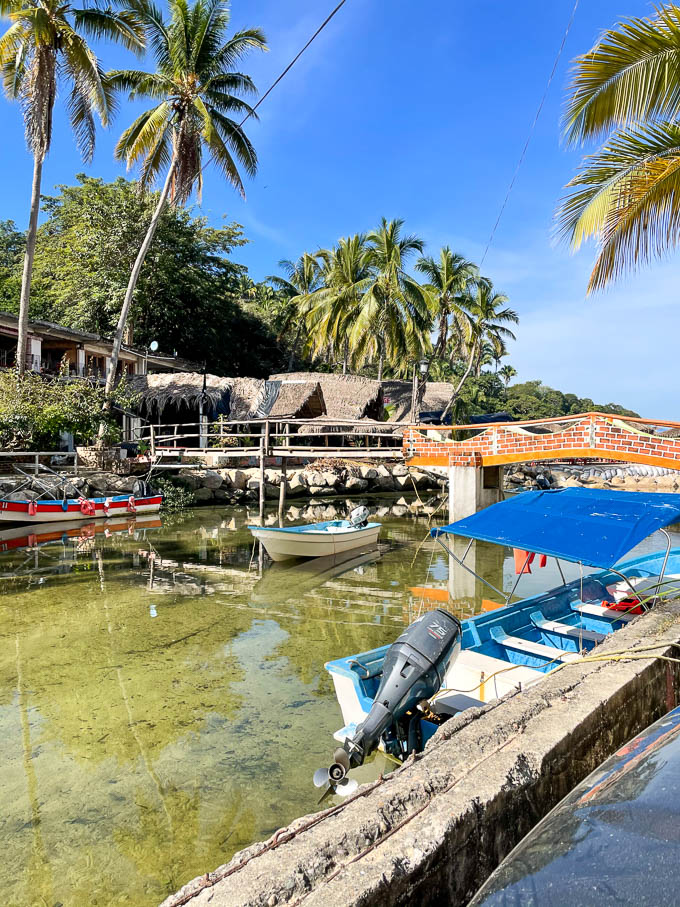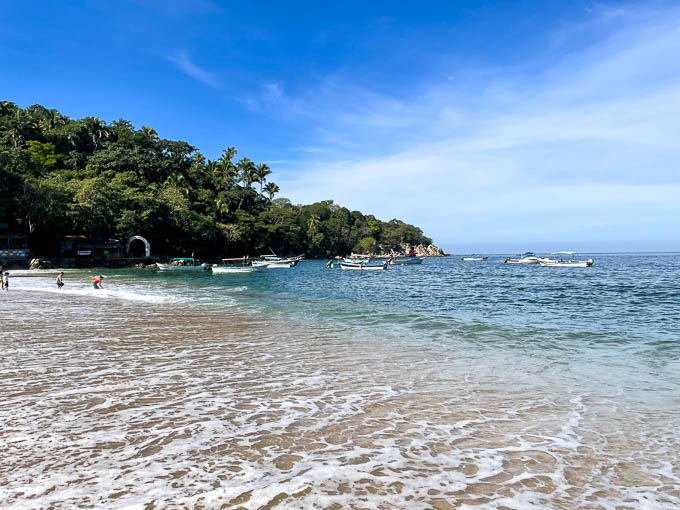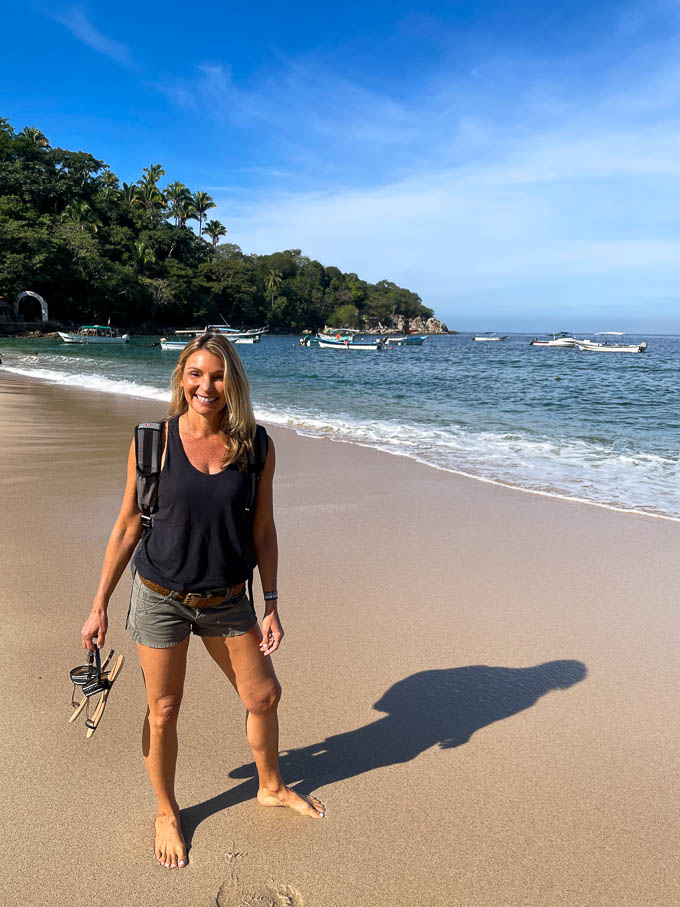 Here… we caught our boat!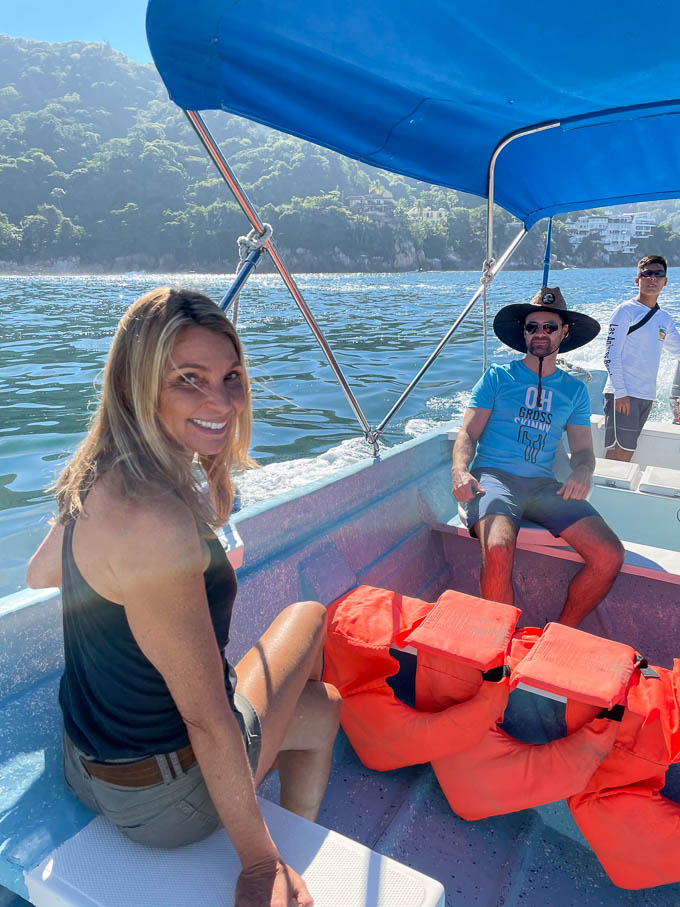 And motored to see Los Arcos. (I scouted the bay for whales but didn't see any).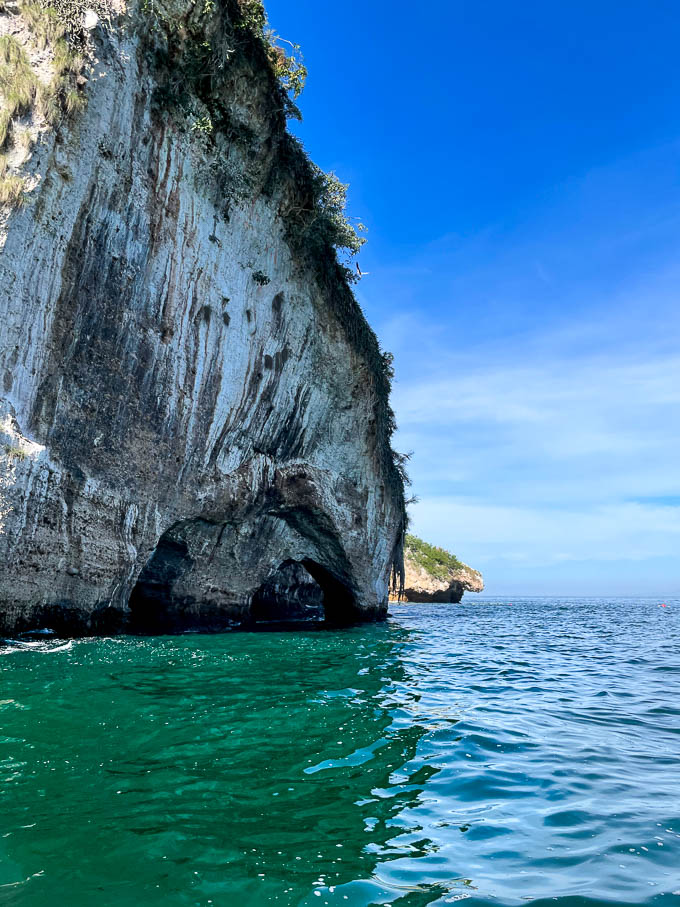 We passed several popular beaches including Conchas Chinas and Las Animas but kept going until we reached the small, remote village of Quimixto. This is where we began our 30 minute hike (it's a fun, easy hike).
We enjoyed the scenery and kept going…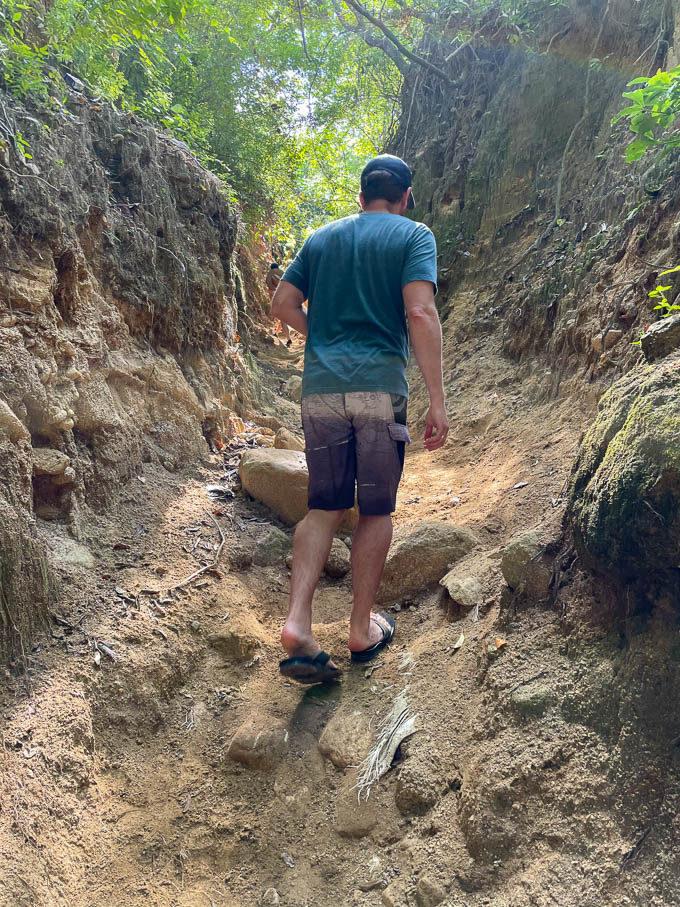 Until we stumbled upon these hidden falls….who would have thought??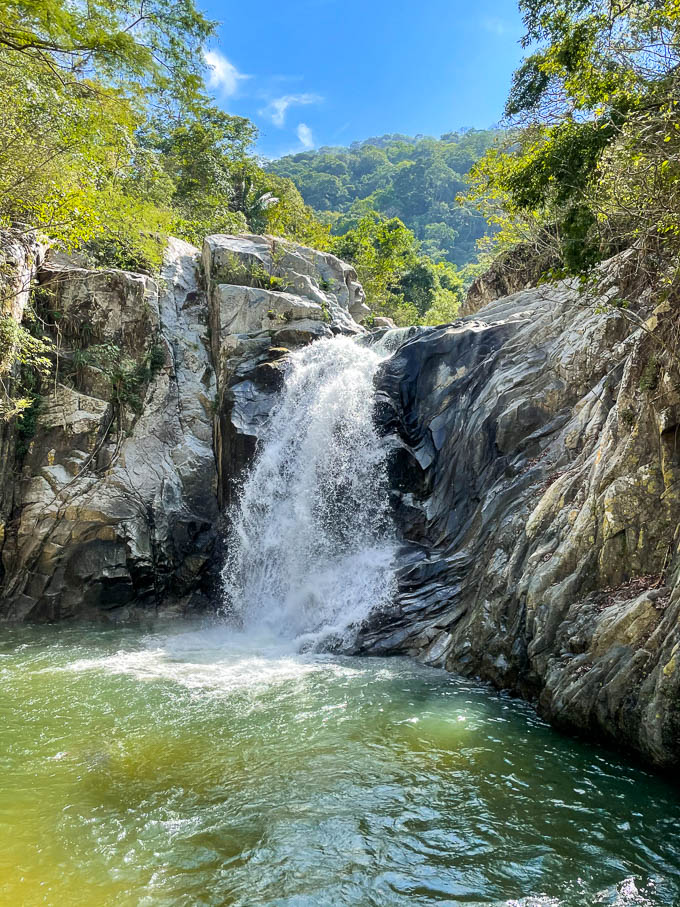 Luckily, it wasn't too crowded. High fives to the guys for going under the falls!!!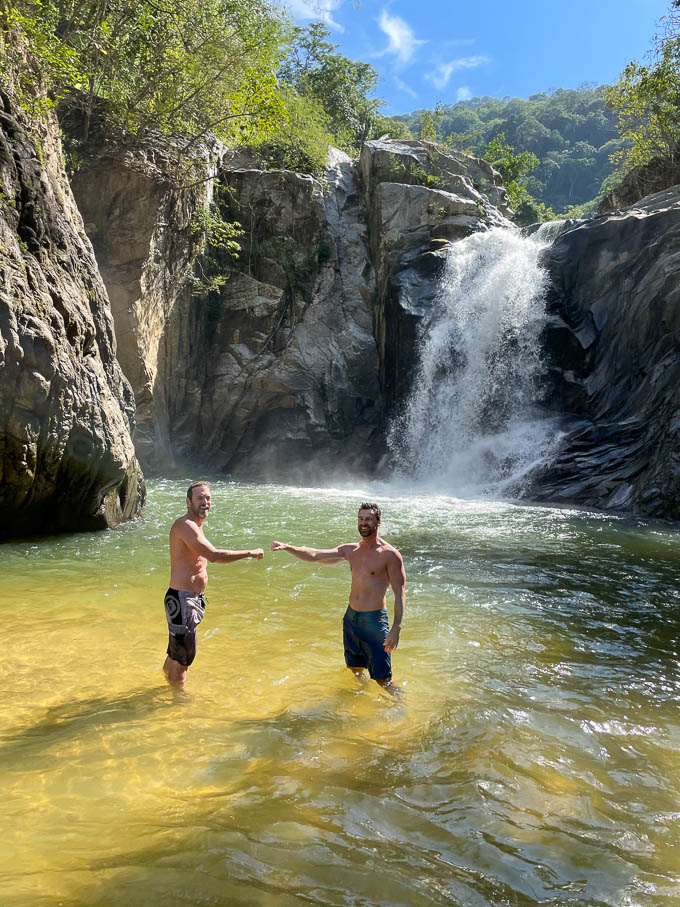 It was too cold for me so I watched from the restaurant above and made a new friend…..we called him Fundito!  He escorted us all the way back.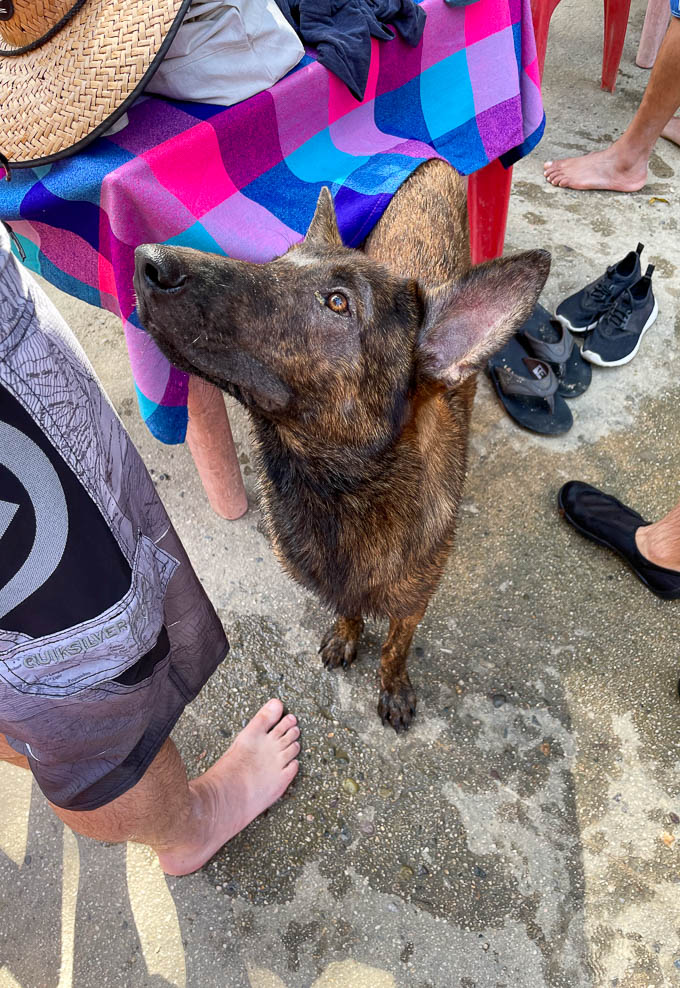 On our return, we stopped at The Green Place Vegan Restaurant. 
We only had time for a green juice but I literally wanted everything on the menu. This cute restaurant serves 100% vegan food and you can tell the owners take great pride in producing a healthy, creative menu. (My friend – who is not vegan – returned and said it's the only time she's eaten tofu she enjoyed).
Dinner Anyone? 
Dinners were another highlight. Our first night was fine dining extraordinaire at Hacienda San Angel. The elegant patio, fine cuisine, hand crafted cocktails and to our delight the 11 piece mariachi band who even had a harp!!!  I bugged the waiter for endless rounds of fresh sourdough but they are known for their Chile Poblano and Black Bean Soup. I wanted to order this but our waiter confirmed it contained chicken broth so now I'm determined to make a vegan version.
The following night we went to the extremely popular Panchos Takos!  Known for their tacos al pastor there is usually a long line but we lucked out and only waited a tequila shot worth.  I ordered guacamole and corn tortillas and assembled guac tacos using an array of fresh salsas.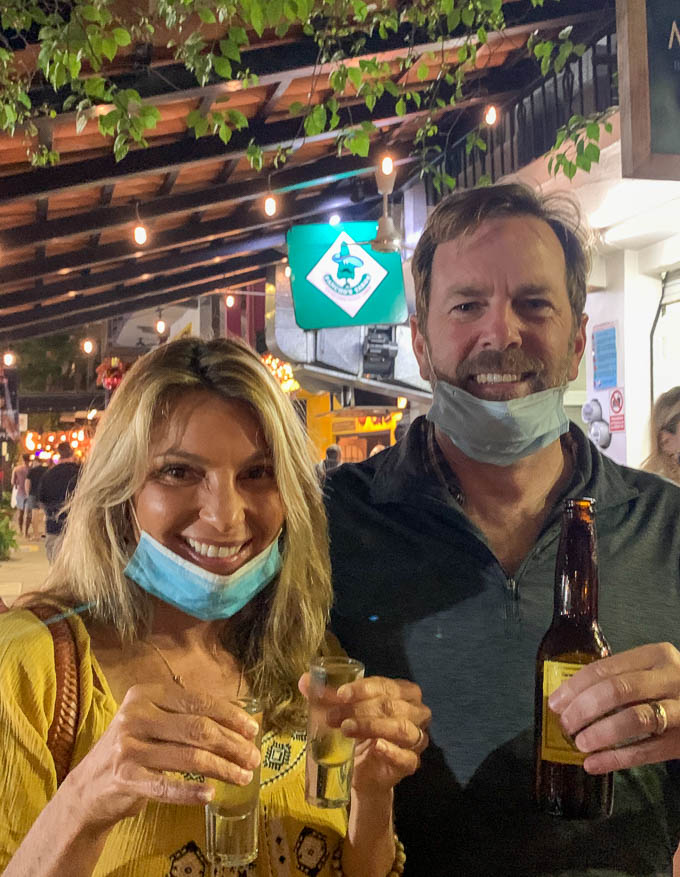 Finally, The Grand Finale!! Our last night began with a beautiful sunset and whales spouting on the bay. We were taken to La Capella, another fine dining experience with an incredible view of the main church at night.
I was smitten with the 3 violinists who played everything from Maroon 5 to "The Devil Went Down to Georgia".  I splurged on spinach/olive bread and a tasty salad.
Puerto Vallarta surprised me. Perhaps it was the lack of crowds or that our friends showed us a great time, but I really enjoyed it.
Notes on visiting Puerto Vallarta
Uber is a great option – masks required.
The Zoo – I have mixed feelings about the zoo. I have been twice . I like getting close to the animals, but the conditions can be upsetting depending on when you go.
Try to speak Spanish. The locals welcome ANY effort.
If you fly to Mexico during Covid, there is a health questionnaire you are required to complete. You can fill it out online and bring it with you.
Enjoy a mango margarita (if you like mangos!)
You may also like: