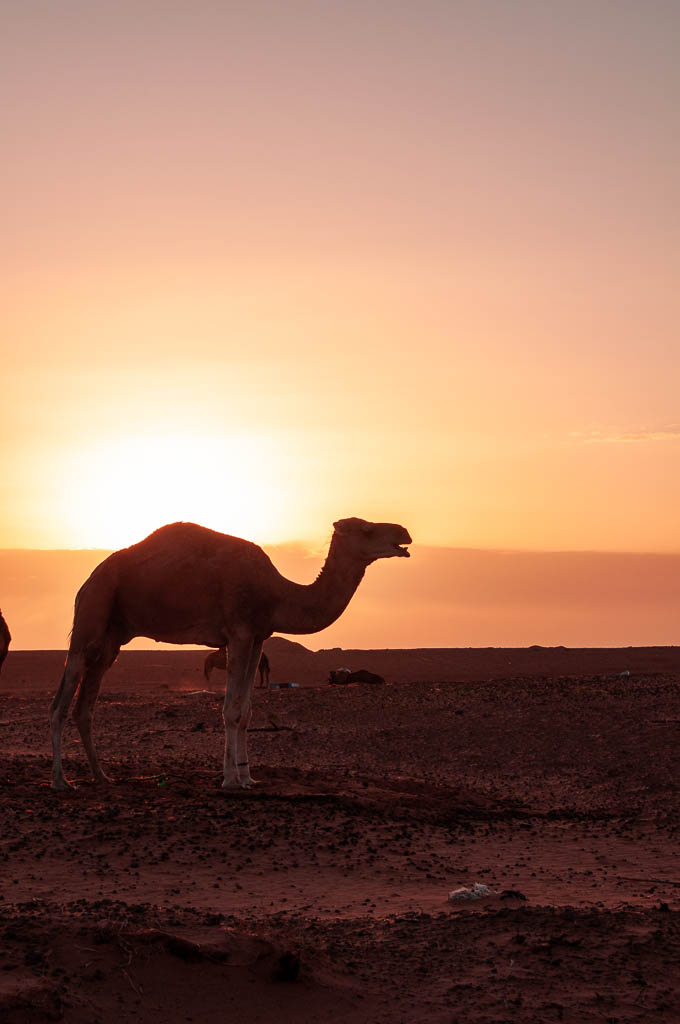 I wanted to be in the desert for my birthday. The profound silence, the shimmering sand dunes, the mid-night sky, the colors that change throughout the day. It intrigued me!! Even though going to the Sahara is completely impractical, I was willing to bear the 10 hour drive (each way) across Morocco to get there. The Agafay desert (rocks not sand) lies a mere hour outside of Marrakech, but I envisioned riding camels high along the tangerine dunes while watching the sun slowly set.  Unfortunately, my desert dream — was more like a desert disaster — so here are things I wished I'd known before I booked this extravagant excursion.

Fly Season in the Desert 
Despite reading tons of reviews, no one mentions "fly" season. Flies in the desert?  Yes!! Not only are they annoying, but they are large and aggressive!!!
When I asked about the flies, I was told September is "date" season. The time of year when palm dates ripen in the trees and which attracts flies. I couldn't find peace in the desert, while being attacked by flies. At pre-dawn, I went outside to take photos of the rising sun. I hoped the flies were still asleep but this was wishful thinking. They were relentless!!!
My Recommendation: If you plan on going to the Sahara from June – September, ask about the flies.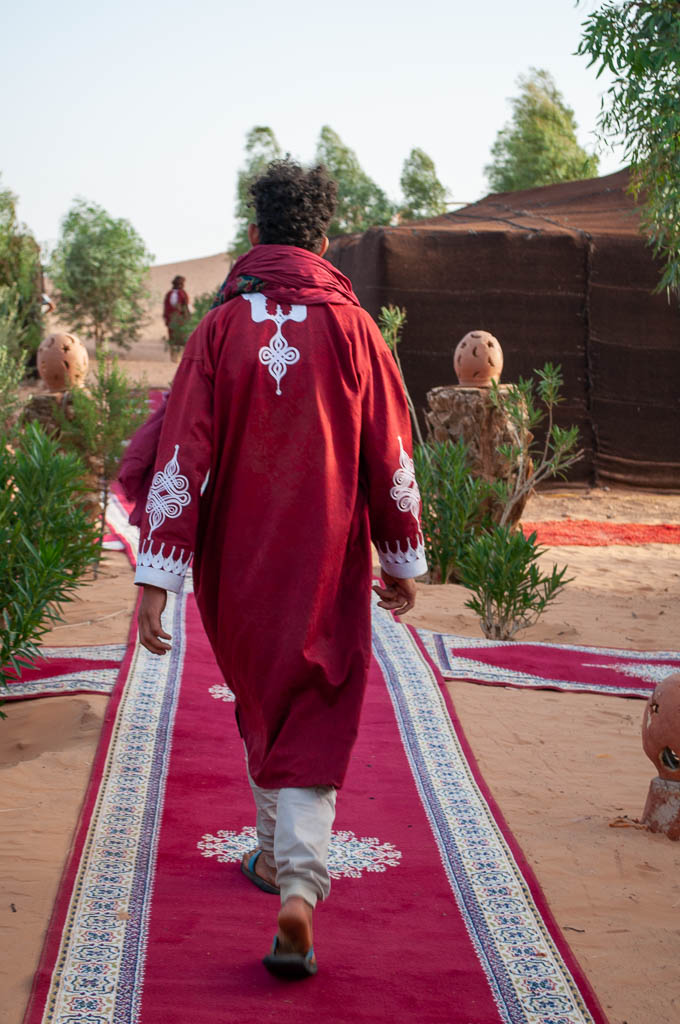 The Windowless Tent
I KNEW the desert would be hot in September. It was 104 F degrees at 6 pm when we arrived. What I didn't know was that our traditional Berber "Haima" was windowless and hot as an oven!!! The slim zippered entry provided the only "air" but without cross ventilation, it was too hot to sleep comfortably (and I like heat). Because our camp was considered "luxury", I was surprised they didn't offer an alternative sleeping arrangement,  like a fan, cushions to sleep outside, or even the option to stay at a nearby hotel.
My Recommendation: If it's going to be hot, make sure your tent has windows and fans.  

The Best Time to Go to the Sahara Desert
By nature, the desert is a harsh environment. The weather is extreme and unpredictable. It can be extremely dry with scorching sun and a smog-like haze or bitter cold with sudden rain and sand storms. The haze muddles the colors. A few camps close during the blazing heat of July and August and reopen in September which in my opinion, is questionable. In mid-September when we arrived, it was still extremely hot, hazy and the flies were bad.
Our driver, who lives there, said that October or November is the best time to go. 
My Recommendation: Go in October or November. The temperature is pleasant, the haze disappears and there are no flies. The colors are clear and change throughout the day and sand boarding is better since there is moisture. January to May can bring harsh sandstorms.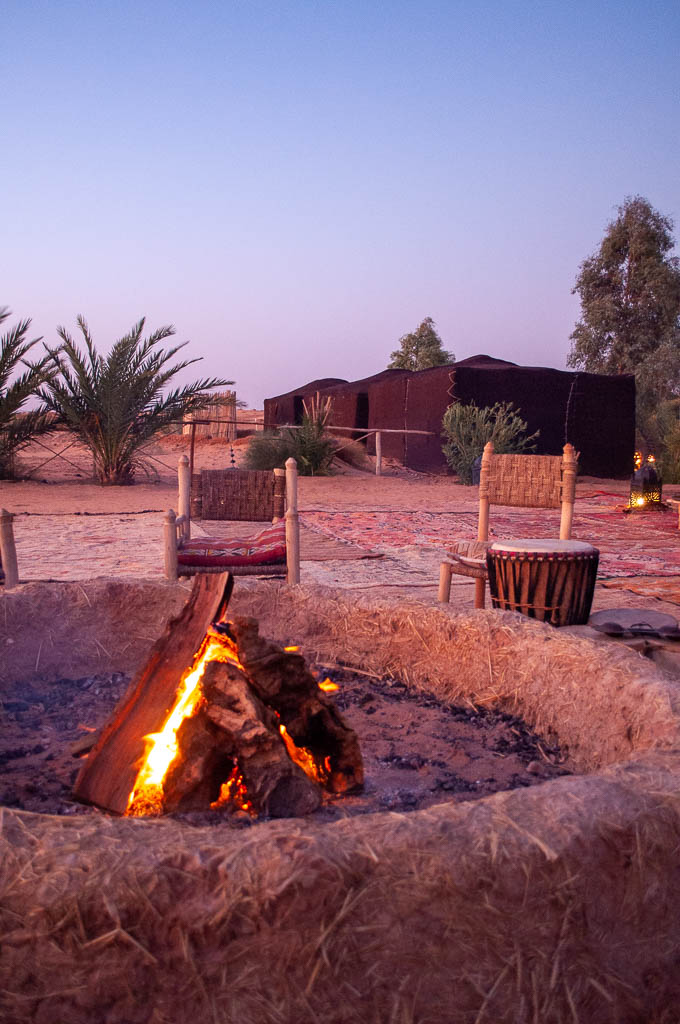 Located Near (but not in) the Dunes
I pictured mounting a camel and riding to our luxurious camp nestled deep in the dunes. However, many luxury camps are in low lying areas just outside the dunes (and accessible by 4 wheel drive car).  You can see the dunes nearby, but you aren't staying in them.
My Recommendation: Make sure your desert camp is actually IN the dunes.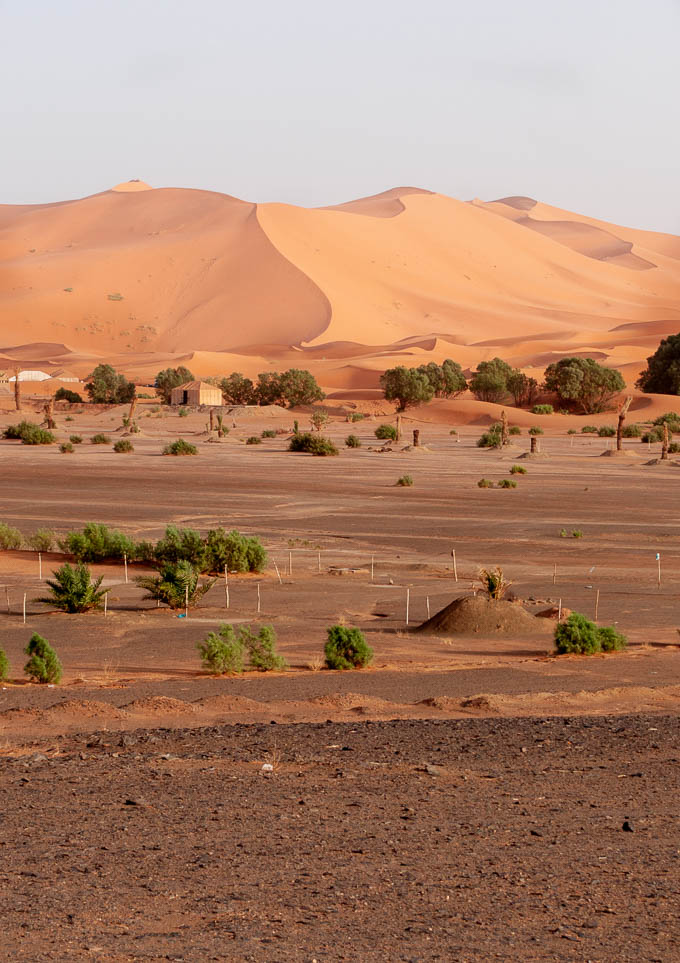 We Couldn't Sand Board
One excursion we planned to do was sand boarding. It's like snow boarding on sand. Clearly it was too hot for that but we were also told that you need some rain to sand board and it's too dry this time of year. No one mentioned this when we booked our trip and asked about excursions.
My Recommendation: If you want to sand board in the desert, ask about the conditions before you book.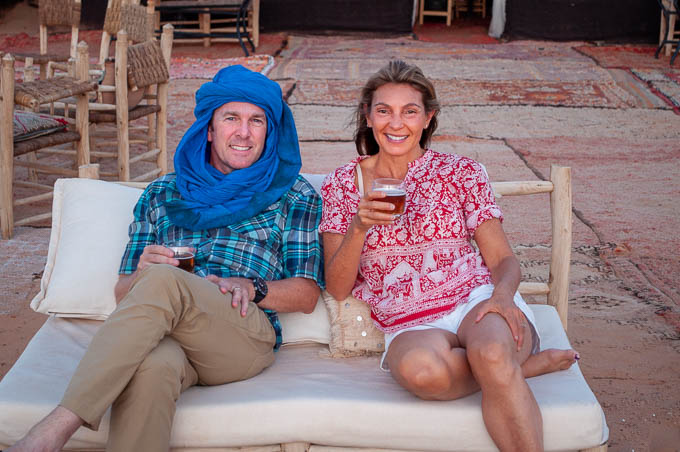 No Stars with a Full Moon 
I wanted to sneak out at midnight and lounge across comfy, oversize cushions to gaze at the billions of stars the desert is famous for.  Well, my bad!!! I forgot to look at a lunar calendar and arrived in the desert right after a full moon. The moon was so bright that it eclipsed the stars and few were visible.
My Recommendation: To maximize stargazing, look at a lunar calendar and plan your trip around a new moon (when the moon is barely visible).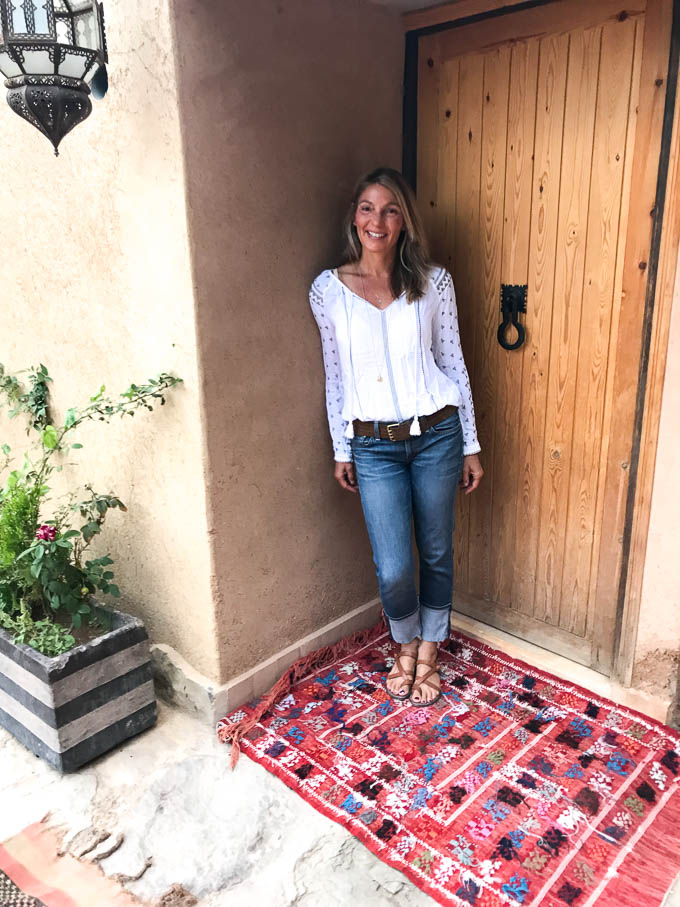 Contact a Blogger if that's your Inspiration
I chose a Sahara luxury camp based on a popular travel bloggers post and photos. I looked at other camps too, but ultimately trusted her review. Unfortunately, travel blogs are the new form of advertising. Bloggers seduce us with incredible photos and personalized stories so we think we are reading an honest review. But not all bloggers are transparent about their sponsorship.
The camp I chose barely resembled what I'd seen in the photos and it got worse when my husband contracted food poisoning at dinner.
My Recommendation: If you're booking a trip based on a blog post, reach out to them and get more details.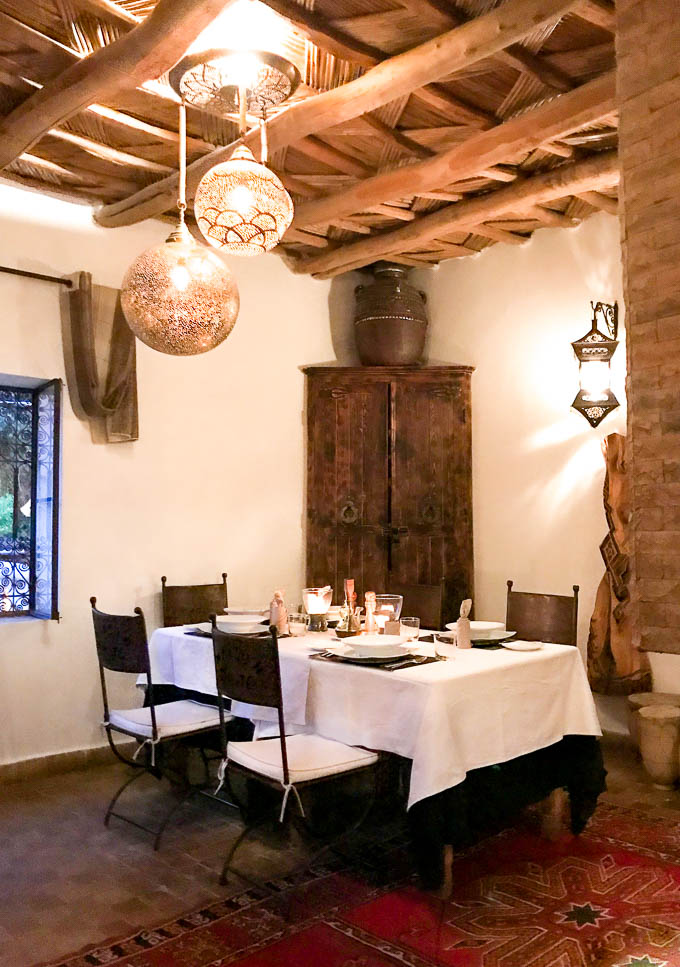 The Light at the End of The Tunnel 
Due to the heat, the flies and my husband's upset digestive track, we left the camp as soon as possible (foregoing the camel ride and second night I'd booked). I called Auberge Chez Pierre, a hotel in the Dades Gorge, and was able to get their last room for the night.  We then drove 4 hours to get there.
The mountain temperature was pleasant and the hotel exceeded my expectations. The staff and owners are warm and hospitable, I loved our room and the food was great. The chef even prepared an incredible 5 course vegan dinner for me (each night) and poured a wonderful Moroccan Rose from the Meknès region (most places don't serve alcohol). We were happy and well cared for.
My Recommendation: If you are traveling to the Sahara desert, stay at Auberge Chez Pierre in the Dades Gorge which is about half way (6 hours to Marrakech and 4 hours to the Sahara). 
***All my reviews are unpaid.
For more articles on Morocco: