Hygge and Happiness
Copenhagen consistently ranks as one of the happiest cities in the world and after a quick 3 day visit, I can understand why. I believe their happiness lies in the culture of Hygge! Hygge (I'm convinced the correct pronunciation requires Danish linguistics) loosely translates to "cozy" or "hug" but its really about savoring life's simple pleasures and finding delight in our ordinary habits. For example, sharing a special bottle of wine with friends, freshly baked bread, flickering candles, decorating with cozy fabrics, or lingering over coffee in a sun-filled cafe. According to The Year of Living Danishy, by Helen Russell, "Hygge is about being kind to yourself, having a nice time and not punishing or denying yourself anything". (I think my cat is onto it)!
Right away, I felt this calm sensibility that permeated the well organized city, efficient bike lanes, and immaculate streets. While there might not be a lot to see in Copenhagen (like there is in Paris, Rome, or Amsterdam) I embraced their "hygge" way of life.
Walking home from lunch one day, my husband and I passed a beautiful bakery filled with sunny tables and mouthwatering breads. We looked at each other and gave ourselves permission to stop for a treat. Perched in a light filled window, we talked and laughed over a decadent chocolate brownie. It was perfect! Ahhhh I thought —- this is hygge!
Hygge in Copenhagen
Danish Design
One of the first things you notice about Copenhagen is how beautiful (and clean) it is. Danish design is everywhere and makes this small city aesthetically pleasing. I love the clean lines, smart interiors and thoughtful details. Cafes, bars and restaurants mindfully create special ambiance. Surrounded by beauty makes you feel beautiful too.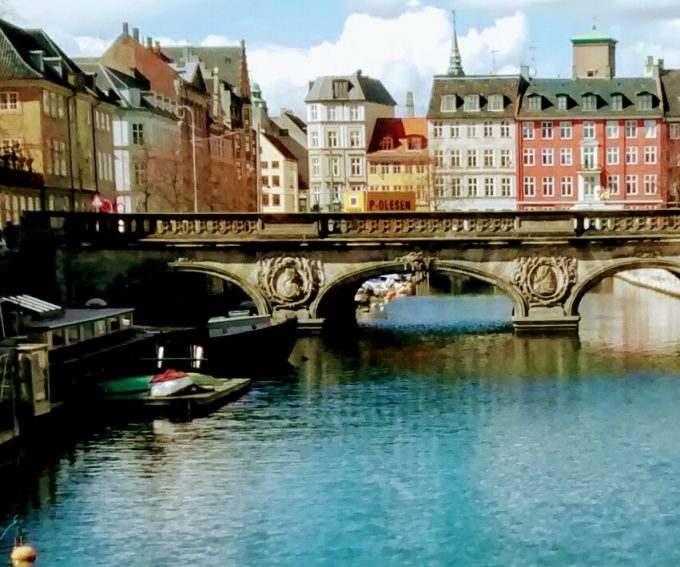 The Nyhaven area is beautiful (but touristy).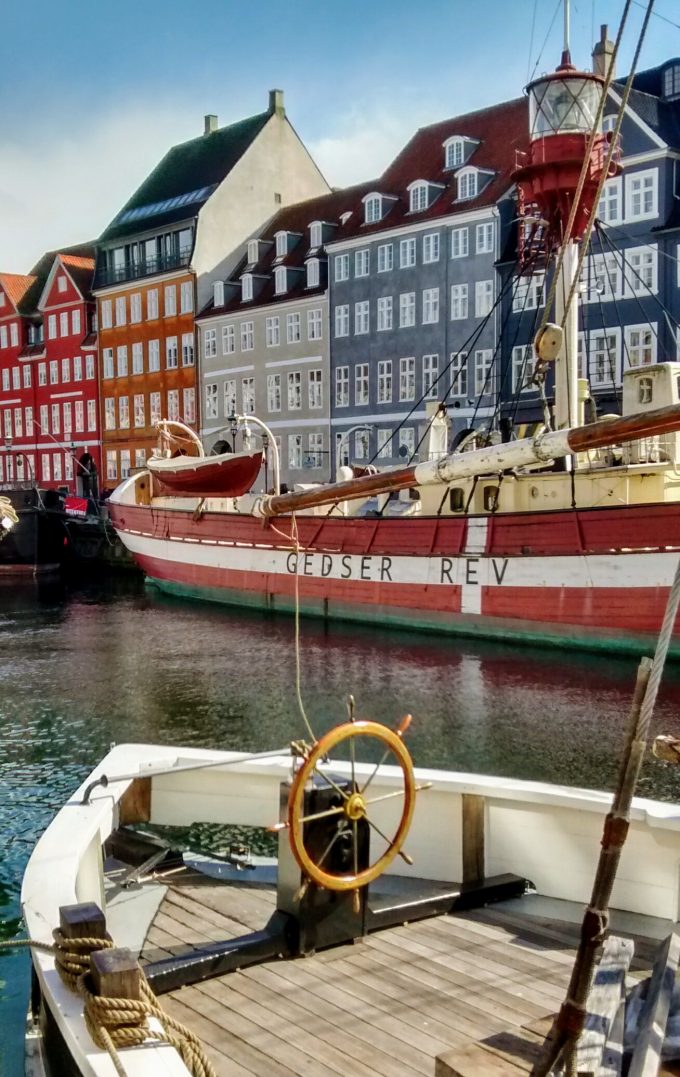 I loved the little mermaid. She is calm and serene but looks like she's protecting the city.

Waterway near the planetarium.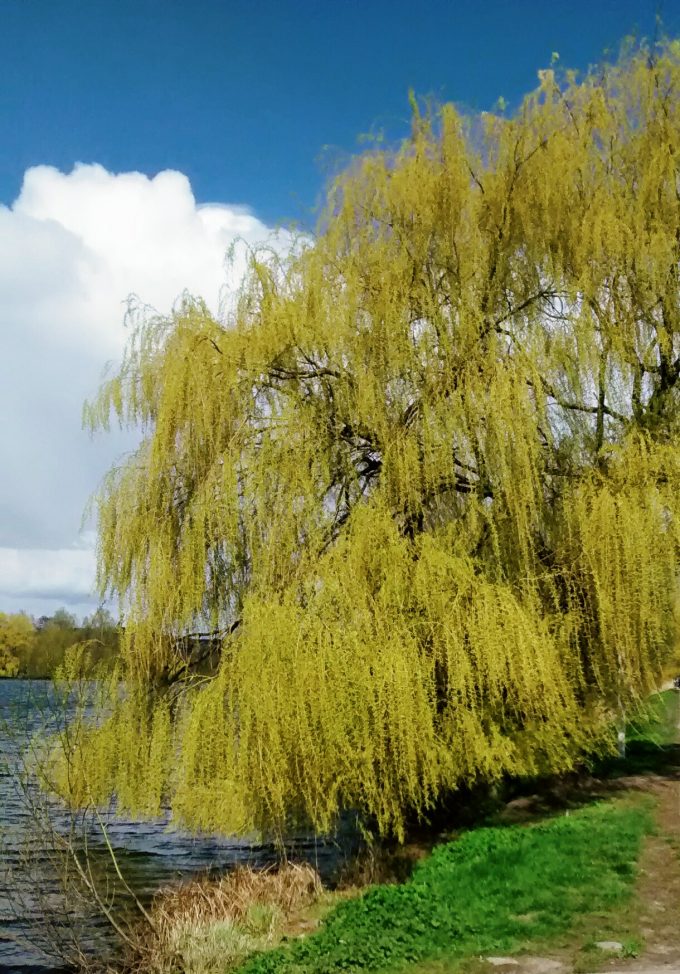 Copenhagen is Safe
It is easy to travel in a city that feels safe. Whether we were walking to the Central train station or arriving at our air bnb at 2am, we felt completely comfortable. (Just don't accidentally walk in the bike lane)!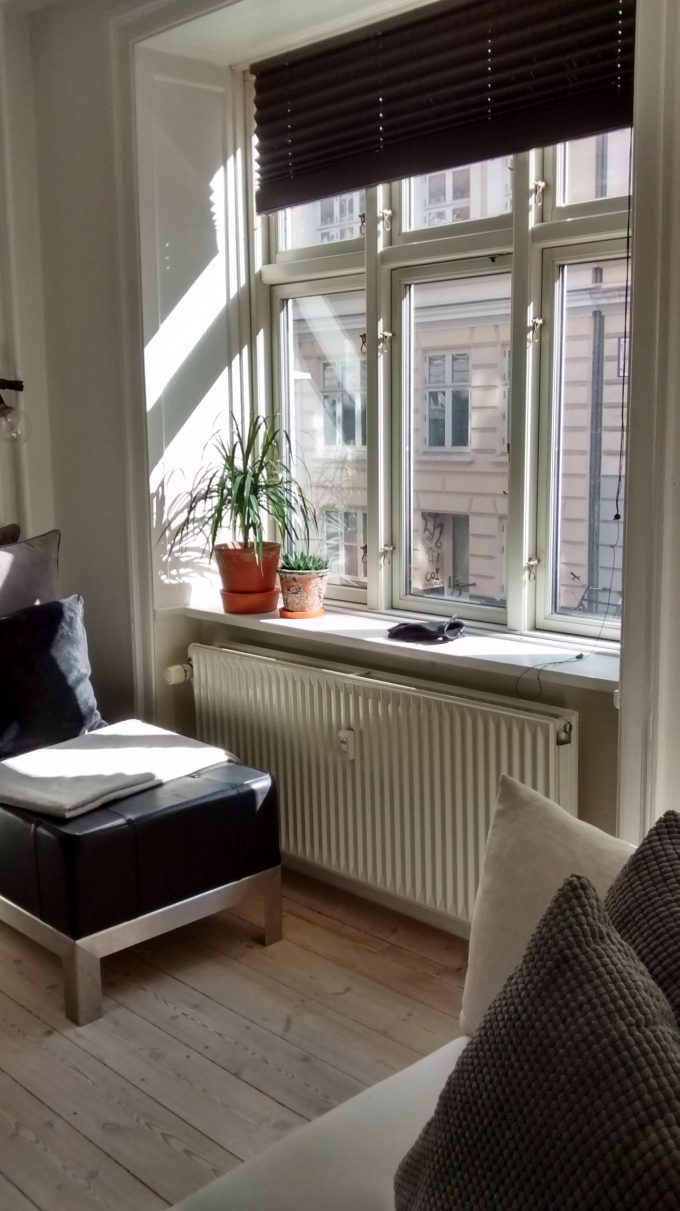 Nature is Valued
The city is filled with beautiful parks and gardens making it a pleasure to walk around. Late April produced stunning blooms.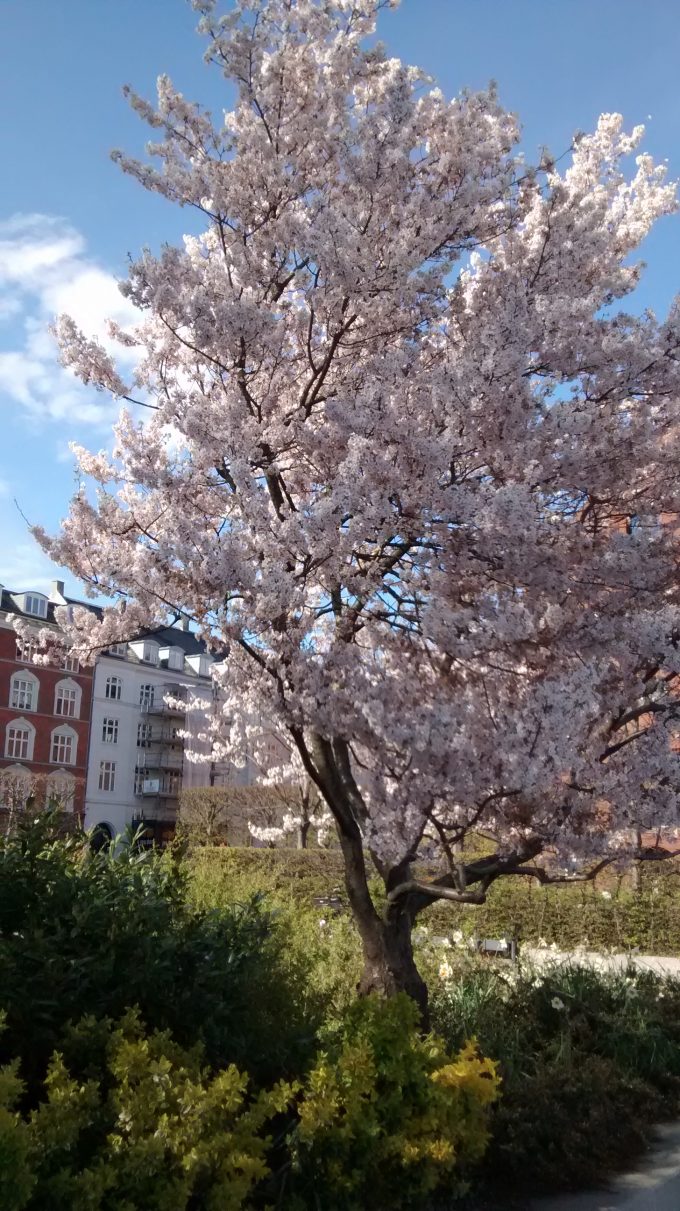 Biking vs. Driving
"Cities can be friendly to people or it can be friendly to cars, but it cannot be both".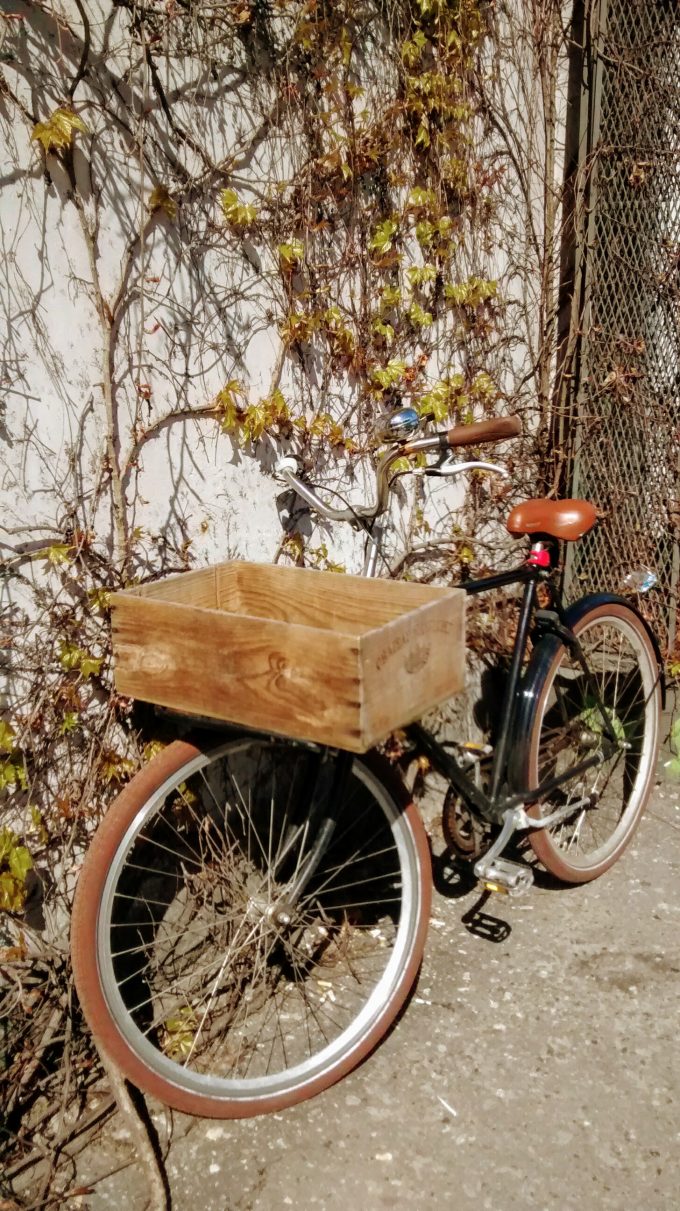 In his book Happy City, Charles Montgomery explores urban planning and what people "need" from their environment to be happy. He interviews the mayor of  Bogota Columbia, who said,"We need to walk just as birds need to fly. We need to be around other people. We need beauty. We need contact with nature. And most of all, we need not to be excluded, we need to feel some sort of equality."
Copenhagen embodies all of these qualities and I felt drawn to a city that gives back so much. Bikes are a game changer. They are convenient, eco-friendly, save a TON of space, and keep people healthy and fit. On the other hand, I can't imagine biking in snow and rain.  I asked a gal in a cafe how she does it. Her reply, "I don't bike!"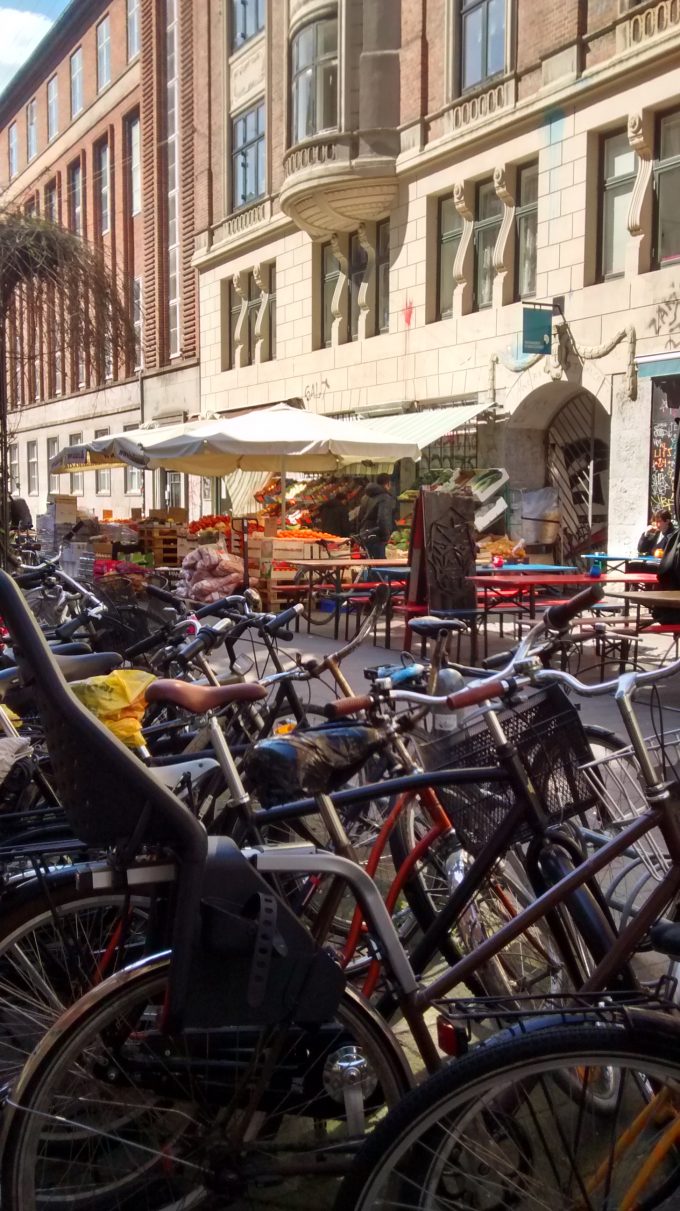 Coffee-Hygge
Whats more cozy than ducking into an intimate cafe for a piping hot beverage and sweet treat? Copenhageners take their coffee seriously and there is an abundance of inviting cafes. I warmed up with delicious hot chocolates made perfectly with plant based milk and cacao nibs (no powder). The result was a thick, chocolaty hot drink that wasn't too sweet. My husband said the coffee was exceptional.
Welcoming to Vegans
If you are vegan, Copenhagen is a great city to visit. Not only will you find vegan restaurants, but most non-vegan restaurants welcome vegans with open arms. This made me happy. You can dine at fancy Michelin star eateries or casual neighborhood joints and the food will be fresh, inspiring and delicious.
We went for casual and enjoyed each meal. Here are the places we tried:
Souls was my favorite lunch. In the Osterbro area this corner restaurant is lively and busy. We snagged a window table and ordered at the counter.  I had the supreme salad – a bowl of tofu steak, sweet potatoes, hummus, avocado, quinoa, edamame beans, a mix of super greens and cashew-curry dressing. It was if they read my mind and created a bowl of my favorite ingredients. My husband (who is not vegan) enjoyed his BBQ mushroom sandwich.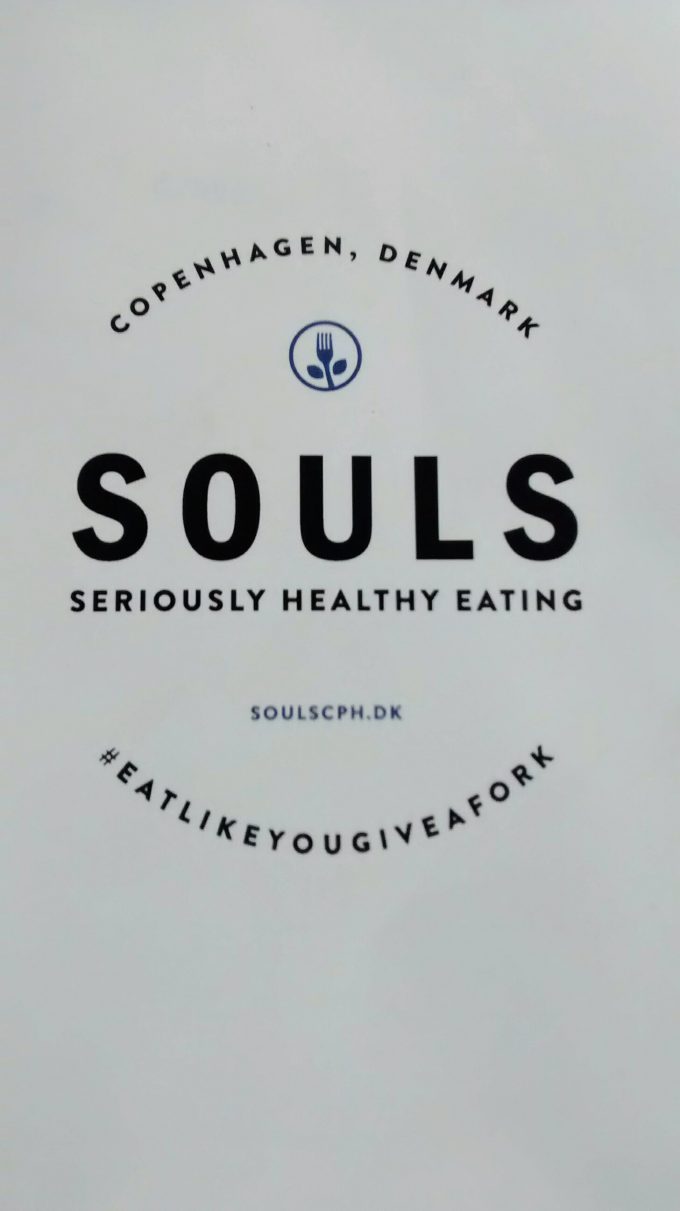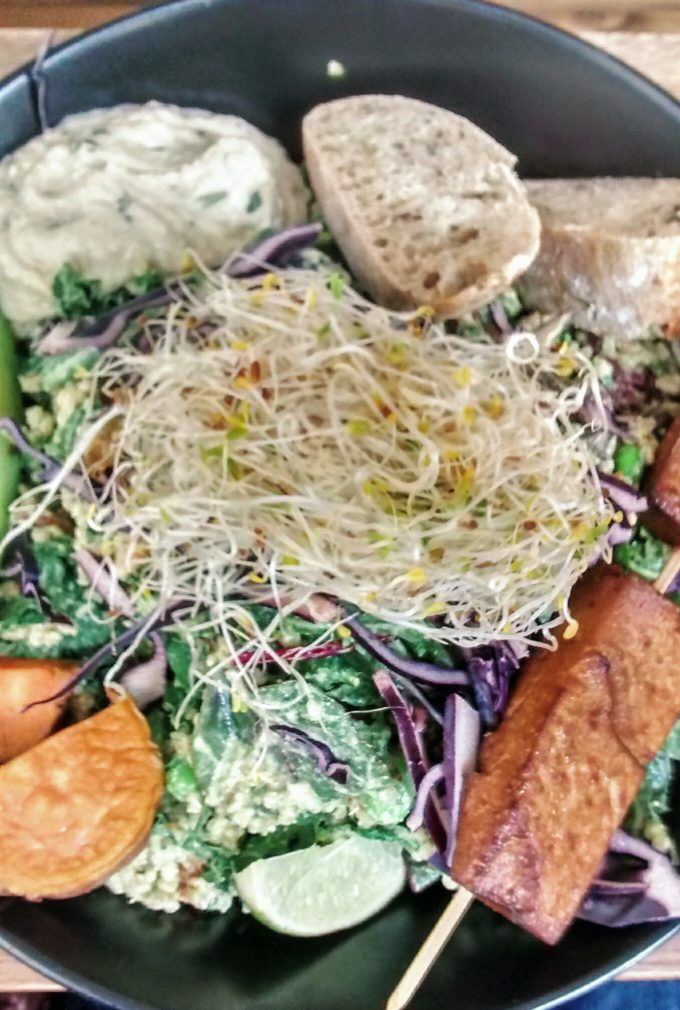 Joe and the Juice. This juice and sandwich place is a chain that has vegan friendly options. We found it at the Iceland airport and what could be better than a hydrating green juice after a long flight?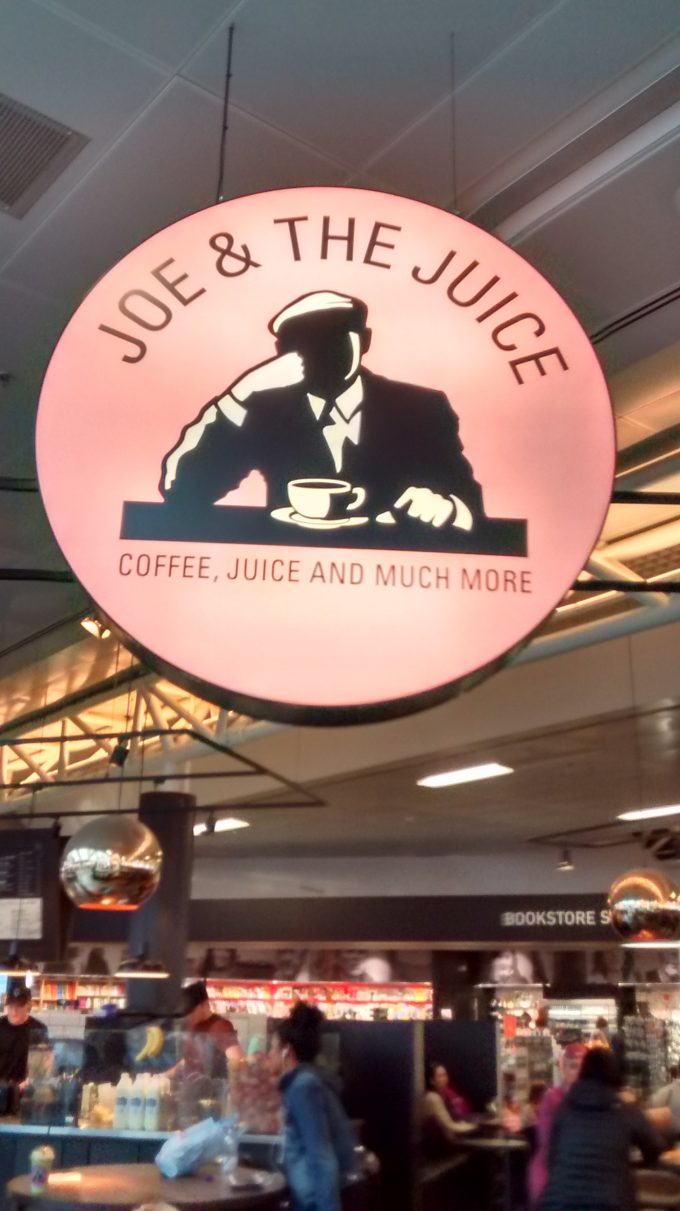 Kalaset. This was my second favorite restaurant with vegan options. Located a few steps below street level, this quirky, vintage restaurant is in the Kobenhavn area. It's retro vibe and old furniture is a departure from the usual Danish chic clean lines but it's the food that wowed me. My hummus arrived with plenty of organic sourdough and Ezekiel bread. I was in hummus/bread heaven. My husband was happy with his brunch plate filled with organic eggs, potatoes, sausage, and bacon served over fresh Sourdough like an open faced sandwich.
Falernum (photos here) was a cozy wine bar in the Vesterbro district down the street from our beautiful Air bnb (which I highly recommend). Walking down the street for dinner allowed us to draw in the neighborhood vibe which was fun and relaxed. We arrived just in time to snag a table. The music was on point, or wine recommendations were fitting and it felt like the perfect date. Our waitress was friendly and fun to talk with. Falernum isn't vegan per-se but if you are OK with cheese, they had a lovely cheese plate and their salads can be made dairy-free.
Bobs Biomio Organic Bistro This restaurant is large, festive and has great beer. It's in the meatpacking area which has been revitalized with a number of upbeat restaurants. Everything from Indian to Pizza. Bobs is not vegan but I had hummus and crudites. Strictly food-wise, this wasn't my favorite, but I liked the upbeat atmosphere and great beer.
Hygge Culture
I found the hygge culture here fascinating and delighted in many things that make Copenhagen special. Lit candles on cafe tables, stylish interiors, beautiful boutiques, sitting in sun-drenched windows, blooming trees, walking the clean, safe streets, and delicious vegan food. Copenhagen is special but hygge made me happy!