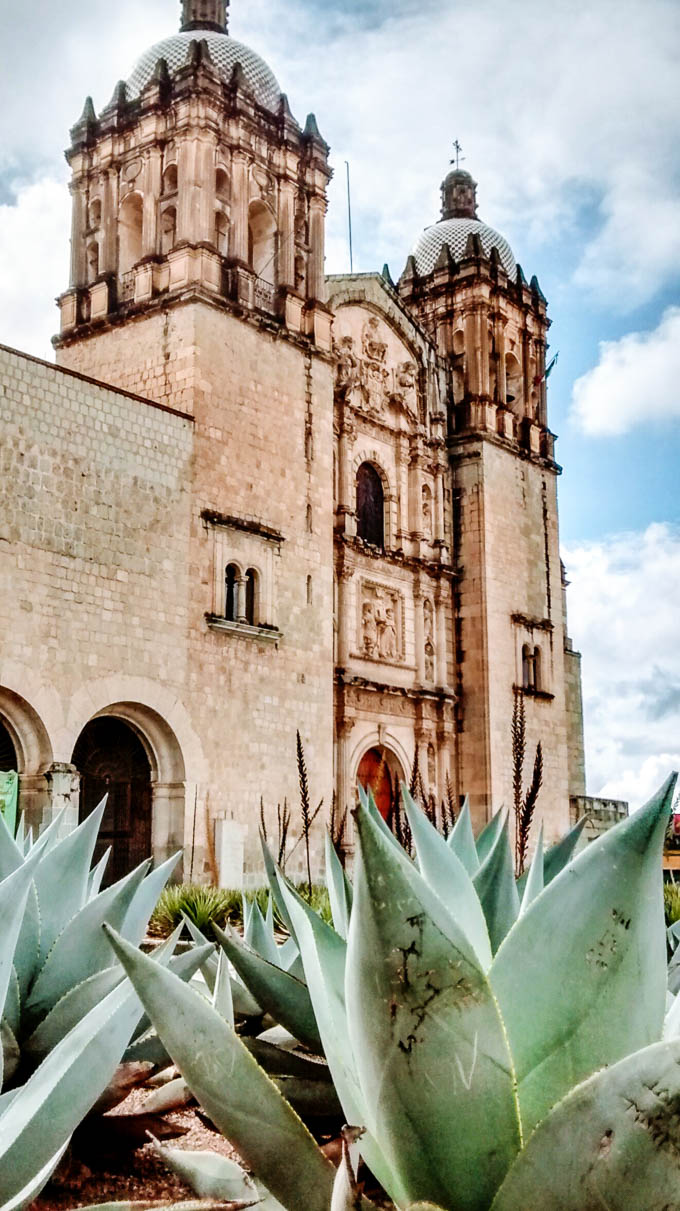 Oaxaca is a vibrant colonial city recognized as a UNESCO world heritage site. It's well known for it's cuisine, fine restaurants, cultural arts, Pre-Colombian ruins and traditional crafts. I've wanted to go there for awhile but flying through Mexico City was an obstacle. So, when I found a new direct flight from Los Angeles, I snapped up tickets for a quick, two day trip.
The flight was smooth and uncrowded and we luxuriated in having a row all to ourselves (just like the old days).
Evening Arrival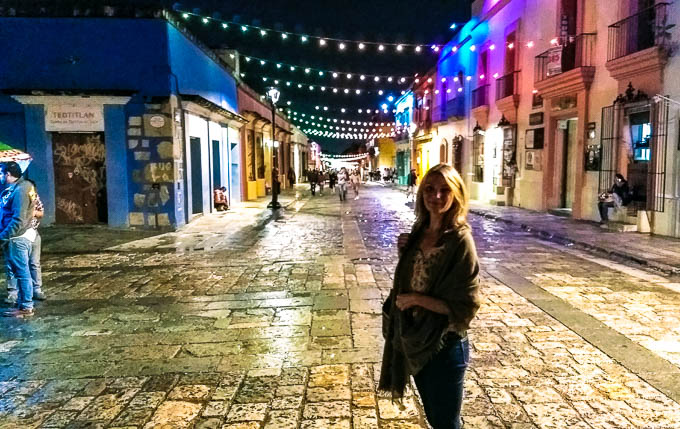 Oaxaca lights up at night so after we arrived and checked into our hotel, we headed out into cobblestone streets. A musician was singing at a nearby cafe which lured us inside for a welcome drink. I had a "Clerico" (it's like Sangria – but sweeter).
Hungry, we walked to Los Danzantes, for a late dinner. The exquisite interior courtyard made this restaurant stand out as our favorite dining experience. Not only was the ambiance beautiful, the service, hand crafted cocktails and food were all excellent. I started with a hand pressed ginger mezcal cocktail and ordered a green salad with sliced avocado (there weren't many vegan options). But it was the fresh salsas and tiny rolls that really hit the spot.
Day 1: Exploring the Streets of Oaxaca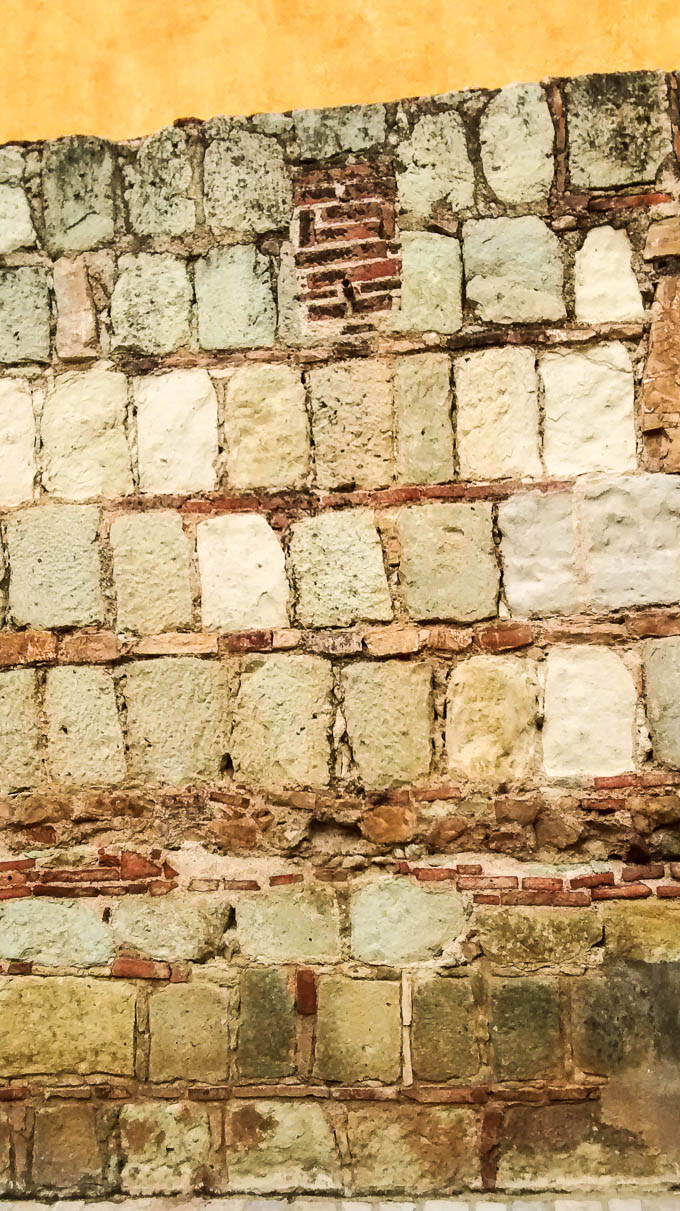 Our hotel provided a large, complimentary breakfast of fruit, squeezed juices, homemade breads and jams. Was it to early to have a chocolate caliente con agua (Mexican hot chocolate made with water)??? Absolutely not!!!
Now, I was ready to explore!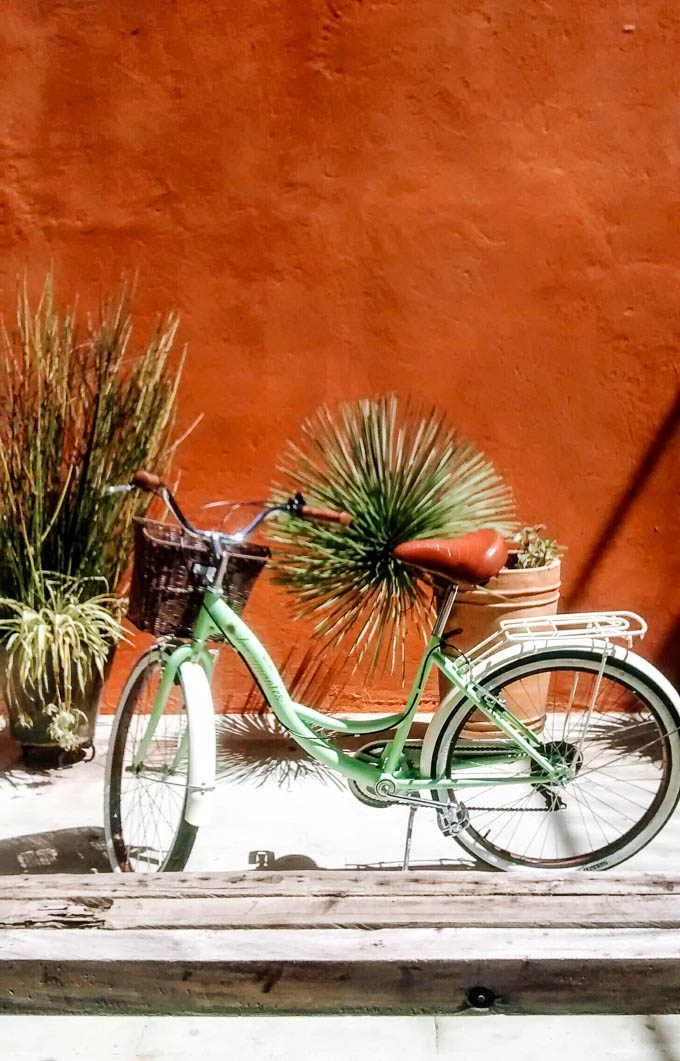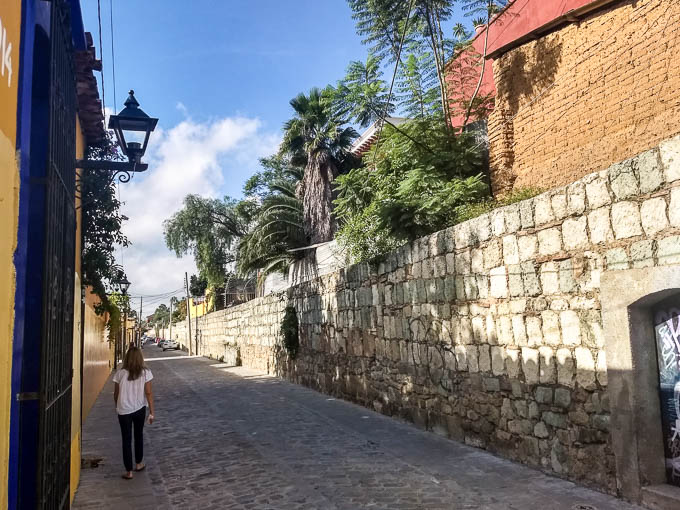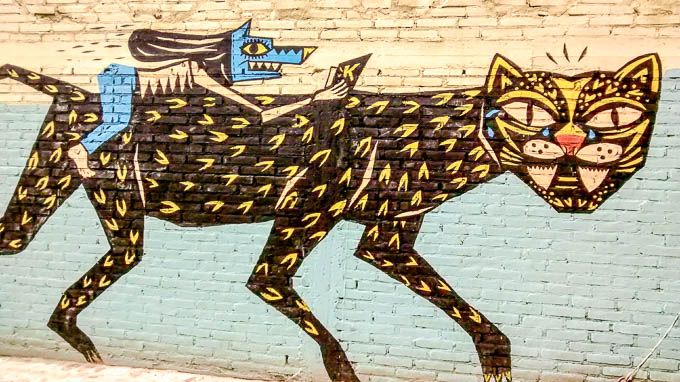 September falls during the rainy season which was predicted each afternoon. But luckily, the weather held and we had a beautiful day to meander through the brightly colored streets.
Boulenc, is a funky, hip cafe with breakfast options, salads and sandwiches. They are known for their fresh bread and deserve their reputation. We came for lunch and the organic salad I ordered was so impressive that the woman sitting next to me at the communal table, wanted the same thing. We chatted with several locals and expats.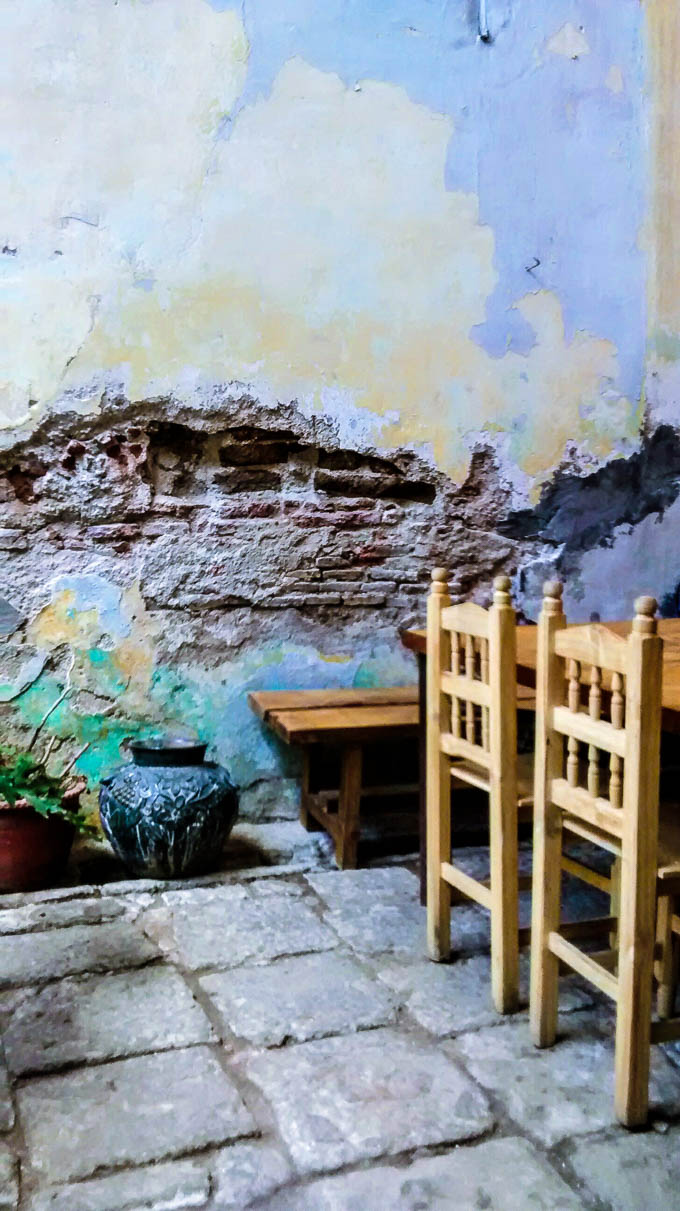 And more hot chocolate, this time with almond milk.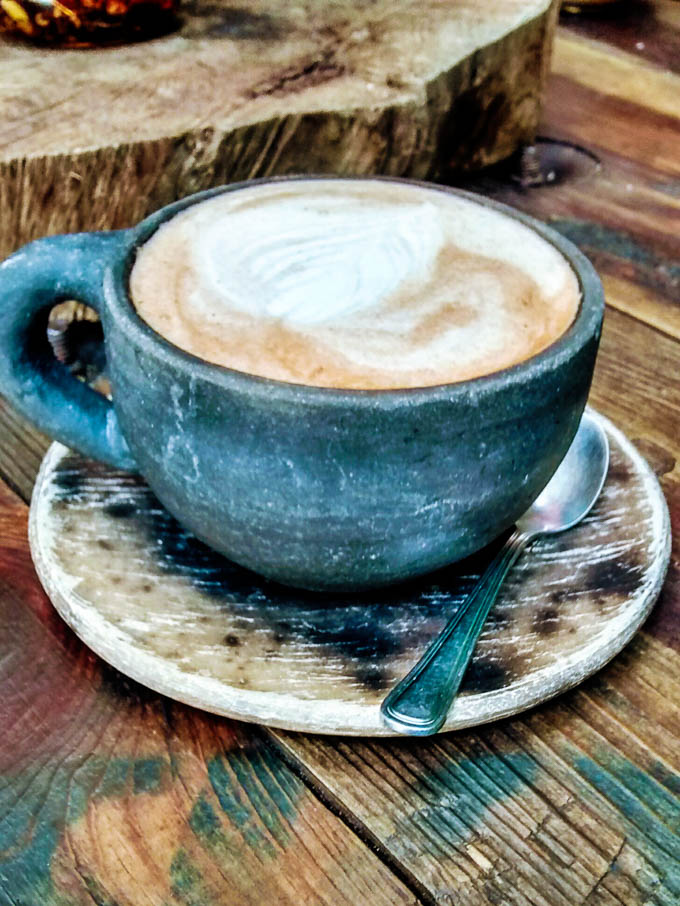 In the evening, the Zocolo (main square) swells with locals and festivity. Young adults hang around in groups tending to their smartphones while older couples dance to the traditional music played by a fantastic 12 piece band. A modern dance performance was happening simultaneously across the square.  It felt like a holiday, but was just an average Thursday.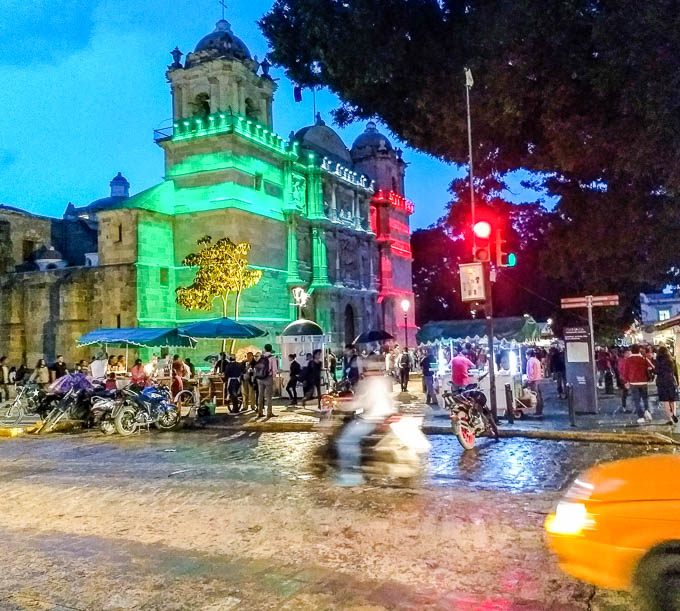 We could have lingered awhile listening to the music but we were headed to The San Pablo Cultural Center for a free classical music concert in the courtyard. Three violinists, one cellist and an oboist wowed us with their talent. The notes floated up between the buildings and into the night air. It was one of those magical experiences you can't plan for.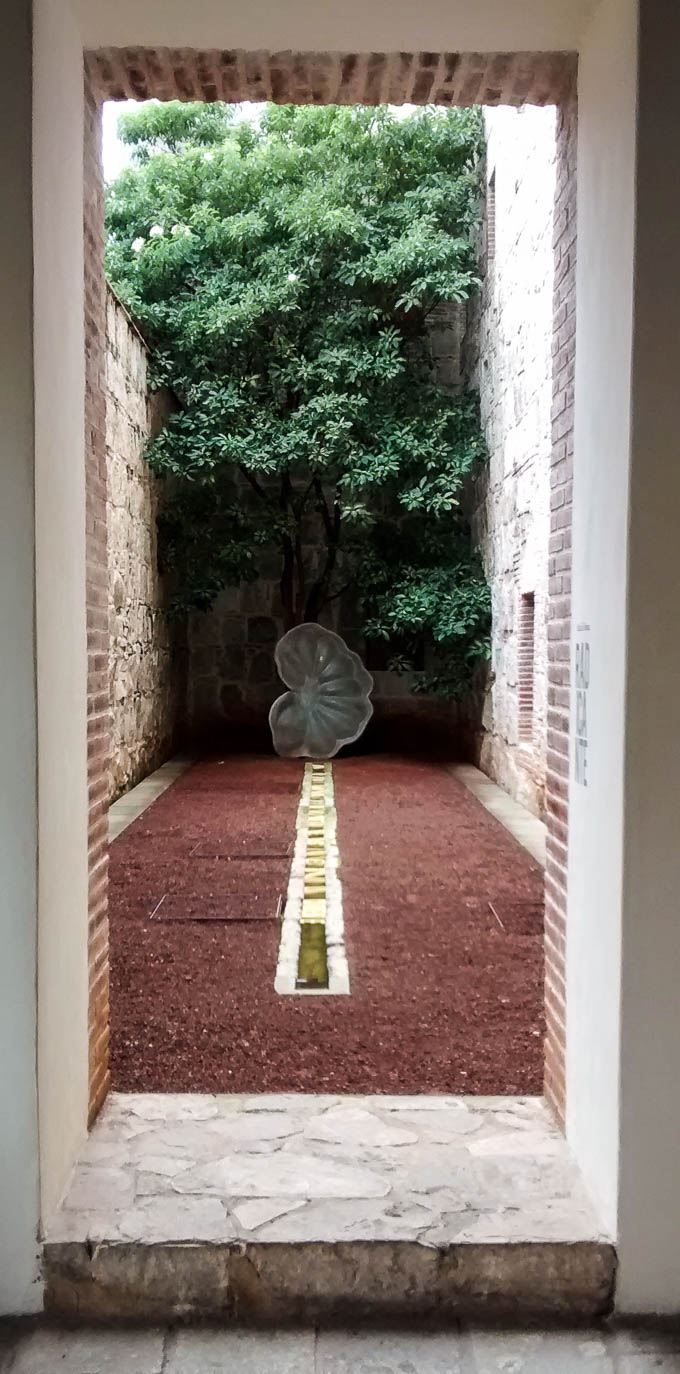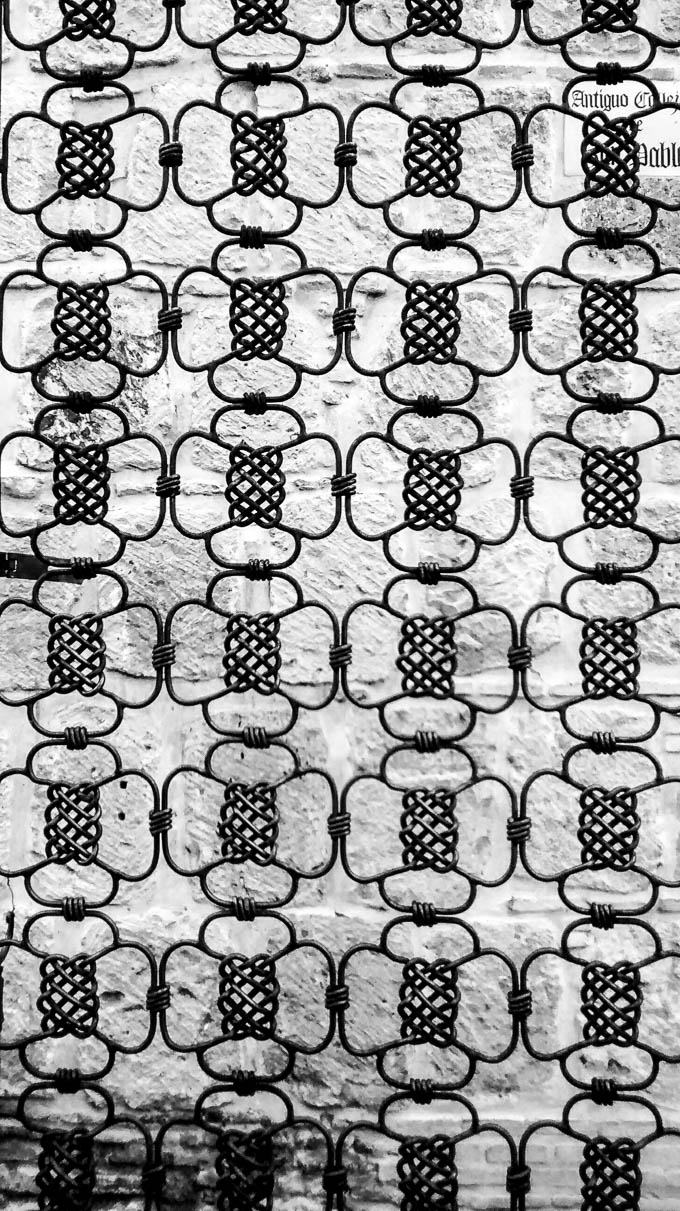 Day 2: Markets, Museums and Cerveceria
Outside the city are Pre-colombian ancient ruins and traditional craft villages but with limited time, we opted to stay local. We also anticipated rain so we set out early to explore the markets.
Mercado Benito Juarez is a giant indoor market near the main square. It has everything from flowers to baskets of chapulines (grasshoppers- a delicacy).  I found the market overwhelming (especially the meat section) and preferred a smaller one we found on Calle Portofino Diaz. Here I drank a jugo de toronja (fresh grapefruit juice) and snacked on yummy pan de canella (cinnamon bread).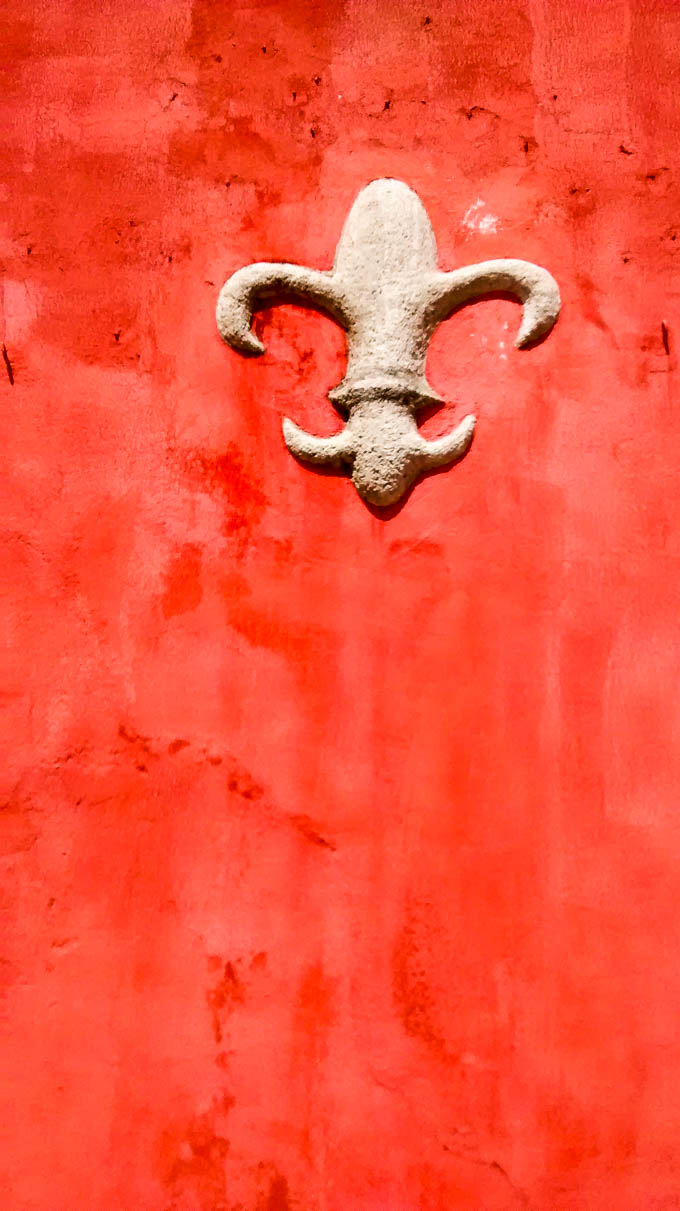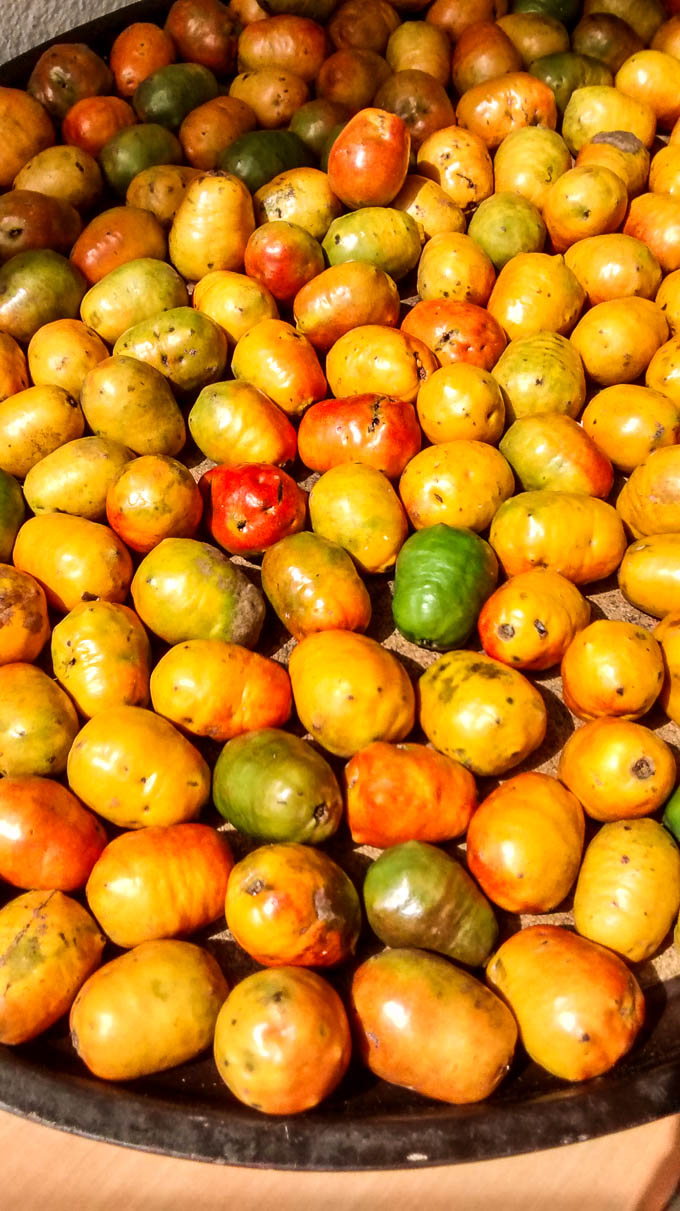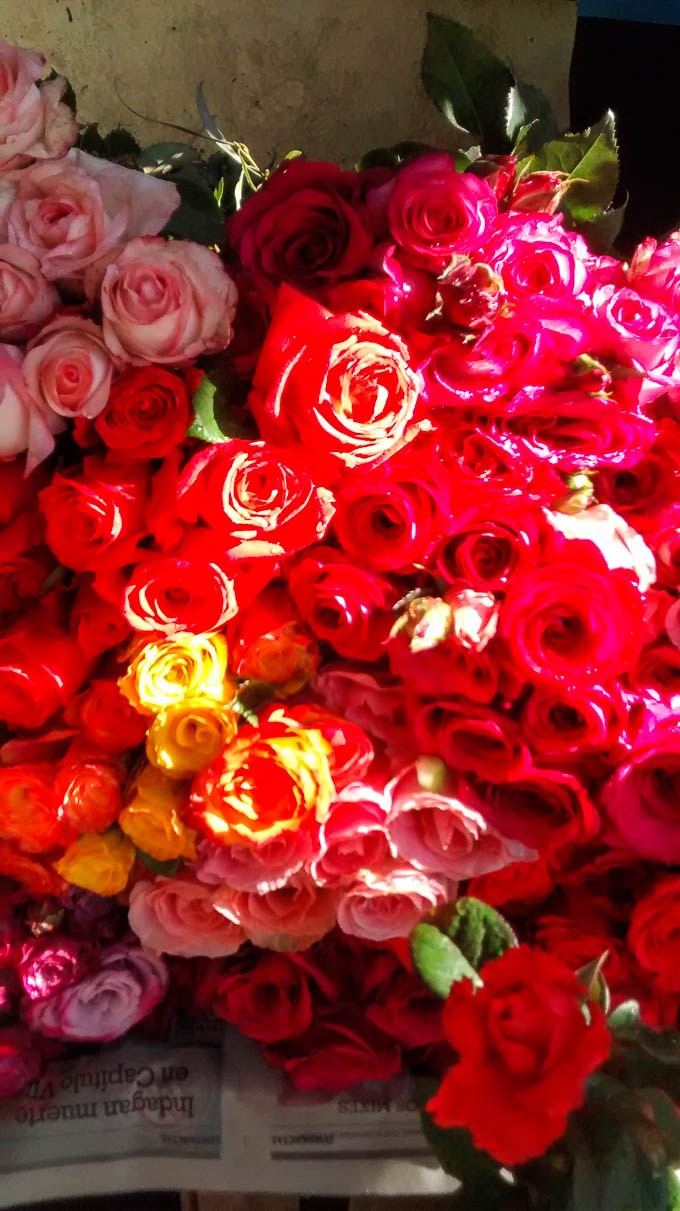 The textile museum is small but interesting and led us to nearby Cabuche for lunch. This casual restaurant has a few vegetarian options so rather then my usual salad, I happily ordered the pozole verde. It was delicious and the waiter reassured me (in Spanish) that it was all vegan.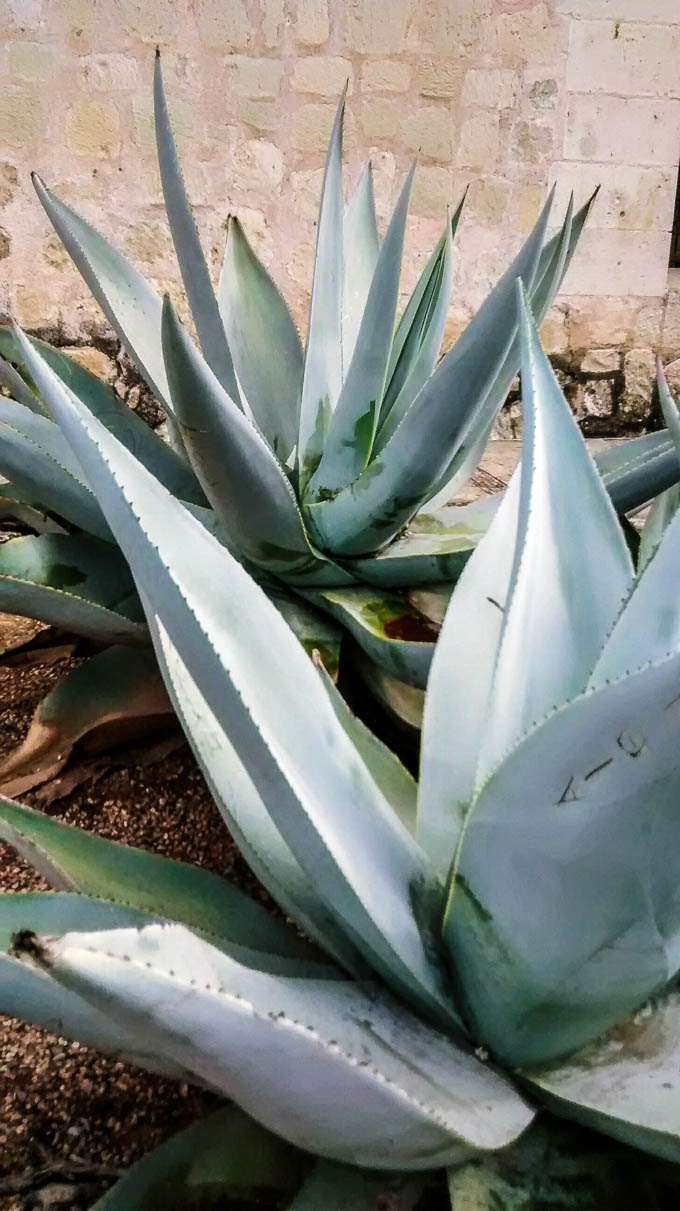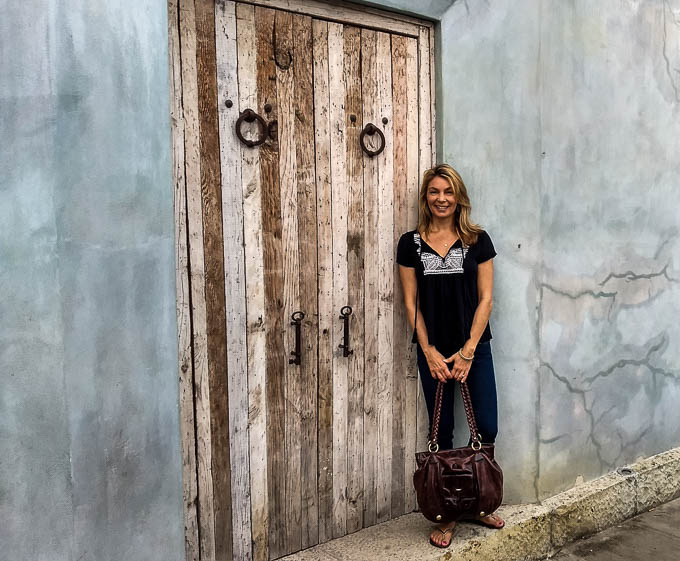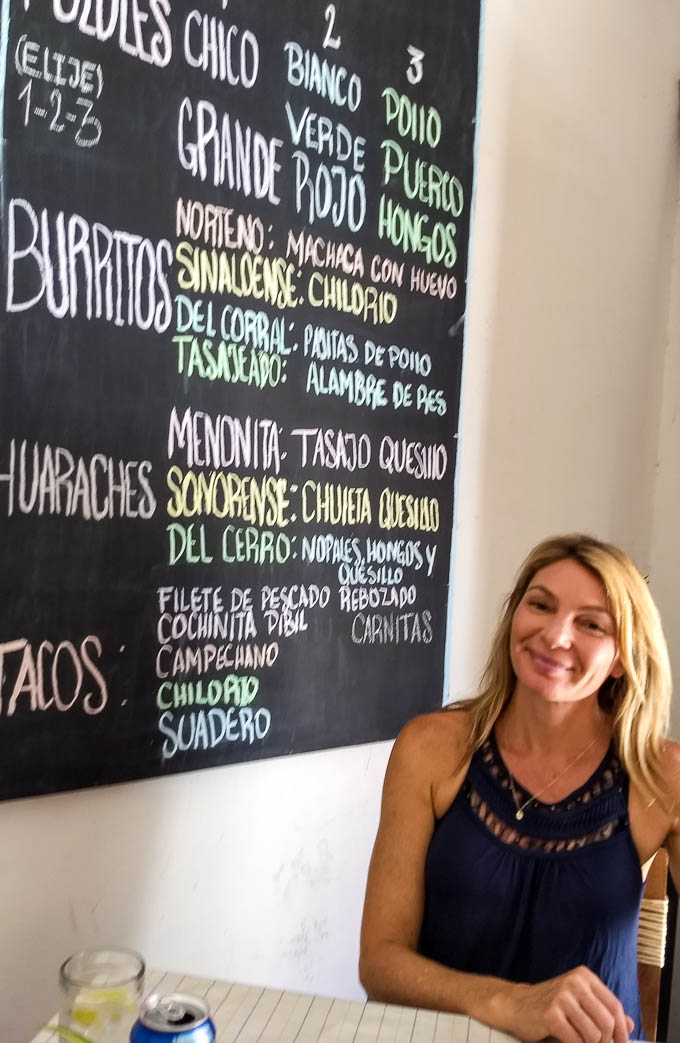 After a quick nap, we went to the cutest cerveceria, Santisima Flor de Lupulo, across the street from our hotel. This teensy craft brewery is dark and intimate with upbeat Euro music. The friendly bartender explained the variety of handcrafted brews in our flight and shared photos of his newborn daughter. The beers were tasty and included a unique ale brewed with jalapeno. The tapas looked good too, but we were on our way to dinner.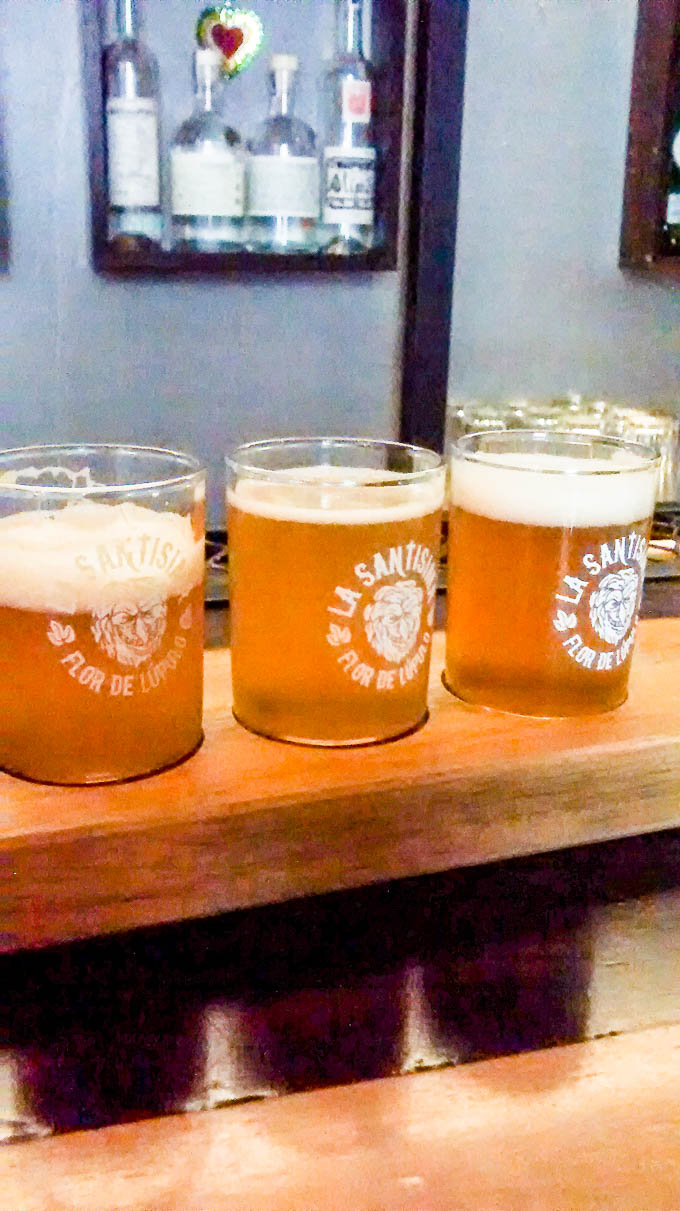 Deciding where to go for our last meal was challenging but my husband really wanted mole and I'd heard that Restaurante Catedral prepares an old family recipe. The rain started so we hurried over to this sprawling restaurant. They sat us in a pretty courtyard (covered) near a bubbling fountain. After a guacamole appetizer (hold the fried grasshoppers), I had a quinoa salad. My husband was pleased with his turkey mole. To me, this restaurant was factory-like and lacked the Mexican charm I love.
Across the street in the Zocolo was another dance performance which we watched under our umbrella. The rain didn't scare anyone away from socializing in the the square.  As we made our way back through the wet, puddled streets we, ducked into a mezcaleria for a beer and a roof.
On the morning of our departure, it was too early to have breakfast (not much happens before 8am) so we walked to the indoor market for a juice and bread for the flight.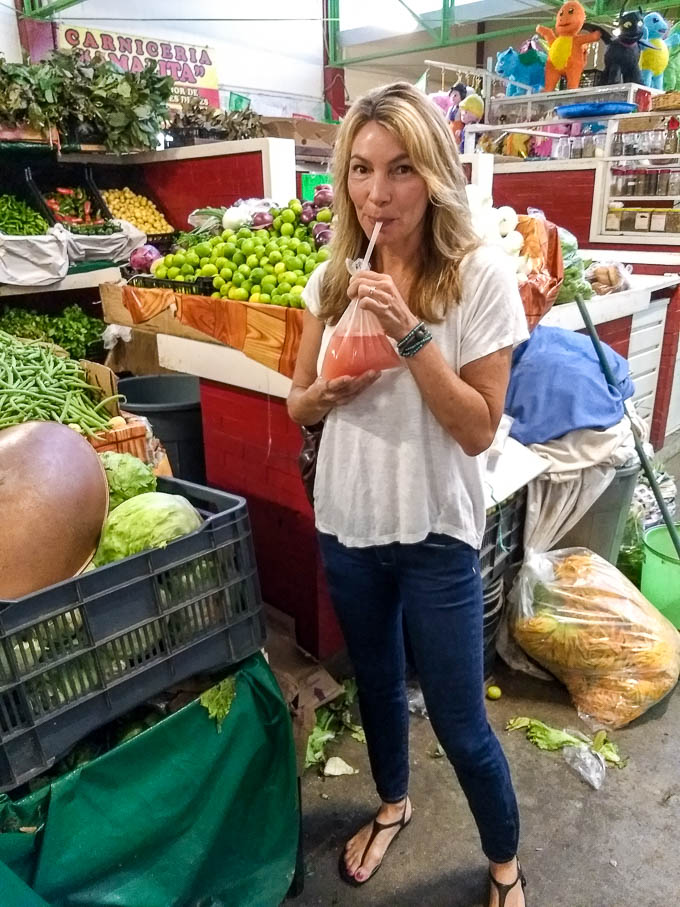 Oaxaca is a great place to visit. The people are warm and friendly, it has extensive restaurant options with creative traditional and modern cuisine, lots of art and culture, and bright colorful buildings.
Tips for Oaxaca:
Going in the rainy season:
I was worried about going during the rainy season (April – October) but going in September was fine. It rained one late afternoon but was otherwise warm and sunny. The advantage of going at this time is how few tourists are there. It was easy to get tables at restaurants (no reservations necessary) and I felt more like a local than an outsider.
Safety: 
We walked all over the main area and explored less touristy areas too. I'm always careful with my bag, especially in crowded areas, but I felt totally safe. Mexico suffered two major earthquakes right before we flew down  and we felt a minor aftershock which I wouldn't have noticed except the hotel manager explained the warning alarm and pointed out the gently swaying wires.
Flight: 
Volaris direct from LAX to Oaxaca City ($250 r/t with 1 checked bag). This is a budget airline but the plane is clean, smooth and efficient.
Getting a taxi from the airport:
The airport (about 15 minutes outside of downtown) is small and manageable which makes getting a taxi very easy but you have to know what to do. On your way out of the airport there is a kiosk for taxi's. This is where you buy a ticket for taxi service. A private taxi costs around $15. A shared ride  (called a "collectivo") costs around $5.
Hotels:
We loved the service and location of our hotel Palacio Borghese, but the rooms are dark, we had plumbing issues and the decor isn't my style. Check out these hotels:
Los Amantes – great location with charming, modern architecture. New hotel so I don't know about service and some rooms were dark as they were below street level.
The Quinta Real – this was where I wanted to stay but the website claimed no availability. The location is good but some rooms looked like they faced the street.
Restaurants:
There are many wonderful restaurants in Oaxaca and we didn't have enough time to check them all out. (I also chose restaurants that were somewhat vegan friendly). I typically ordered a salad with avocado (no cheese) and if you get guacamole get it "sin chapulines"  (without fried grasshopper).
Cerveceria: 
Santisima Flor de Lupulo – teensy, cute bar with friendly bartender, beer flights, and good music.
Cultural Activities: 
There are tours outside of the city to see the ruins of Monte Alban and Mitla. Or you can see Hierve del Agua (about 1.5 hour drive). But we opted to stay in the city.