If Disney created a "Mexican city", it would be San Miguel de Allende! The colorful colonial buildings, blooming Jacaranda trees, immaculate churches, narrow cobblestone streets, and spotless parks — it's so pristine that it almost feels fake!!! The weather was perfect in early April when we arrived. We couldn't help but slow down from our normal pace. We poked around, lingered in cafes, sat on park benches, napped in the afternoons, sipped cocktails at beautiful rooftop bars, and listened to mariachis swoon beneath the moonlit sky. Aside from taking in the city itself, San Miguel is known for it's talented artists and musicians. This means you can find vibrant cultural performances, live music and inspiring art. It's no wonder San Miguel de Allende attracts so many expats!

Getting to San Miguel de Allende:
Getting to San Miguel is easier than you might think. While many people assume it's easiest to get there from Mexico City, it's actually much closer to fly to Leon (near Guanajuato). Volaris flies there direct from LAX. Then, book a shuttle with Bajio Go, a reliable shuttle service which takes a 1.5 hours and costs $50 per person.
Avoid renting a car.  You can walk or take Taxis everywhere and parking is tricky.
Where to Stay in San Miguel de Allende
We stayed in an air bnb in the main area called "El Centro".  We were two blocks from the main zocolo, El Jardin, which is considered "heart" of San Miguel. This area is touristy but puts you close to many shops, restaurants, bars and cafes. I liked staying in El Centro although the San Antonio area is more local.
Hotel Recommendations:
The Rosewood is a 5 star hotel located 10/15 minutes from El Centro. It's expensive but beautiful and nestled between El Centro and San Antonio (a large expat community).
A more affordable hotel located in El Centro is La Morada. I didn't stay here but would consider it next time.
Our air bnb had a great location and felt very safe. Located on the second floor, the studio was modern, nicely furnished, and had a sunny patio with a view of the church.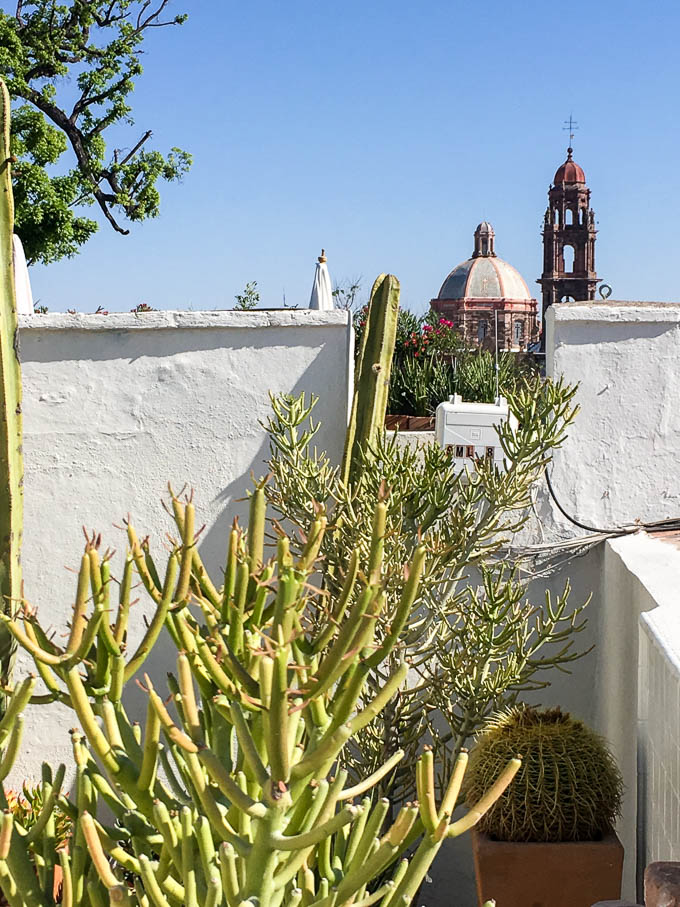 Exploring San Miguel de Allende
San Miguel is a great city to explore on foot and you can find hidden gems tucked into courtyards or down narrow side streets. You can also walk up to the panoramic lookout spots above the city.  We kept it local, but there are other trips outside of the city such as: Guanajuato,  horseback riding, or seeing the ruins (Canada de la Virgen).
Here are some ways  to explore San Miguel:
1. Walk. We walked all over the narrow streets finding cute restaurants, markets and cafes along the way. One day, we walked up to the botanical garden (El Charco del Ingenio) and continued on to the art center Fabrica La Aurora (stopping at Geek and Coffee for a snack).
2. Shop. San Miguel has cute shops. Keep an eye out for Mixta.
3. Take a Yoga Class. Several yoga studios offer drop-in classes (and mats) so find the right class and go. I took a "hot" Vinyasa class at Esencia Yoga. This was a basic flow class and it felt great to stretch out. Other studios include: Santosha in the Float Sano spa and Life Path Center. Afterwards, I highly recommend getting a fresh pressed juice from the juice guy at Market Sano (the organic market). He is in the far right corner and made the best green juice I've ever had.
4. Art Walk. Fabrica La Aurora is an old textile factory which now houses galleries and art studios. If the timing works, go for Art Walk, a festive event with festive live music, complementary wine and snacks, and where you can meet the artists.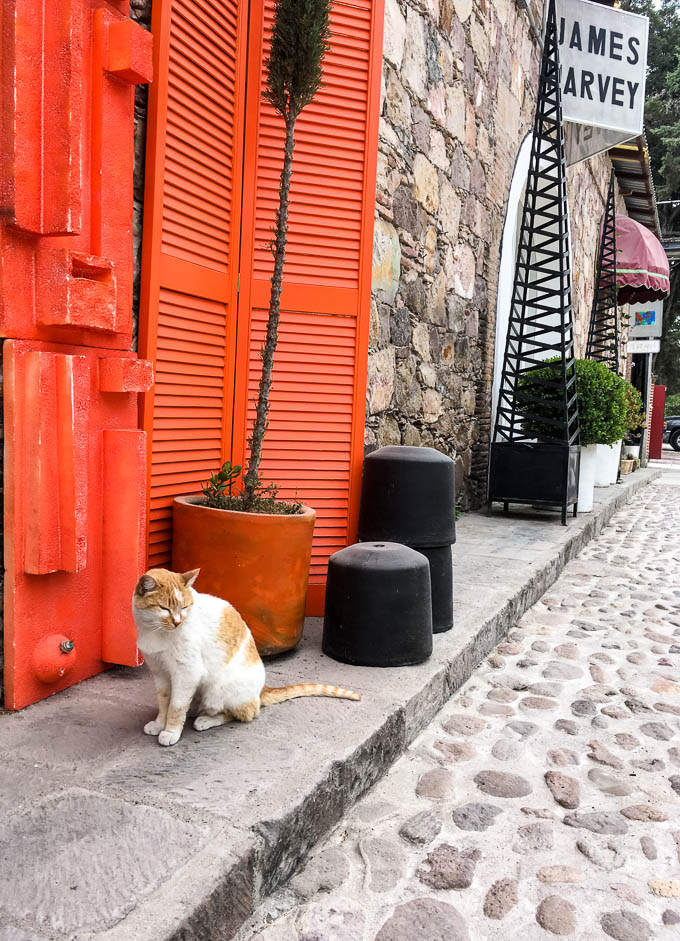 5. Sunset Drinks and Tapas at Luna Bar. Located on top of the Rosewood hotel, I feared this rooftop bar would be too touristy, but to my surprise it wasn't!!! In fact, it's frequented by many locals who want to catch the orange sunset from an elegant atmosphere. The cocktails are arty and strong and I gobbled down the guacamole and salad. It was the perfect introduction to San Miguel.
6. Listen to Mariachis at El Jardin. This was one of my favorite things to do in San Miguel. El Jardin is the main square where people gather to relax, grab a cone, sit with a spouse, hang out with friends, listen to music and take in the joyful atmosphere.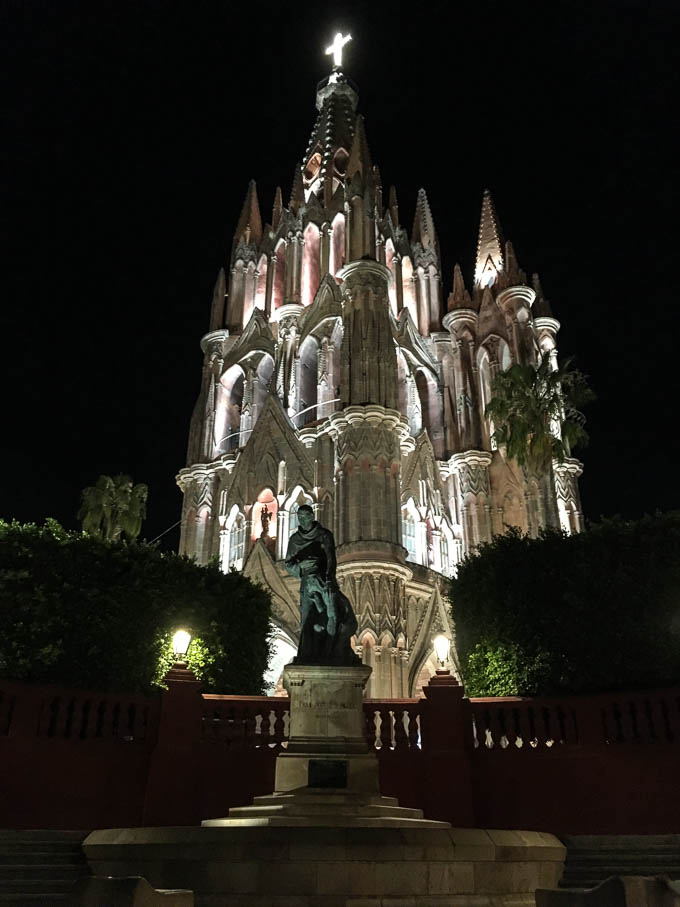 7. See Live Music. Grab a local paper, or look for posters that show what's happening. (Ex, Teatro Santa Ana in the Biblioteca Publica or here). Catch a live Flamenco guitarist or performance.
My Favorite "Vegan Friendly" Restaurants
So, what did we really do in San Miguel???? EAT!!!! Every restaurant had its own artistic flare and most offer al fresco dining on a rooftop or tucked away in a protected courtyard. We avoided the touristy restaurants by getting local recommendations and we were not disappointed. It was very easy being vegan (beyond the standard guacamole).
Our favorite restaurants:
Breakfast/coffee
Café Rustica – This was one of my favorite restaurants. Located in the San Antonio neighborhood, Cafe Rustica hits all the marks – great food, cute atmosphere, excellent service. Pass through to the back garden and order a salad, fresh juice or vegan brownie…..
Oso Azul – A humble café owned by a Danish transplant who knows good coffee (soy milk hot chocolate please). They offer simple but tasty breakfasts too. The courtyard is nothing special, but the service and food make up for it.
Lavanda Café – A breakfast spot that's popular with the locals (there could be a wait). I suggested my husband try the "lavender latte" but he said he didn't want his latte to taste like soap…..
Lunch
Baja Fish Taquito – An unassuming place with a casual roof top. I ordered the guacamole and a vegan torta made with chopped veges (ask for it without Clamato) and my favorite beer: Bohemia Obscura.
Nectar – A vegan friendly tea house located inside a peaceful courtyard filled with hummingbird feeders. They serve an array of teas, coffees and light snacks. We ordered two vegan dips served with gluten free crackers and fresh bread. It was the perfect afternoon snack!!!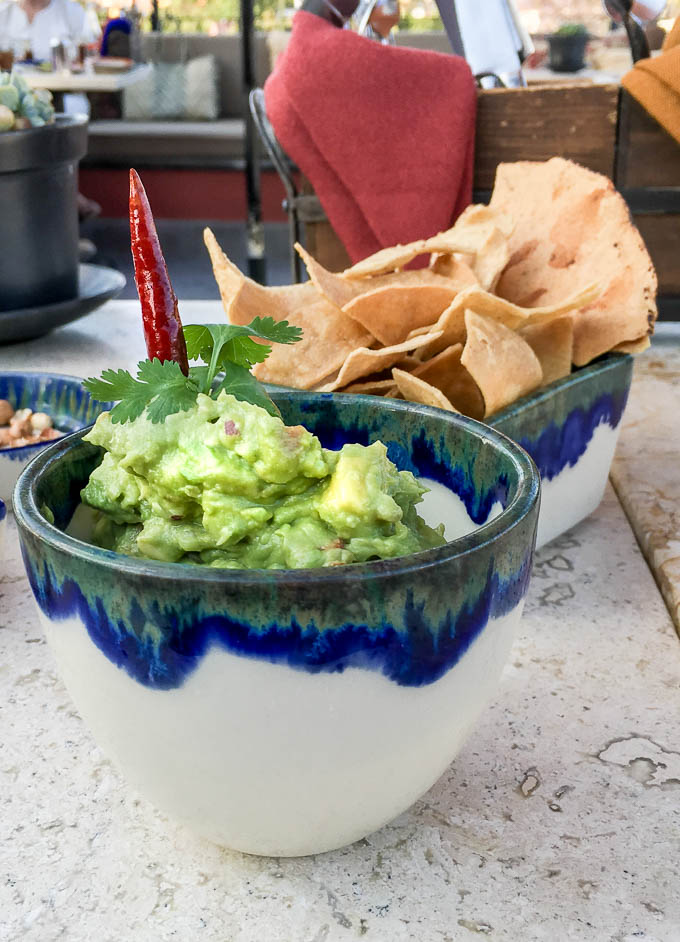 Dinner
La Mezcaleria – Very cute petite restaurant/bar specializing in Mezcal drinks and tapas. I had a ginger lemon Mezcal margarita to go with my tasty salad.
Turk – This was my dream restaurant!!! Owned by an ex-restaurateur from LA, this casual Turkish place serves all my favorite foods: hummus, baba ganoush, Greek salad, falafel….. The owner chatted with us while I inhaled each dish…..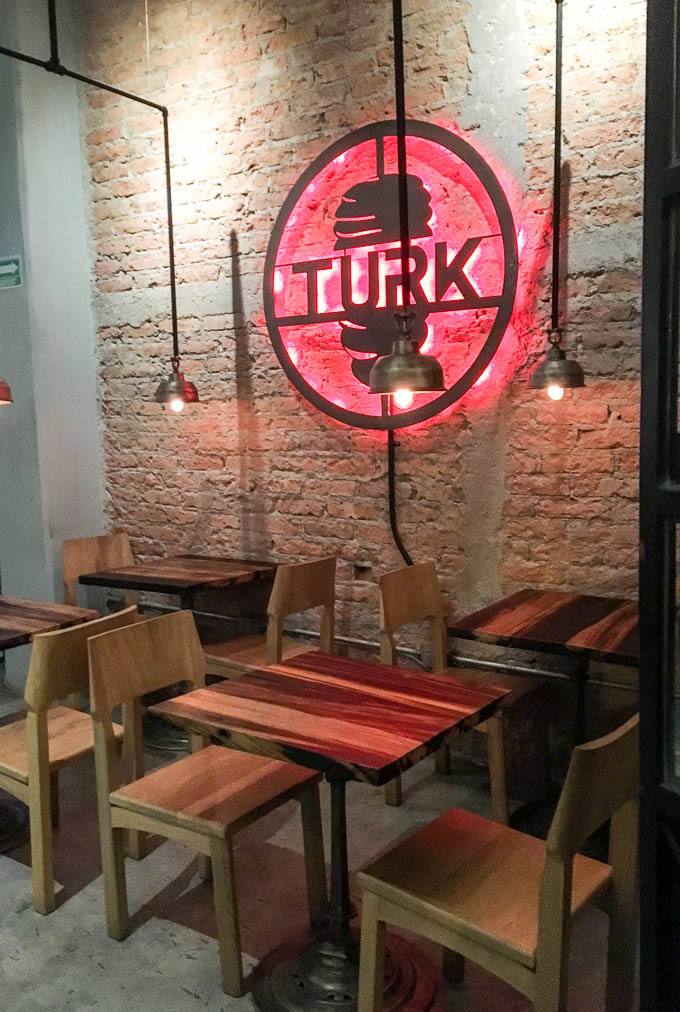 San Miguel de Allende in a Nutshell
Overall, I was delighted with San Miguel de Allende and can see why many expats retire here. It's a relaxing, clean, friendly, and easy going city with plenty of of art, music, and socializing. One my husband calls, "the jewel of Mexico".  I'll definitely be back!!!