I recently walked 200 miles of El Camino de Santiago in Luxury. Many pilgrims lug (I mean carry) their belongings and sleep in albergues (hostels). Instead, I used RAW travel to transfer my luggage and pre-book the nicest hotels for me. Hard core pilgrims may feel this way is "cheating", but the Camino is about spiritual contemplation, and I do that better when I'm well rested and wearing clean clothes.
The trail was more vibrant and varied than I anticipated but the weather was much colder than I expected. I loved the steady rhythm of walking and being able to stop along the way to rest, sip fresh orange juice, grab a bite, say hello to familiar faces and use the restroom.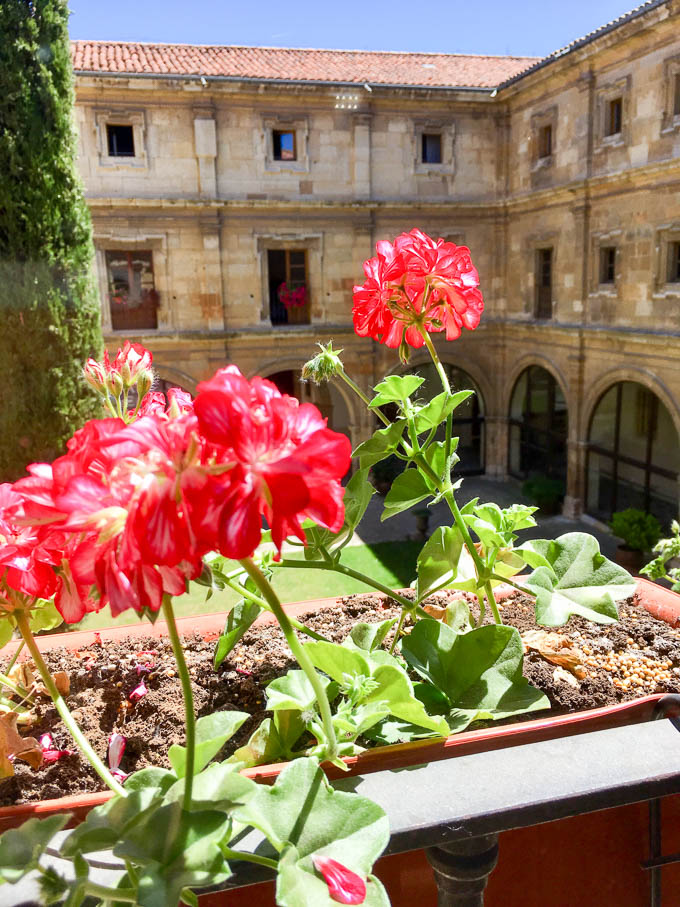 Hotels or Albergues: Pros and Cons 
Albergues Pros: Albergues are economical hostels along the way. The two main reasons to use them are cost ($10-15/night) and flexibility. Albergues allow flexibility since you don't pre-book them. Therefore, you can stop where you want along the way – assuming there is a bed. Albergues are also very social and filled with pilgrim camaraderie.
Cons: Good albergues can fill up fast adding unwanted stress about finding a bed. Rooms are shared and bathrooms are communal. Limited toilets forced one gal "go" in the garden. It might be difficult to wash any clothes or find an available outlet for your phone.
Hotels Pros: Raw travel booked the BEST hotels (all but one) and my luggage was waiting for me upon every arrival. All the hotels had local character, comfortable rooms, hot showers, hair dryers (to dry socks when necessary : ) and space to spread out, hang-dry clothes, recharge phones etc. Two hotels had pools (although it was too cold to swim) some had laundry. Breakfast was included. The hotels that prepared vegan friendly dinners (Casa Blanco Palias de Rei) were outstanding.
Cons: Hotels are more expensive and pre-booked, giving you a fixed itinerary. For example, had it not been already planned, we would not have taken a rest day in Sarria.  Also, one hotel was a disappointment.
Weather
The Camino is the same latitude as Oregon so it's smart to be prepared for anything. We arrived in a heatwave then a storm dropped temperatures down into the low 40's with rain and hail. Thankfully, my husband insisted I bring my down jacket but I still wished for my ski hat.
Scenery
The trail is not dramatic like the Dolomites but it passes through charming towns, flower fields, vineyards, old churches, and lots of farmland with adorable animals. We walked alone for the first 100 miles and encountered more people towards the end from Sarria to Santiago. The trail is dotted with tons of cafes to take in the local atmosphere.
Difficulty  
The trails are not difficult but walking many miles day after day is hard on your body, even if you are in great shape. One young gentleman from Rome was struggling with excruciating blisters and another fit woman from Florida needed knee treatment in Leon. My friend and I had sore shoulders and lower back strain from carrying a light day pack.
I recommend doing this journey without a guide. The way markers are easy to follow and you can go at your own pace. We only lost the trail once which (of course) happened on our longest day (21 miles)—-and in the rain.
Training
Training is the key to having a fun experience. Just because it's a "walk" and you can take your time you will have more fun if you aren't fatigued or in pain with another 6 miles to go. To train, I used a fit bit tracker and briskly walked 5-8 miles a day for 2 months prior.
Sneakers or Hiking Shoes?
I did a ton of research on whether to wear sneakers or hiking shoes/boots and decided on these Oboz Sawthooth low hiking shoes. They supported my feet, were very comfortable and kept me blister free (which people say is unheard of). I also recommend buying good socks like these: Thorlo Experia or Darn Tough.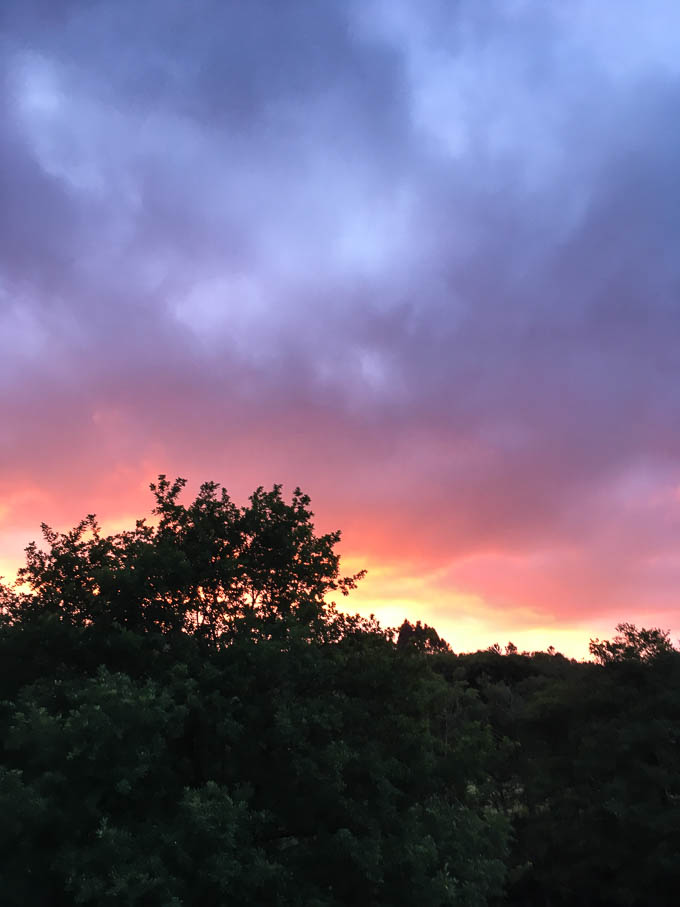 Can you be Vegan/Healthy on the Camino? 
Yes! But, it helps to know some Spanish!
Ensalada mixta (mixed salad) is on all menus but comes with tuna and egg so ask for "sans atun y huevo" (without tuna and egg). Fresh OJ is available at all cafes, a few places served hummus. Albergue Casa del Pescador had hummus AND vegan pumpkin soup. Ecoespazo Vitriol in Sarria is all healthy: juices, salad bowls and vegan treats like hazelnut milk hot chocolate. A few cafes had vegetable soup which they swore was vegan (including the broth). My friend spoke fluent Spanish which was very helpful when more understanding was needed. Mostly, I ate a TON of bread. 
We Had so Much Fun!
My friend and I had SO much fun!! I would highly recommend going through RAW travel if you want to go in luxury. I loved the landscape, the cows, sheep and chickens, the cafes, the people, most of all  walking 13 – 20 miles each day. Walking is peaceful and meditative!!! Imagine sipping Albarino, eating hummus and laughing with a dear friend — it felt so heavenly, that I renamed it, "The walk and wine tour".
I loved so many hotels but these stood out: