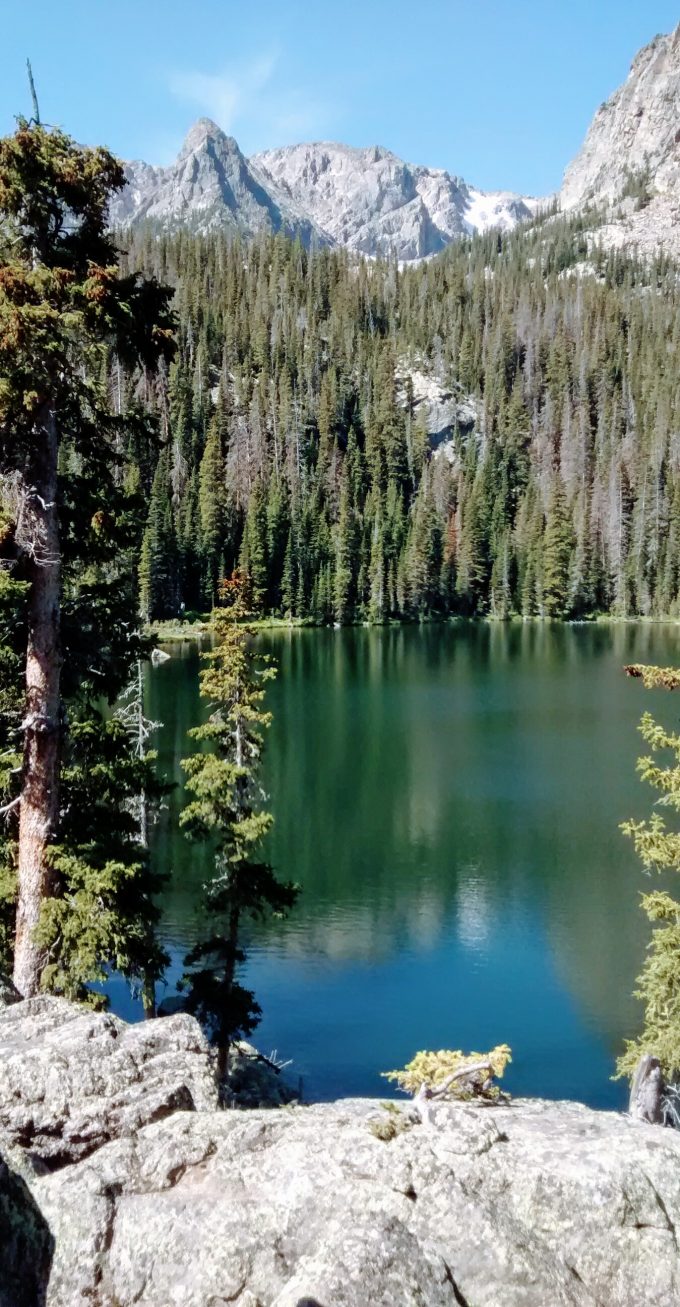 Hiking is my bliss and one of my favorite "quick trips" is going to Boulder, Colorado to hike. Boulder has many great hikes (Mt. Sanitas or The Royal Arch) but a quick 90 minute drive takes you to Rocky Mountain National Park. National parks are great places to hike. The trails are gorgeous and well marked, the parking system is organized with timely shuttles and friendly rangers are available to answer your questions. But, crowds swell during the summer and Rocky Mountain National Park gets overrun with visitors. However, this year we went during the eclipse and lucked out! Not only did we find the perfect hike but the park was empty, we had it all to ourselves.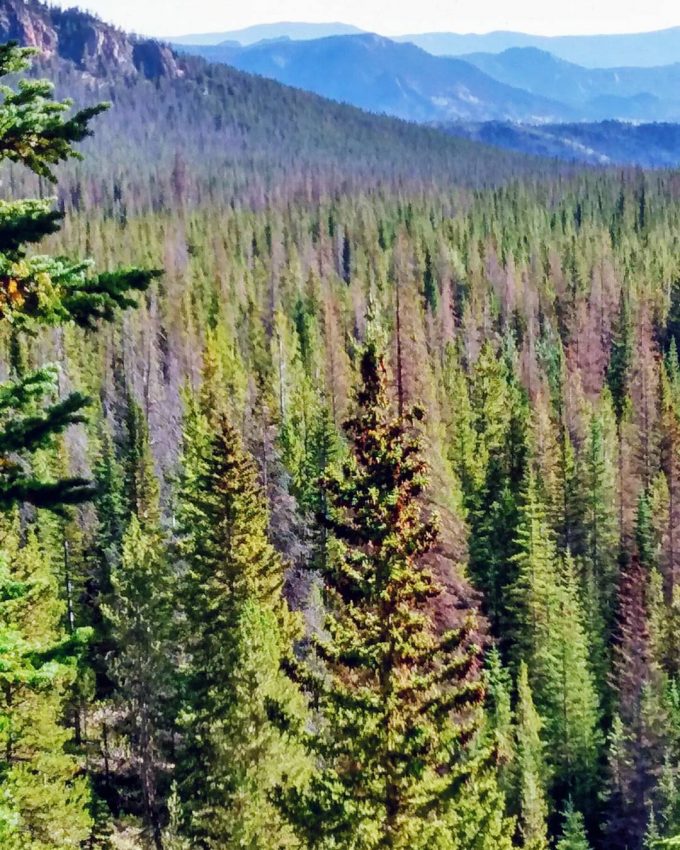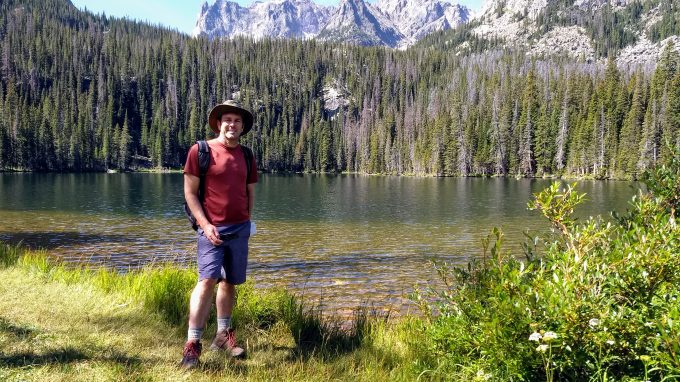 We wanted a long, non-technical hike so we opted for Bear lake to Fern lake. This stunning 9.2 mile trail is the Disneyland of hikes!! You pass through lush alpine forest, golden lakes, a wild waterfall, a gorgeous gulch, purple flowers, streams and snow capped, craggy peaks.  This hike is lengthy but not steep or technical. Just bliss!
The hike begins at 9000 feet and gradually climbs another 1200. We huffed and puffed up the first quarter but the dazzling scenery distracted us from the altitude. Then, it was all downhill from there (unless you go the reverse route).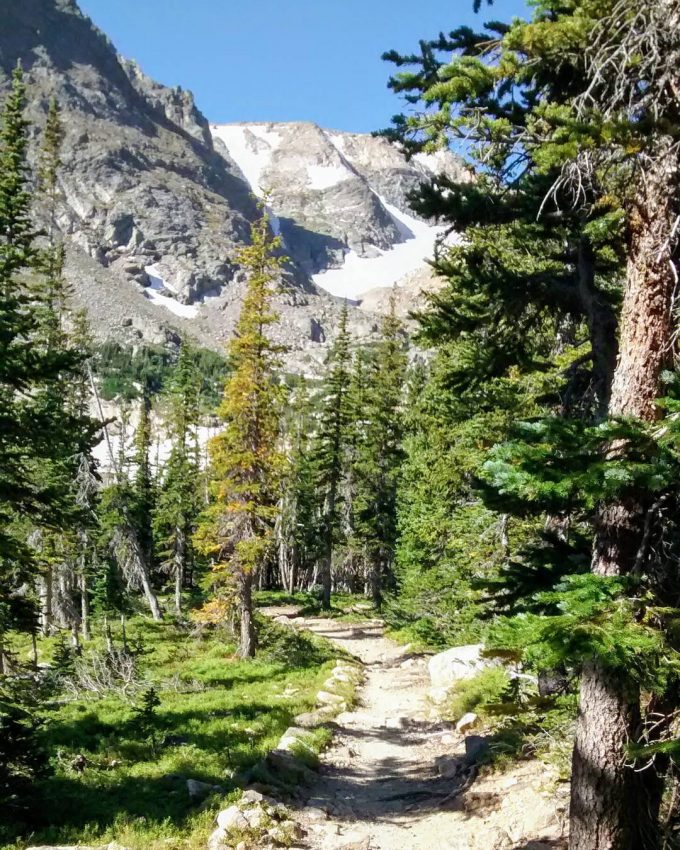 Lake Helene (below) is located off an unmarked trail to the left just before the trail descends with a sharp right turn. This golden beauty is well worth the short detour.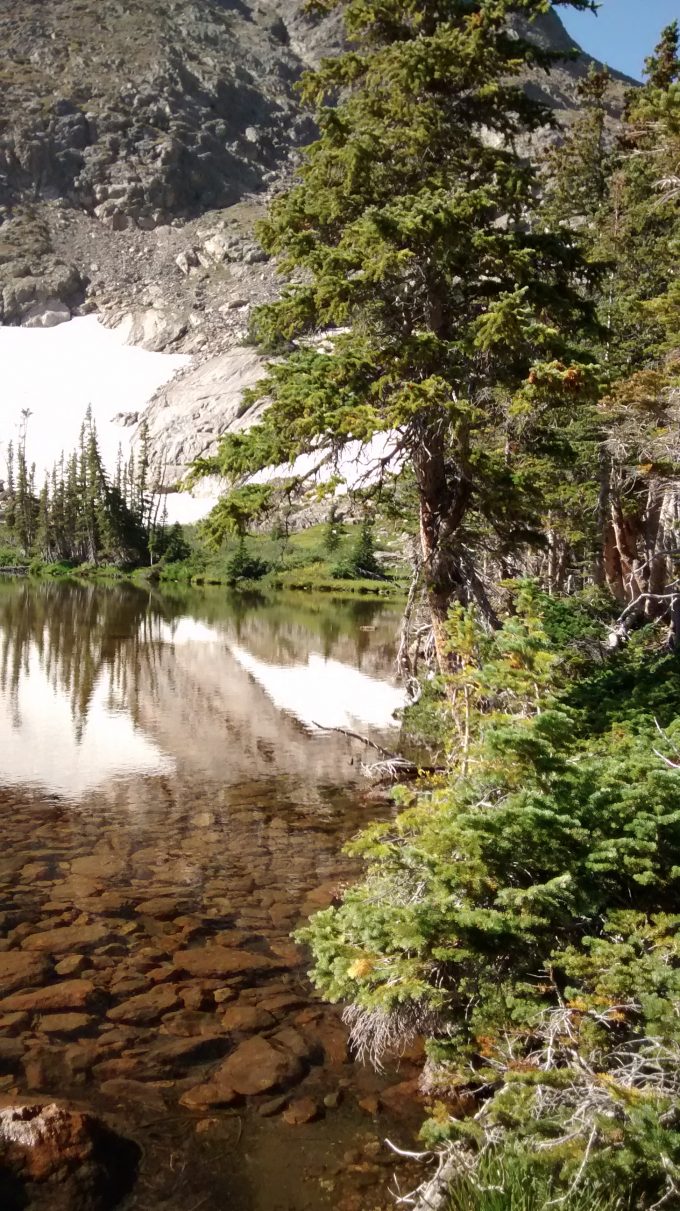 We arrived at 7:30 am to secure a parking spot (lots fill up quickly) at the main parking area and hopped on a shuttle to Bear Lake. This is where the hike begins. Starting early helps avoid afternoon thunderstorms (which gather quickly in the mountains). At the end of the hike walk a half mile down a dirt road to the Fern lake parking area to catch the shuttle back to your car. The shuttle was waiting there when we arrived.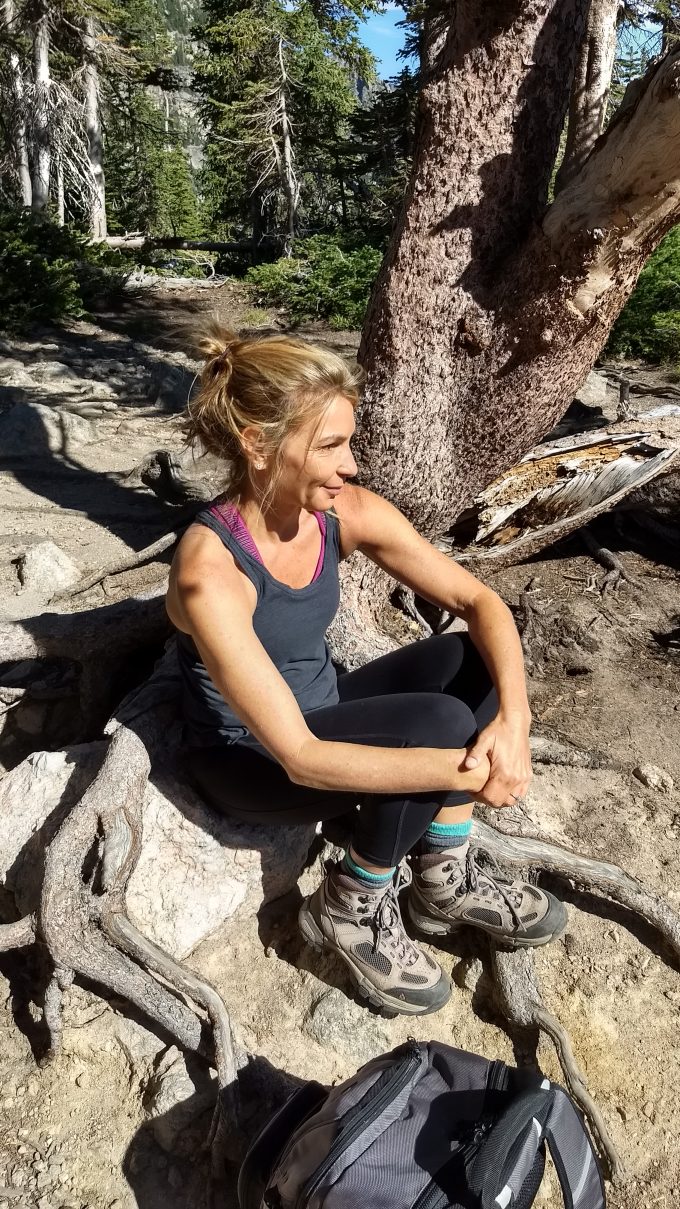 Experiencing the solar eclipse in the park was exciting. Sickle shaped shadows spotted the path as the moon slowly crept in front of the sun. The light dimmed and the forest felt subdued and quiet. We used tinfoil like middle school scientists during the main part of shadowing. It was a profound reminder that everything is hurling through space-including us, our planet and our galaxy.
This is beautiful Fern lake.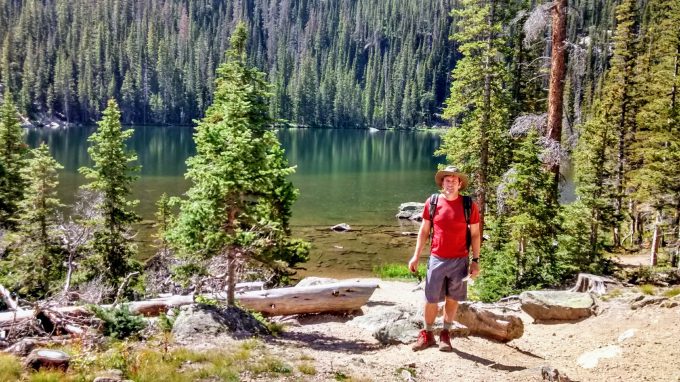 Beyond the lakes were creatures I shouldn't have fed (it's the Jewish mother in me).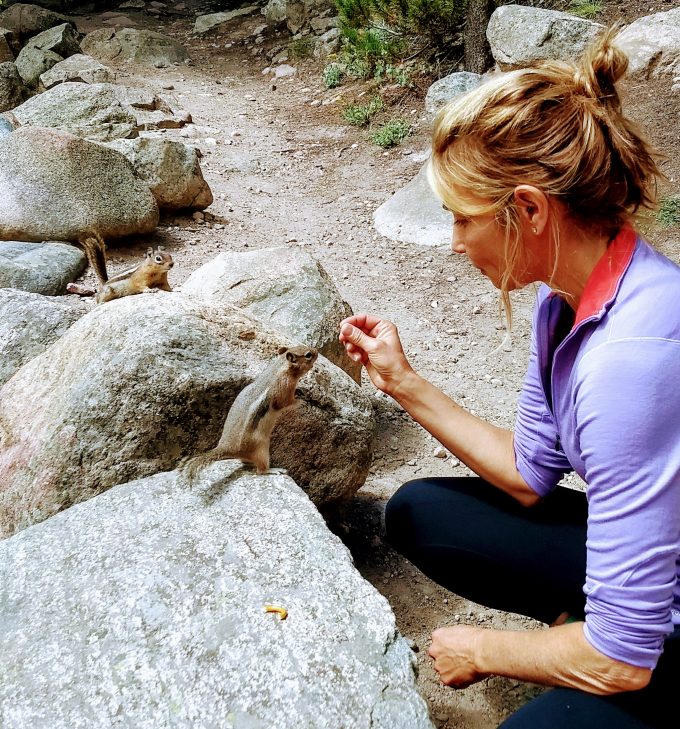 And creeks to rest near.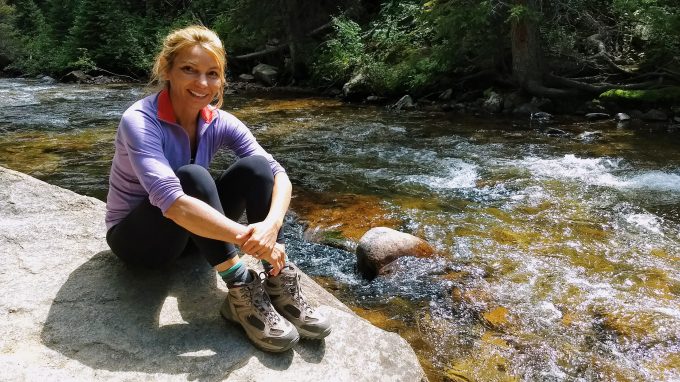 We saw marmot and elk too!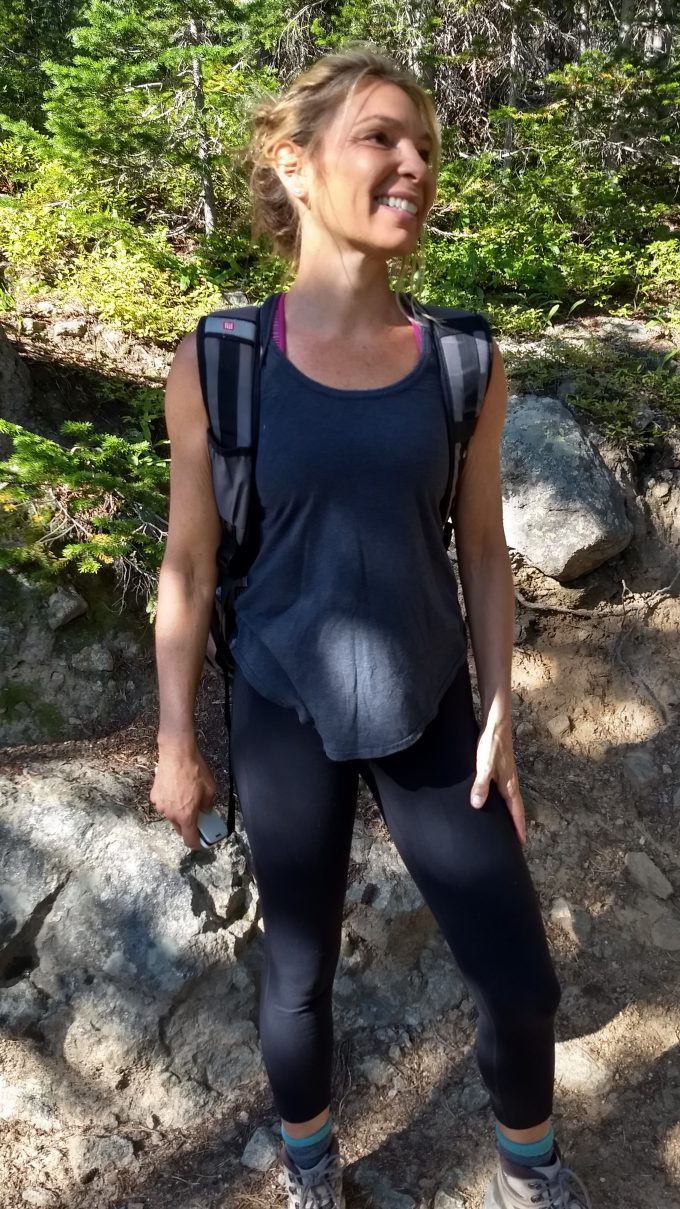 I love the feeling after a long hike. My legs are heavy and my feet hurt but I am walking on cloud 9! I'm exhausted – but completely happy!!!
And the best part is the reward afterwards 🙂