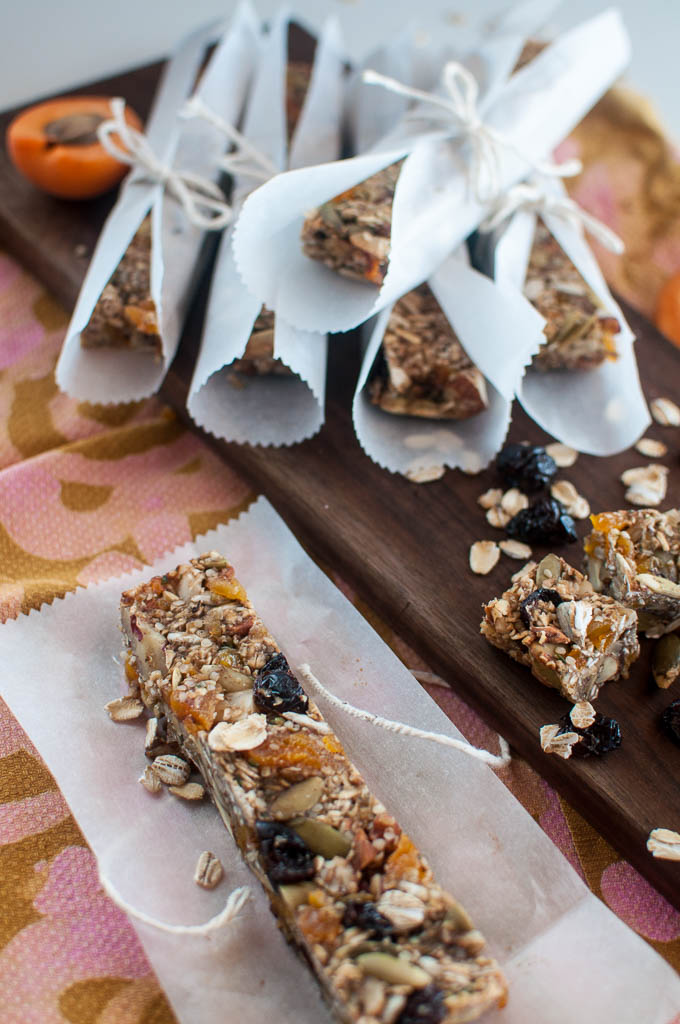 I love homemade granola and I love nuts and seeds so it would seem like a good bet that I'd love granola bars too, but that's not the case. In fact, I rarely eat granola bars because I think of them as candy bars in disguise.
But Aren't Granola Bars Healthy?
No! Most store bought granola bars are loaded with saturated fats, sugars, glucose syrups (wha???) and other unhealthy ingredients. Even popular homemade recipes often include lots of sweeteners, butter, chocolate chips, sweetened dried fruit etc. In other words, just because it says "granola" doesn't mean it's good for you!! In some cases, you're better off eating a Snickers Bar!!  (Read this article on which bars are best).
So, How did I End Up Making These Granola Bars? 
In a few weeks, I'll be hiking the Dolomites in the Italian Alps. This is a multi-day hike where I'll be sleeping in mountain huts (Refugios) along the route. I've been kindly informed by my guide that, "being vegan will be VERY DIFFICULT" and "I should bring some food with me".
After I recovered from my tailspin (don't they have fruit and veges in the mountains?), I started to think about what I could bring and wallah…….GRANOLA BARS!!!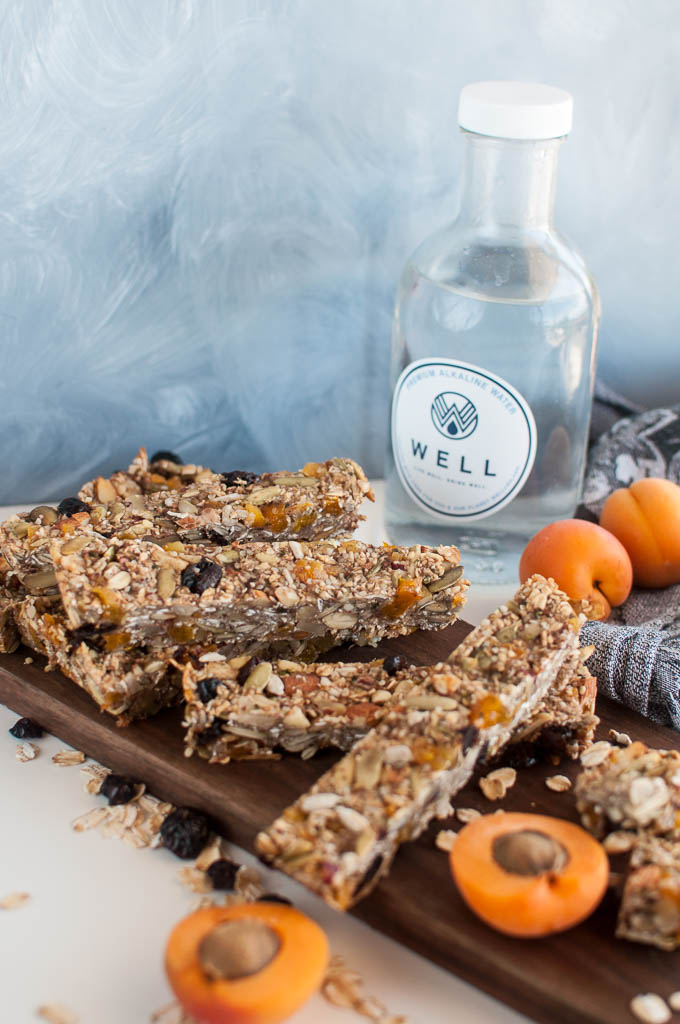 Vegan, Gluten-Free, No added sugar, Oil-free, Banana Sweetened Granola Bars  
I researched a bunch of recipes but always find myself coming back to Angela Liddon's kitchen brilliance at Oh She Glows! Her recipes are healthy and vegan. This recipe has no added oil or sugar. Mashed banana binds and sweetens the bars while dried fruit (preferably with no added sugar) adds texture and flava (I added organic juice sweetened dried cranberries and Turkish dried apricots). The recipe is very easy to follow and these granola bars are far healthier than anything you can buy.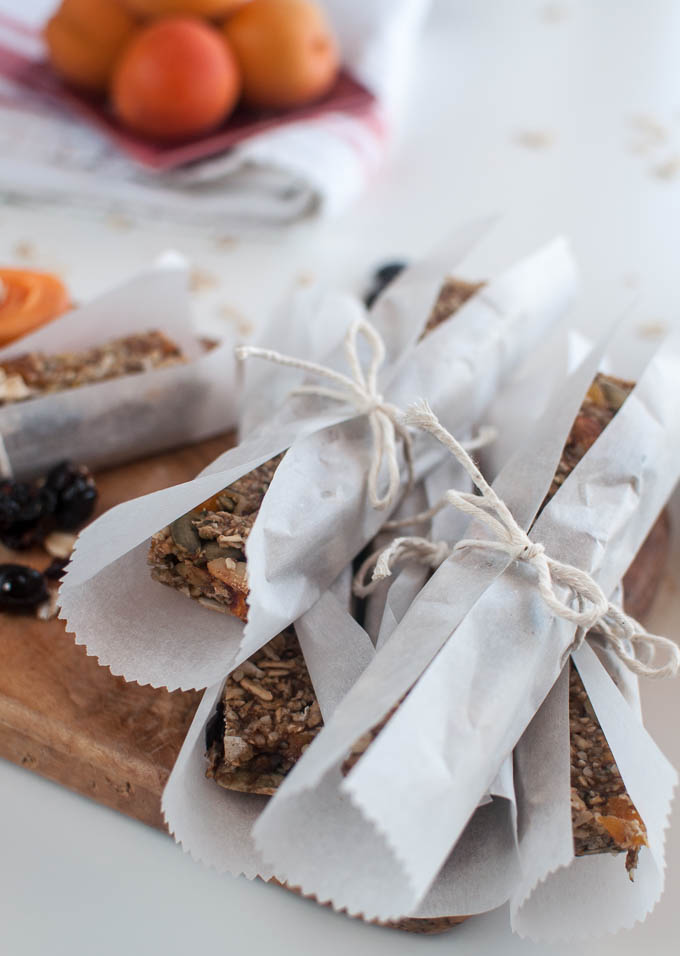 Granola Bar Recipe
Angela from Oh She Glows does it again! She's an amazing baker and recipe developer. In fact, I've had so much success with her recipes, that I rarely "feel the urge" to adapt or change them. Her recipes tick all off my boxes.
(✔) Vegan
(✔) Gluten-free
(✔) No oil
(✔) No added sugar
(✔) Healthy seeds and nuts
(✔) Delicious
(✔) Easy to make
I liked the mixture of dried apricots and cranberries but feel free to add your favorite dried fruit or even chocolate chips for a dessert bar……
Recipe for Feel Good Hearty Granola Bars by Angela Liddon