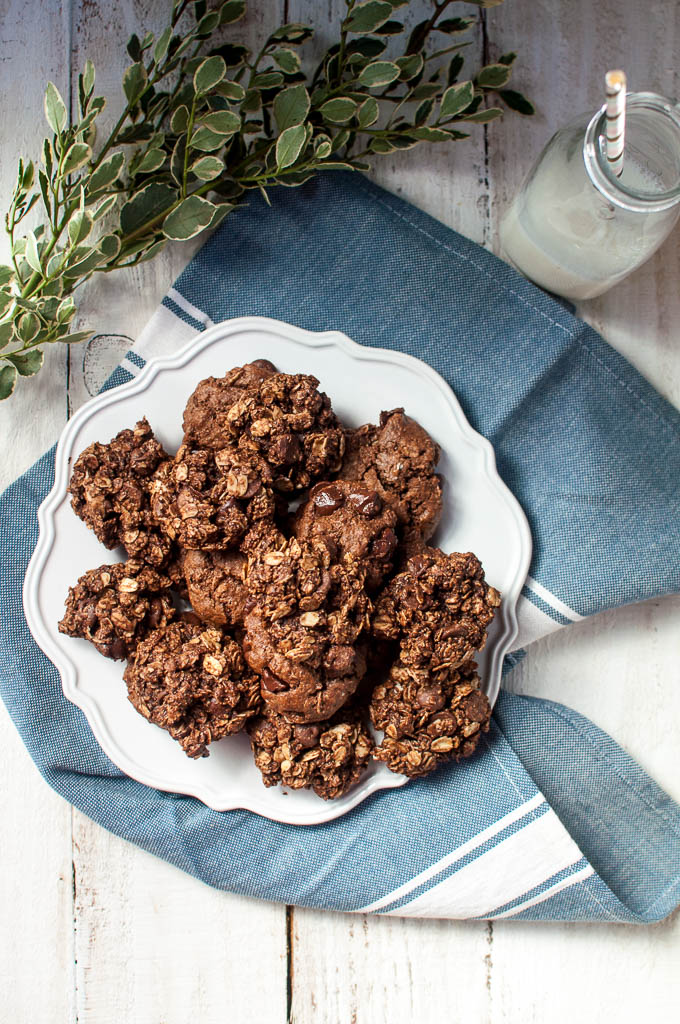 The Winter Solstice is my favorite day during the crazy holiday blur (I mean) season. It's the shortest (and darkest) day of the year which makes it the best day for introspection. I like to share this day with others so I threw a small party and served these wonderful "Winter Solstice Cookies" aka chocolate chocolate chip cookies to celebrate the richness of the dark.
I chose cookies that are wheat-free, gluten free, vegan, easy to make and seductively delicious and this fantastic recipe by Demeter of The Beaming Baker, fit the bill.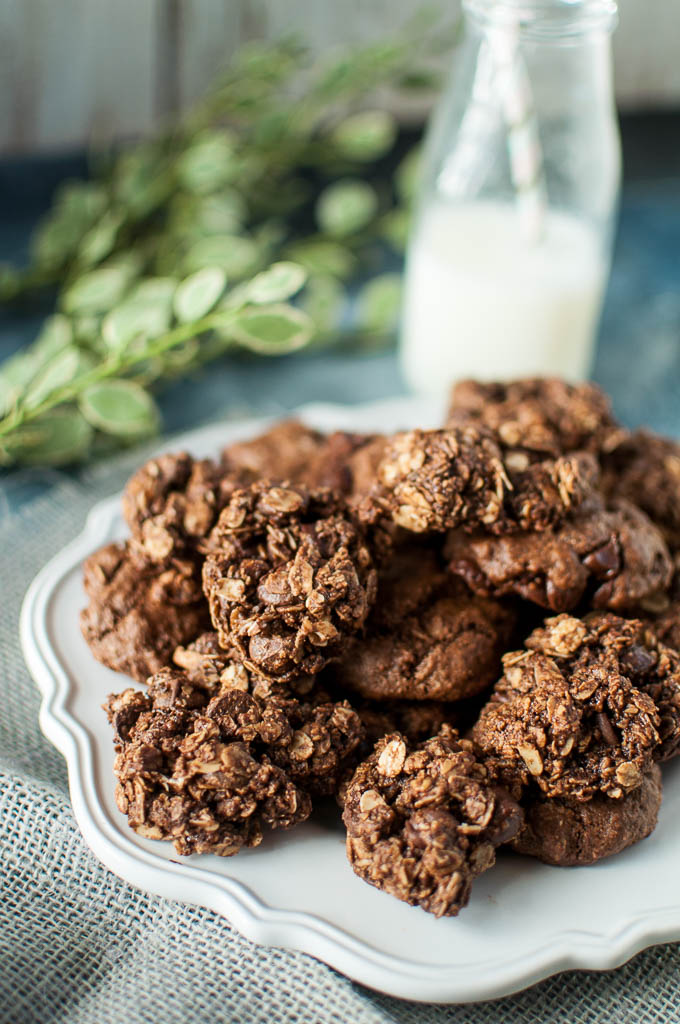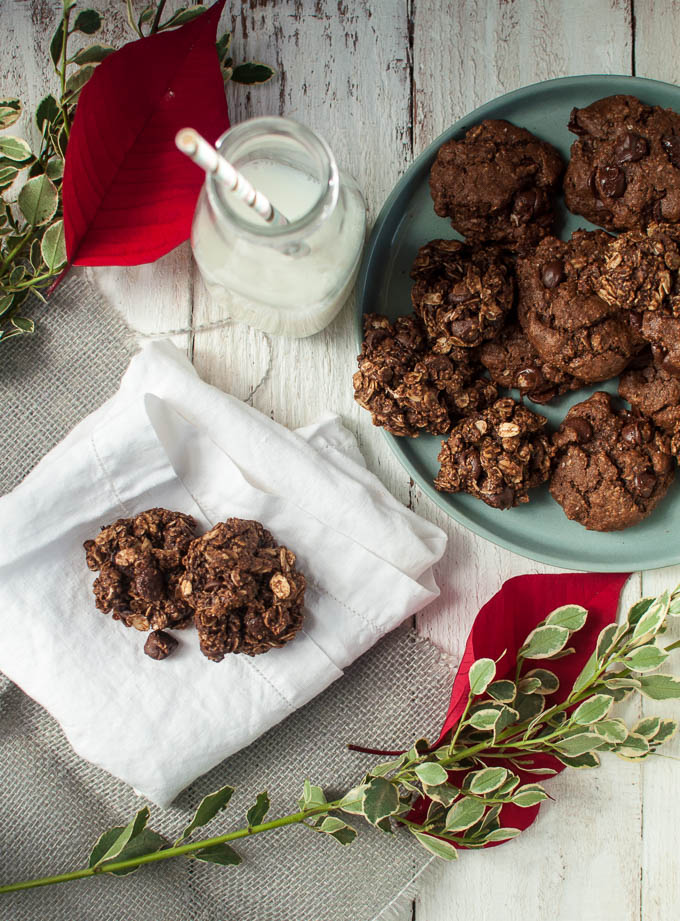 The rich, chocolaty, "winter solstice cookies" are made primarily of gluten-free oat flour (oats blended into flour), whole oats and cocoa powder. I was worried they'd be too "oaty" but the oats complimented the chocolate. However, the dough was too soft so I put it in the fridge (15 minutes) to harden before baking. This made it easier to manage.
I also halved the recipe which yielded less cookies than I anticipated (however, it's possible that I "sampled" too much raw dough) so I made a second (half) batch using almond flour. The almond flour produced a firmer cookie.
The Results
The cookies are loaded with chocolate chips and the oats produce a surprisingly pleasing texture. The all oats batch came out  soft and fell apart more than the almond batch did (but alas…someone had to eat the fallen pieces). The cookies are rich and chocolaty. I asked my husband (aka: the cookie expert) which batch he preferred. He replied, "I liked them both"….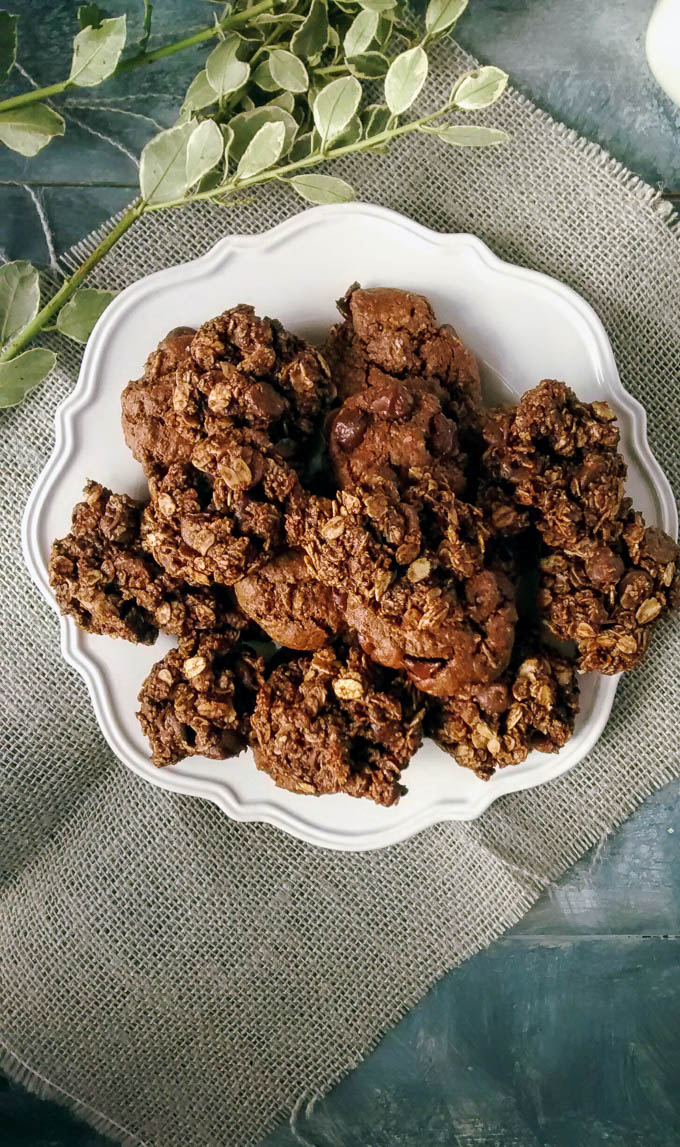 My Winter Solstice Ritual 
The Solstice represents the transition from darkness to light so its a great time to let go of anything that holds you back, dims your light, or prevents you from shining on the inside. This includes releasing negative thoughts, bad habits or behaviors, relationships that are not supportive, old rules that no longer serve you, pain from your past etc.
(It also includes getting rid of excess stuff. Stuff can cause heaviness, depression and "stuckness" which weighs you down so this is a great time to clean out your garage, cupboards and closet).
Part 1
I make a list of any thoughts, behaviors, attitudes, relationships, etc that I want to let go into the darkness. Once the list is finished, I fold the paper and burn it in the fireplace. The burning represents destroying these negative influences.
(If you don't have a fireplace, you can carefully burn it in the sink or over a heavy iron pot. Be very careful not to burn yourself or set your house on fire).
Part 2 
Then, on another sheet of paper I write down all the thoughts, feelings, people, experiences etc. that I want to ATTRACT into my life as the light grows stronger. Once I have completed this list I fold my paper and wrap it tin foil which represents the beauty of precious metals (silver) and I place it in a special place.
People enjoy this ritual because it challenges them to dig deep and introspect. They leave the evening with less "baggage" weighing them down and a list of positive intentions they will attract as the light illuminates the darkness.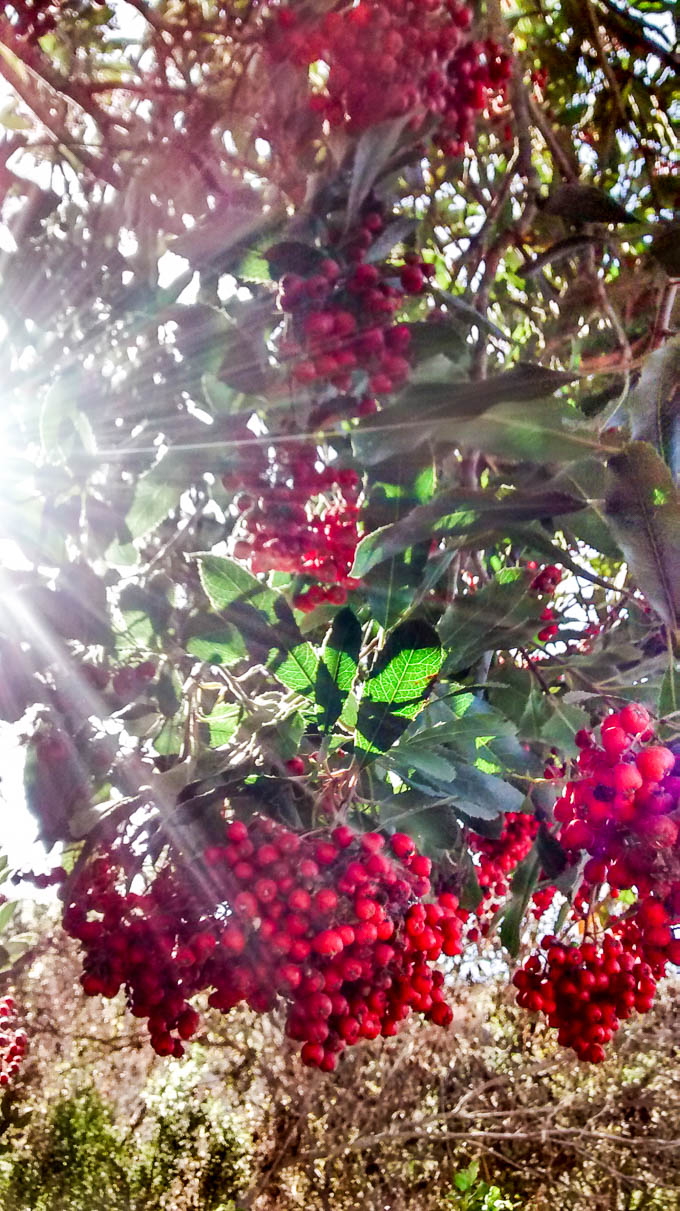 Recipe: Winter Solstice Cookies aka Chocolate Chocolate Chip Cookies (vegan and gluten-free)
Find the recipe here from THE BEAMING BAKER. Happy Browsing!
Warning all of her desserts look incredible. 
The only changes I made were that I halved the recipe to yield 8/9 cookies. Let the dough "set" in the fridge for 15+ minutes before baking and made a second batch using almond flour in place of oat flour.
ORIGINAL
AMOUNT
HALF THE
AMOUNT
 
1 cup
1/2 cup
3/4 cup
6 tbsp
2/3 cup
1/3 cup
1/2 cup
1/4 cup
1/3 cup
2 tbsp + 2 tsp
1/4 cup
2 tbsp
1 tbsp
1-1/2 tsp
1 tsp
1/2 tsp
1/2 tsp
1/4 tsp
1/4 tsp
1/8 tsp
tbsp = tablespoon
tsp = teaspoon
table from Taste of Home