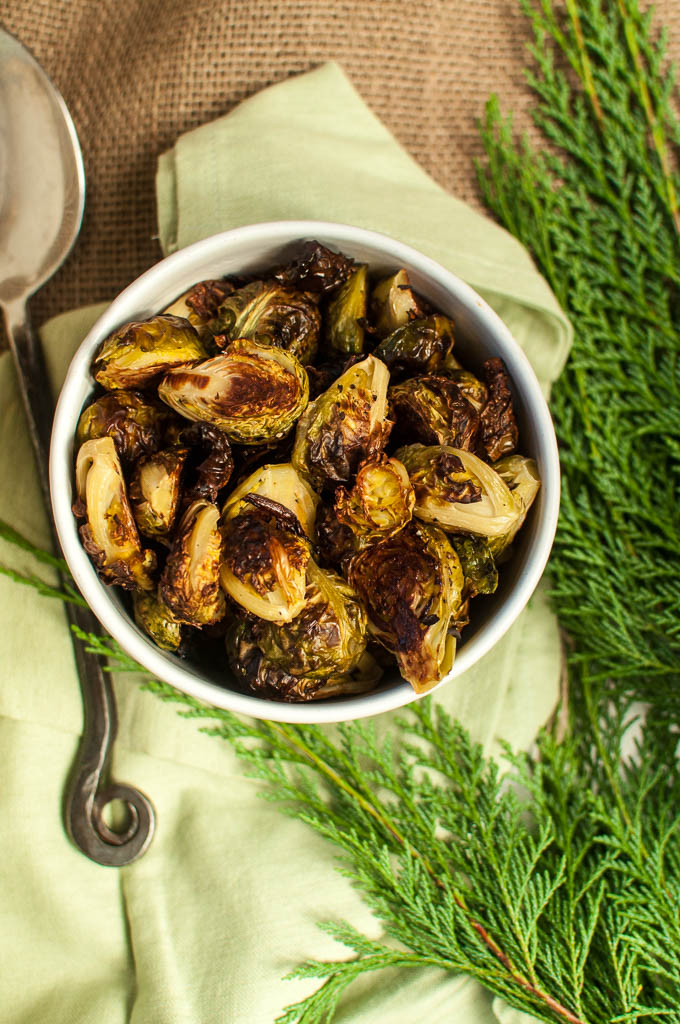 Roasted Brussels sprouts are one of my favorite foods. Not only are they incredibly healthy but when they are cooked properly, they taste heavenly. In fact, a tray of these gems won't last long – I gobble them up right out of the oven.
However, these cruciferous mini cabbages tend to be a hard-sell and I can understand why. When they are cooked improperly, they can taste bland or have an unpleasant texture that makes them difficult to digest. For example, I've noticed that when they are prepared whole, they are often undercooked. This yields tough Brussels sprouts that roll around your plate like little stones. You can't pierce them with a fork nor cut them with a knife so you bury them under your mashed potatoes. Other people tend to cook large batches of them in the oven. But when they are roasted all together in one big overlapping pile, they don't caramelize well and can taste bland and "cabbagey".
The key to great tasting Brussels sprouts is caramelizing them so they are crispy on the outside and pillowy soft on the inside.  This simple roasting technique only takes 30 minutes and there is no need to sweeten them with maple syrup or balsamic vinegar.
So, if you haven't loved Brussels sprouts before – try making them this way. You can add them to salads, eat them with a drizzle of Tahini dressing, or savor them right out of the oven like I do.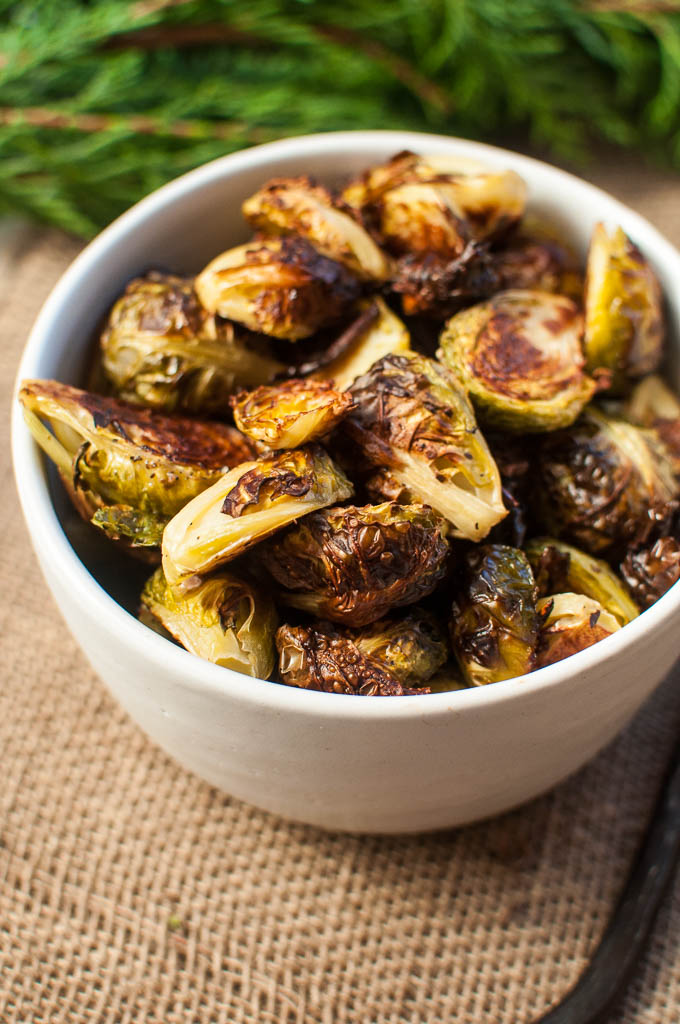 Preparing Brussels Sprouts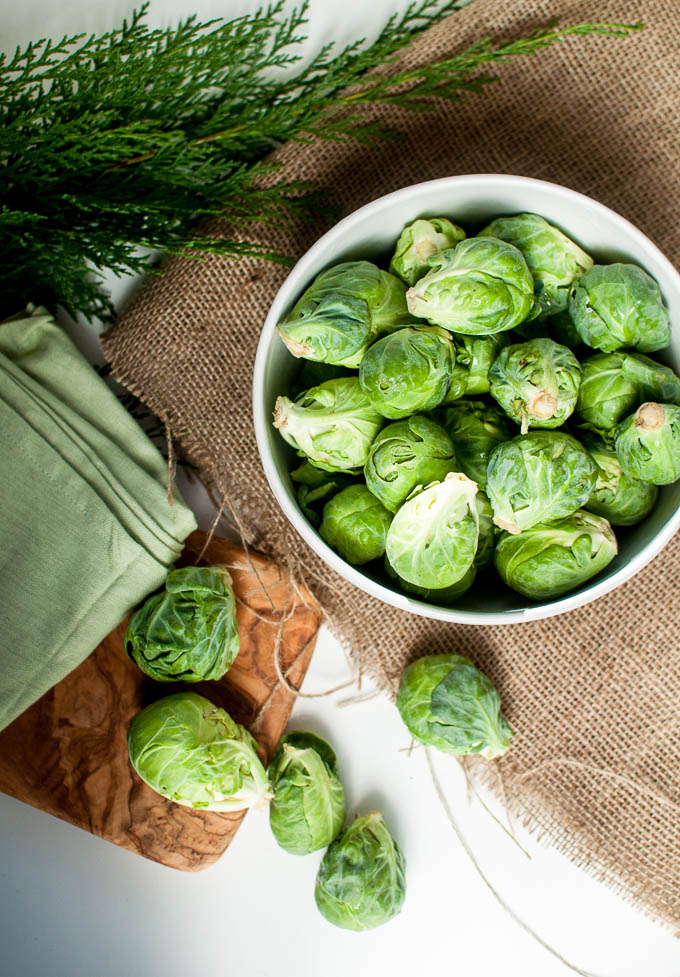 Preheat oven to 400⁰ F. After washing the sprouts, cut off the stem first then cut them in half lengthwise. The outer leaves will fall away.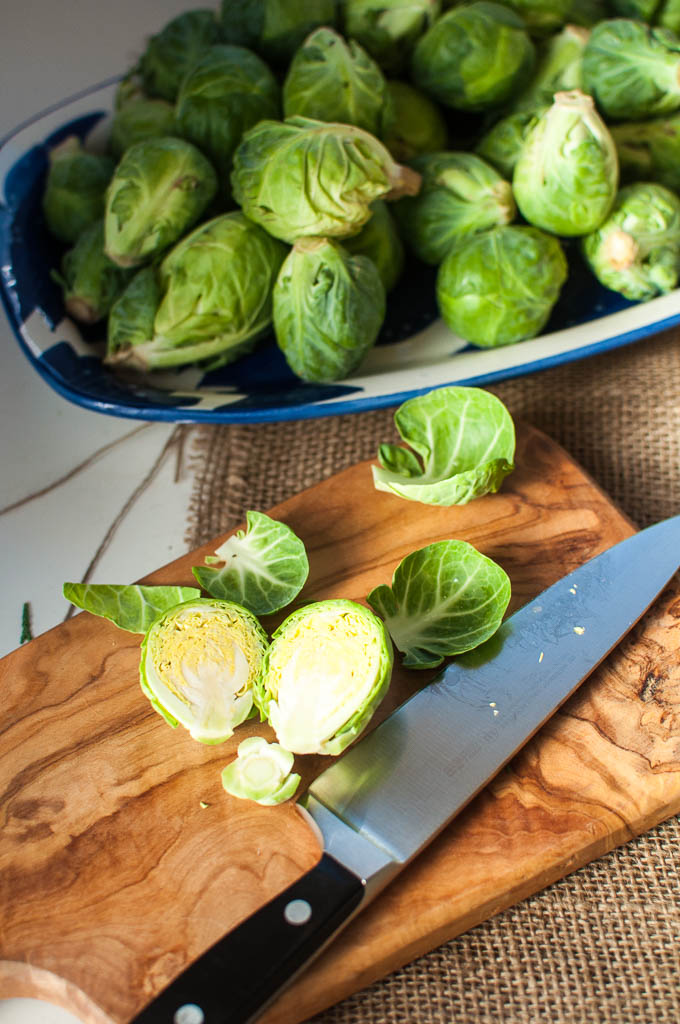 Place the cut sprouts in a large bowl and pat dry with a paper towel to remove excess water. Add 2 teaspoons (or so) of olive oil and several twists of freshly ground salt and pepper (I use Trader Joe's Pink Himalayan Salt and Trader Joe's Rainbow Peppercorns). Mix with hands to coat.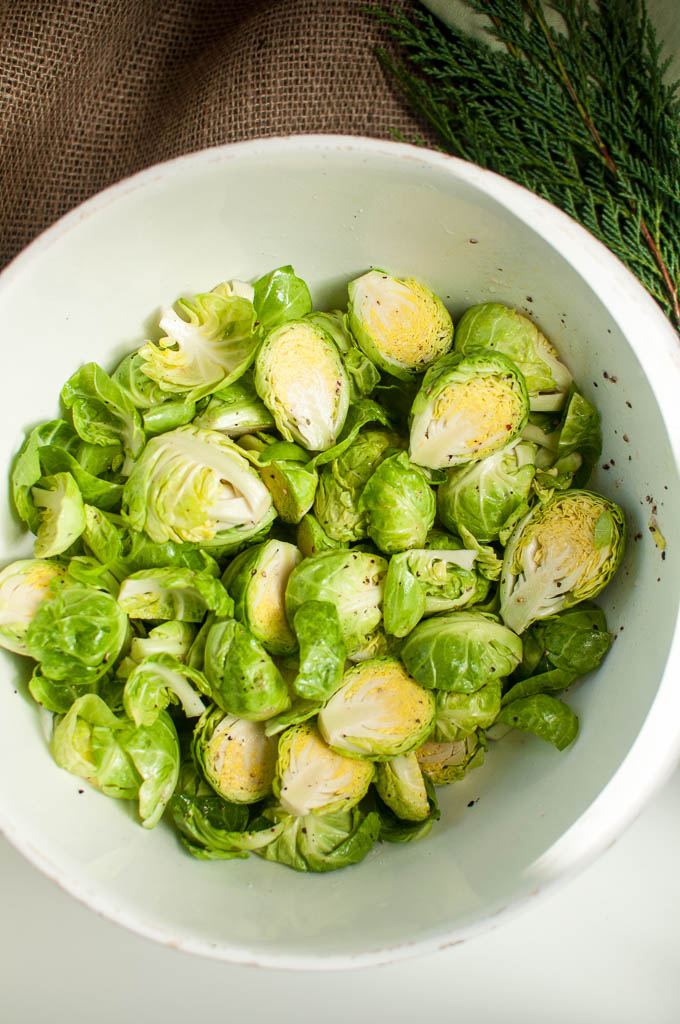 Line one or two cookie sheets with tin foil and place the Brussels sprouts flat side down so they do not overlap.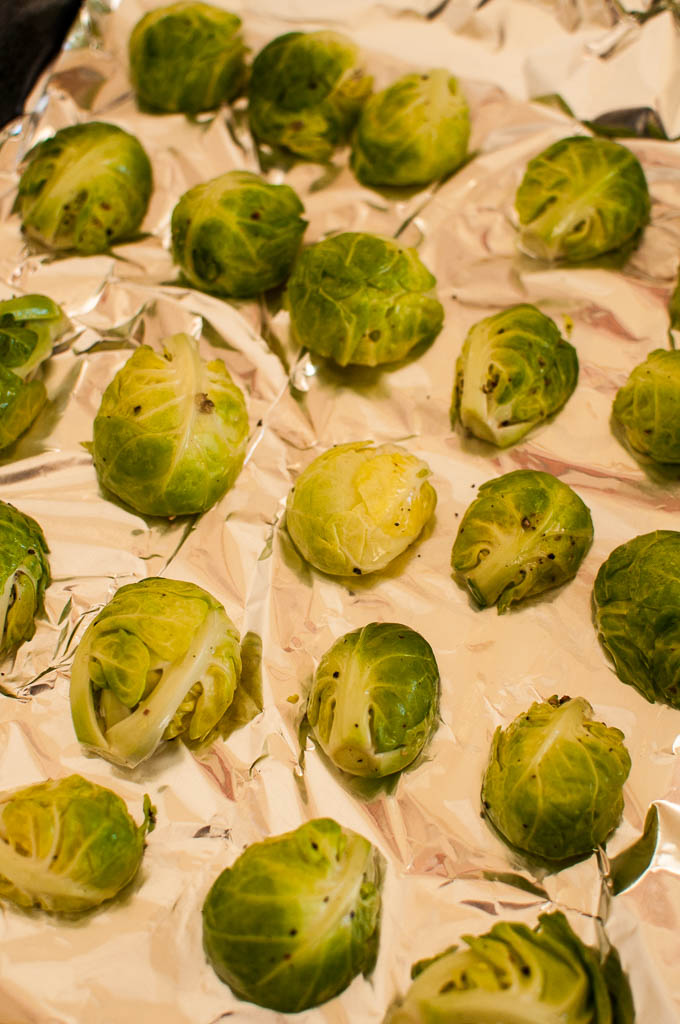 Now, roast in the oven for 30 minutes. Once they are done, allow to cool before removing or they will stick to the foil.
Place in a bowl and drizzle with Tahini dressing or savor them plain (like me).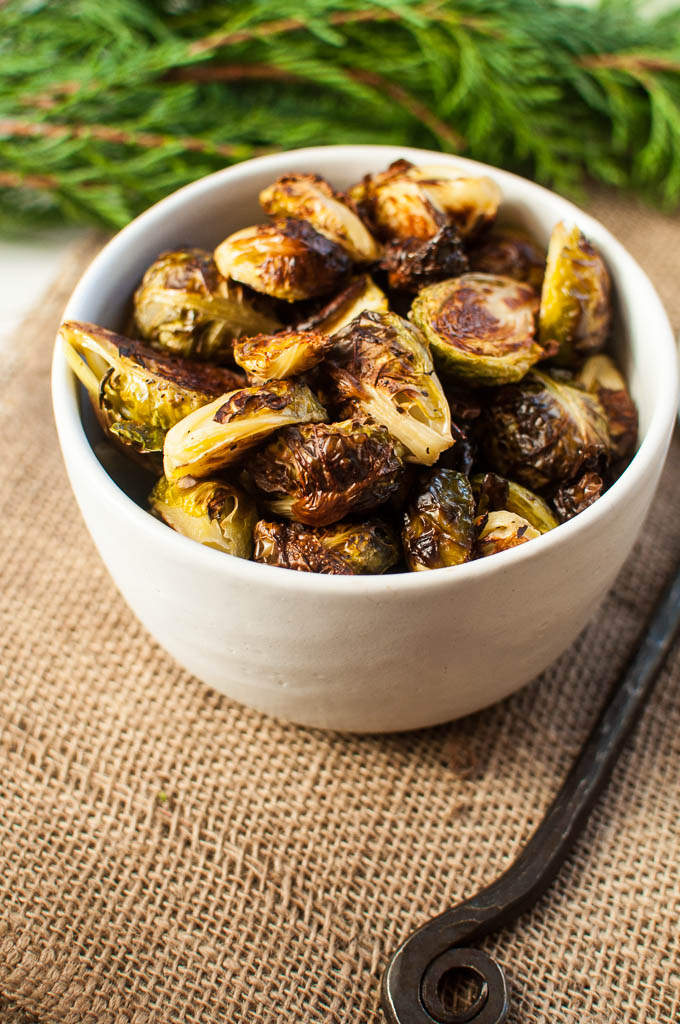 Recipe: Simple Roasted Brussels Sprouts
Ingredients: 
Brussels Sprouts (around 1 lb)
2 teaspoons olive 0il
A few grinds of salt and pepper or to taste
Directions: 
Preheat the oven to 400⁰ F and line 1 or 2 large cookie sheets with tin foil (depending on how many sprouts you have).
Wash the Brussels sprouts and cut the stems off and slice them in half lengthwise. Put into a large bowl and pat dry with paper towels (this helps them caramelize rather then steam in the oven).
Add Olive oil, salt and pepper and mix with your hands until fully coated.
Place sprouts flat side down on the cookie sheets so they don't overlap. Roast in the oven for 30 minutes (I don't turn mine).
Remove from oven and let cool before removing or they might stick to the tin foil.
Light Tahini Dressing
from Oh She Glows
Ingredients 
1/4 cup nutritional yeast
1/2 cup fresh lemon
1/4 cup Tahini
2 tablespoons olive oil
2 – 4 tablespoons water (or more to thin)
1/2 teaspoon kosher salt
garlic clove (optional)
Directions
Put all ingredients in a blender (or I use an immersion blender) and blend until smooth. Store in an airtight jar in the refrigerator for 1 week.