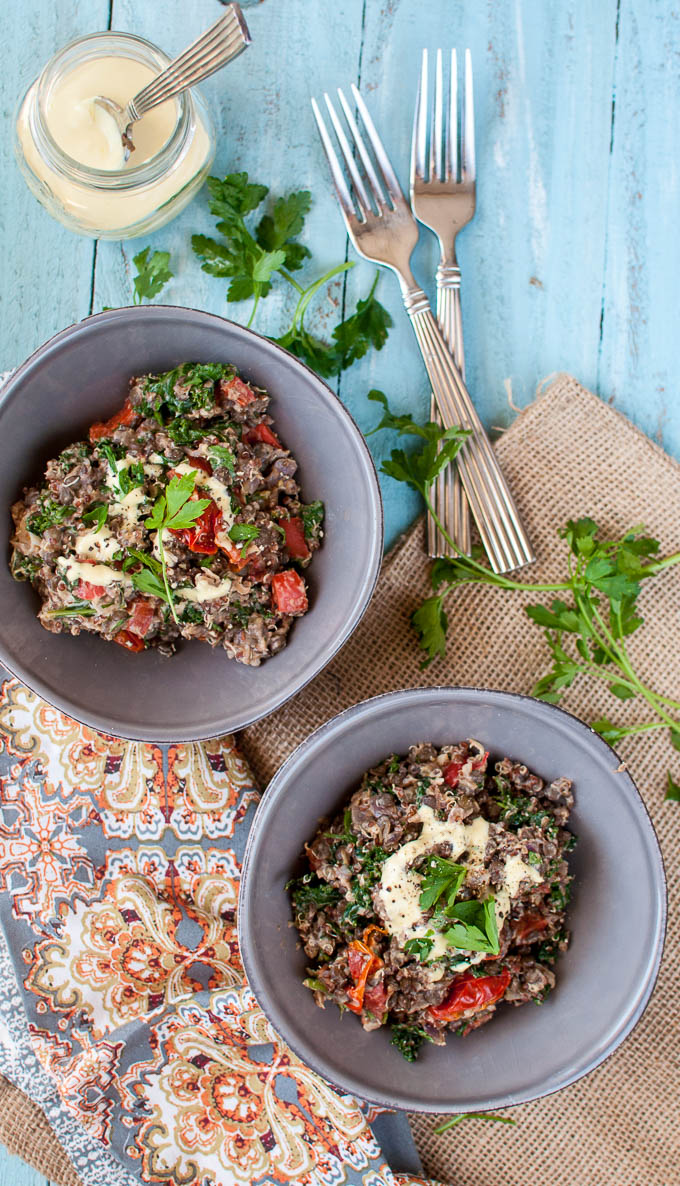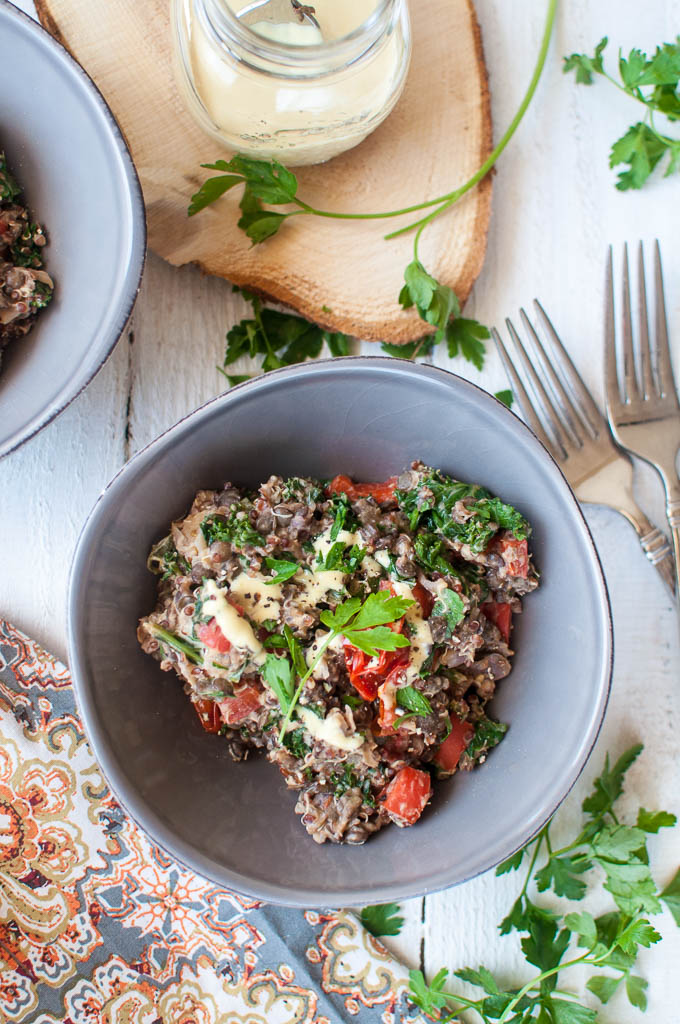 This healthy lentil quinoa protein salad was one of the first recipes I made from Oh She Glows, Angela Liddon's amazing vegan cooking blog (and still my favorite). It's got all the things I love mixed together in a mouth watering bowl of plant based protein. Lentils, grains, leafy greens, cherry tomatoes, and a tangy Tahini dressing that would make anything taste divine.
It's a cozy, warm dish that's perfect when you crave comfort food but want to keep it healthy. I like to toss it onto salads for added protein or re-heat the leftovers for a quick and nutritious lunch. But it never lasts long. Eventually, I will smarten up and double the recipe since I devour it so quickly.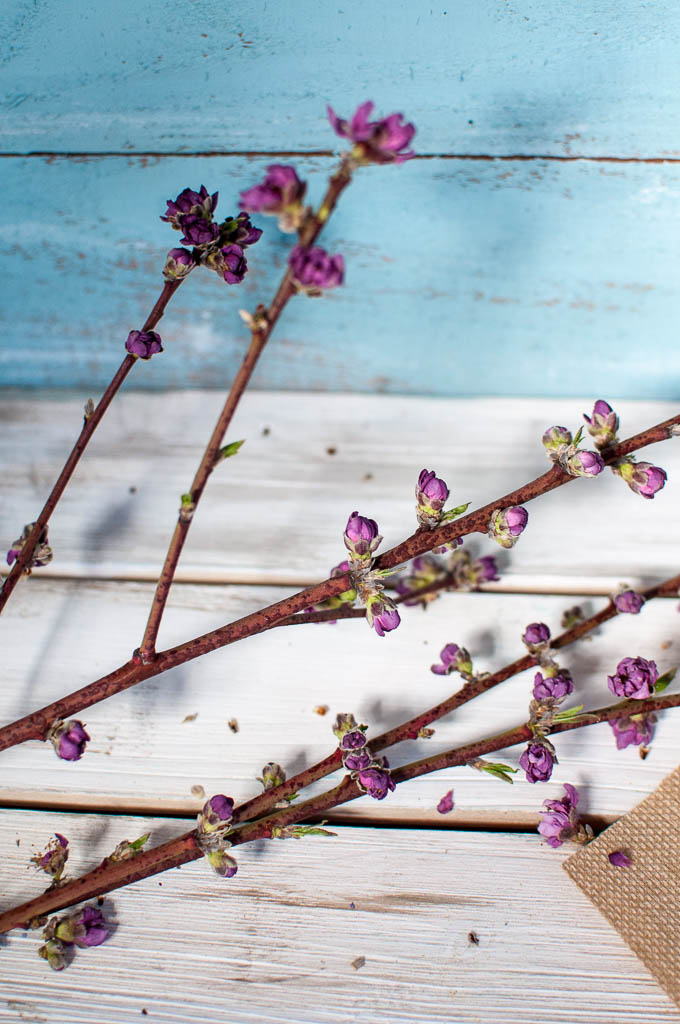 The original recipe calls for wheat berries and baby spinach but I love the fast cooking quinoa and firmer kale. However, try it with your favorite grains (brown rice, buckwheat, millet see more here) and greens (Swiss chard, spinach, dandelion greens, etc).
Angela's lighter Tahini dressing is insatiable. Fresh lemon juice and cheesy nutritional yeast lower the calories without sacrificing flavor. I appreciate this since I'm addicted to it and pour it over everything. For this recipe, the dressing infuses with the lentils and quinoa so each bite is filled with a pungent, earthy, chewy goodness.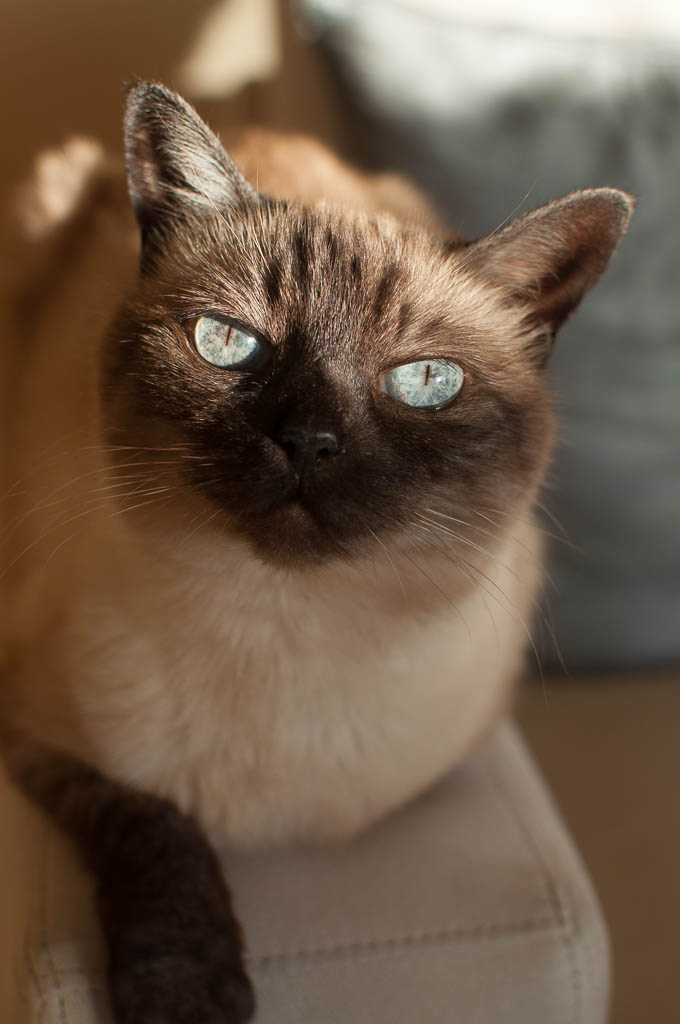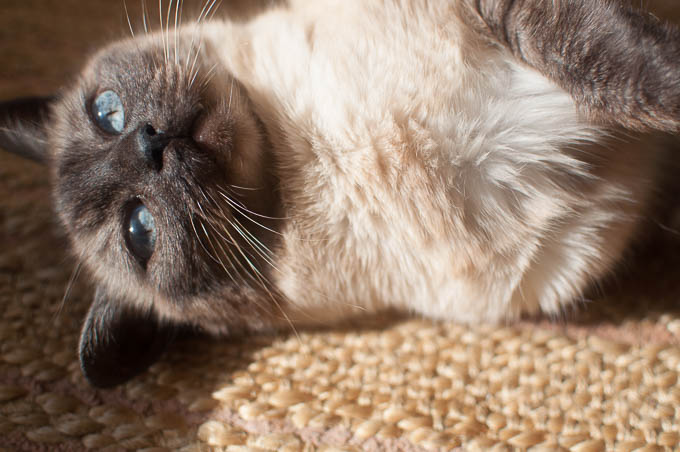 (me…after this salad)
This salad is perfect if you are craving something warm, healthy and satisfying. I love it on it's own but it makes a nice addition to a Buddha bowl with steamed greens, roasted vegetables, and sliced avocado. The lentils, quinoa and dressing can always be made in advance to save time.
Recipe: Lentil Quinoa Protein Salad with Lemon Tahini Dressing
Makes 4 -6 servings
French lentils hold their shape better than brown lentils but are harder to find so I use whatever I have on hand. The flavor is similar but the brown ones yield a more "mushy" texture. However, the Tahini dressing holds everything together so this doesn't bother me one bit.
This magical recipe comes from Oh She Glows with a few minor substitutions.
Ingredients: 
1 cup uncooked French (or brown) lentils ** see note above
1 cup uncooked quinoa
1 tablespoon olive oil
1/2 half a red onion chopped
1-2 garlic cloves minced
1 red bell pepper chopped
1 basket cherry tomatoes washed and cut in half
3 cups chopped kale (medium/small pieces)
1/2 cup chopped parsley
1 batch lemon tahini dressing (recipe below)
Fine sea salt and fresh black pepper to taste
Lightened up Lemony-Tahini Dressing 
1/2 cup fresh lemon
1/4 cup nutritional yeast
1/4 cup tahini
2-3 tablespoons extra virgin olive oil (I like adding 2)
1/2 teaspoon fine sea salt
1-2 tablespoons of water to thin
Directions: 
Rinse the quinoa well in a fine mesh strainer to remove the bitter outer coating. I leave mine to soak in water for 5 minutes or more while I prepare the lentils, then rinse.
To make the lentils: Rinse and drain the lentils. Add to a medium pot and cover with several inches of water. Put on stove top under high heat and bring to a boil.  Reduce to medium low heat and simmer uncovered for 25-35 minutes. Drain well. Lentils should be chewy but not hard. (Sometimes, I pre-soak the lentils in a bowl covered with water for an hour to reduce cooking time to about 20/25 minutes).
To make the quinoa: Bring two cups of water to a boil in a medium saucepan. When boiling, add the quinoa and a pinch of salt. Cover and reduce heat to low. Simmer for 15 minutes. After 15 minutes, remove from heat and let steam for 5 minutes before you fluff with a fork. (** See note below on cooking quinoa)
To make the dressing: Mix all ingredients with a hand blender or regular blender to combine. Add more water to thin if desired. You can also add a fresh garlic clove but I'm very sensitive to garlic so I omit this. Set aside
To make the salad: 
In a large skillet or pot, add the oil, onion, and garlic, along with a pinch of salt. Stir. Sauté over medium heat for 3 to 5 minutes, until the onion softens.
Stir in the chopped red pepper and tomato and sauté for another 7 to 8 minutes.
Add the kale, quinoa and lentils, and stir to combine. Sauté until the kale has softened (5 min or so) Remove the pot from the heat.
Stir in all of the Lemon-Tahini Dressing, and fresh parsley. Season with salt and pepper to taste.
***Cooking Quinoa: I used to have trouble cooking quinoa. The water would absorb too quickly and the small grains stuck to the pan or it came out too watery, mushy and soggy. So, I started soaking the quinoa for 5 minutes before cooking it to remove the outer layer (which can be bitter or soapy tasting). I also allow the quinoa to "steam" for 5 minutes once I've removed it from the stove. Since stove temperatures vary, check the quinoa after 11  minutes or so to keep from burning.
Here is alternative way to cook quinoa from Cookie & Kate. And for a really comprehensive article on quinoa go to cookingchew.com.