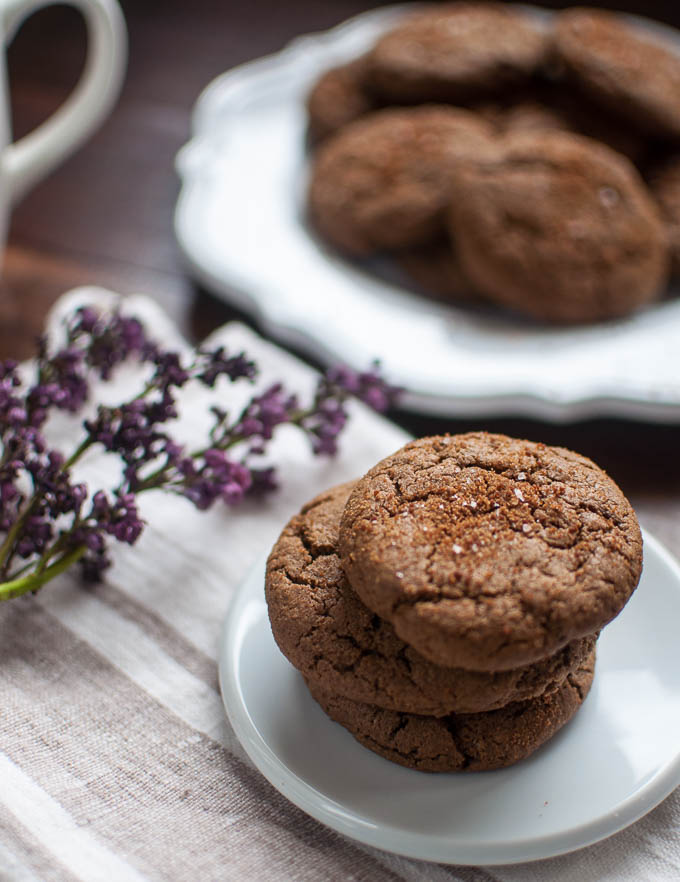 With Angela Liddon's help, I have found my inner domestic side. I was NOT a baker. I didn't trust myself to bake well and lacked the basic equipment and fancy mixers needed. I heard women talk about how they "LAHVED" to bake and were impressed by the gorgeous indulgences they produced, but the joy of baking was lost on me.
Part of it was my attitude. I grew up with a single mom in the heart of New York City. Her liberal, career woman lifestyle didn't include baking. The mere idea of baking implied a domesticity she couldn't relate to. The message I received was that "independent" women don't bake.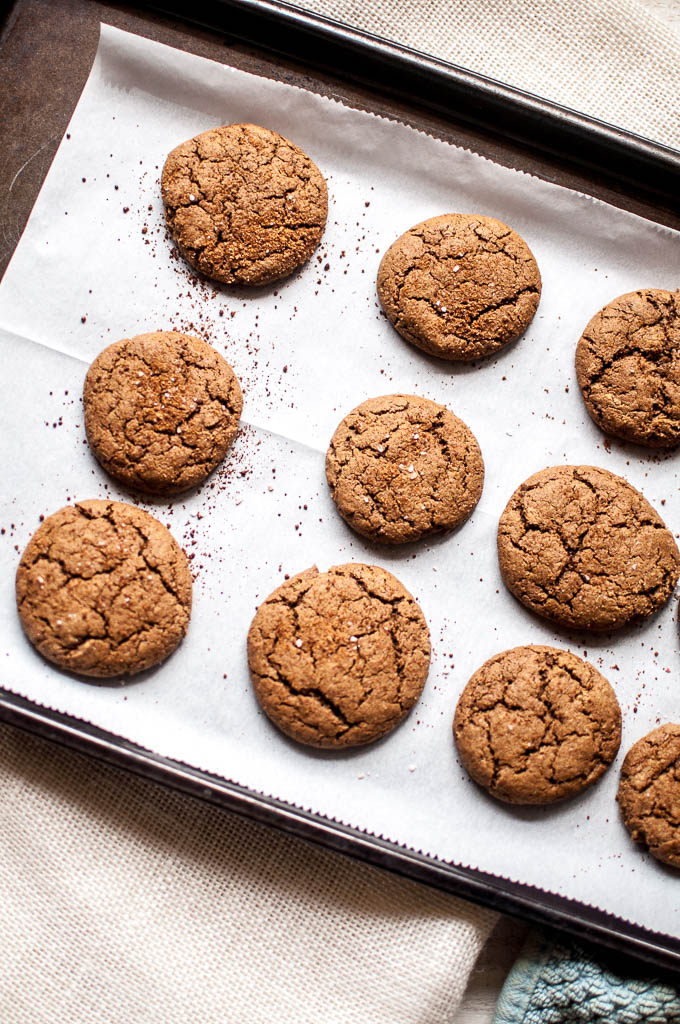 With a lack of experience and a negative bias, I was intimated to try my hand at baking.  It's a different kind of cooking that felt foreign to me. Unlike salads, soups and stews you can't, "shoot from the hip" with a tray of cupcakes.
But the idea of vegan baking intrigued me. I was attracted to the healthier ingredients such as ground flax, spelt flour, psyllium husk and the whole non-dairy aspect.  I got brave and tried these vegan chocolate chip cookies. They were a hit! I served them to whomever I could and never got a sour face about them being vegan.
By that time,  Angela Liddon of  Oh She Glows  expanded my horizons. Her relaxed approach to vegan desserts and mouthwatering photos built my confidence. I began experimenting with a few desserts and to my pleasant (and unsuspecting) surprise, found that I really enjoyed the process. Like baking tapped into a nurturing part of me embedded deep inside my DNA. I love how it feels to pull a tray of goodies fresh from the oven. I realized that baking didn't make me feel less independent at all, but helped me embrace my feminine side.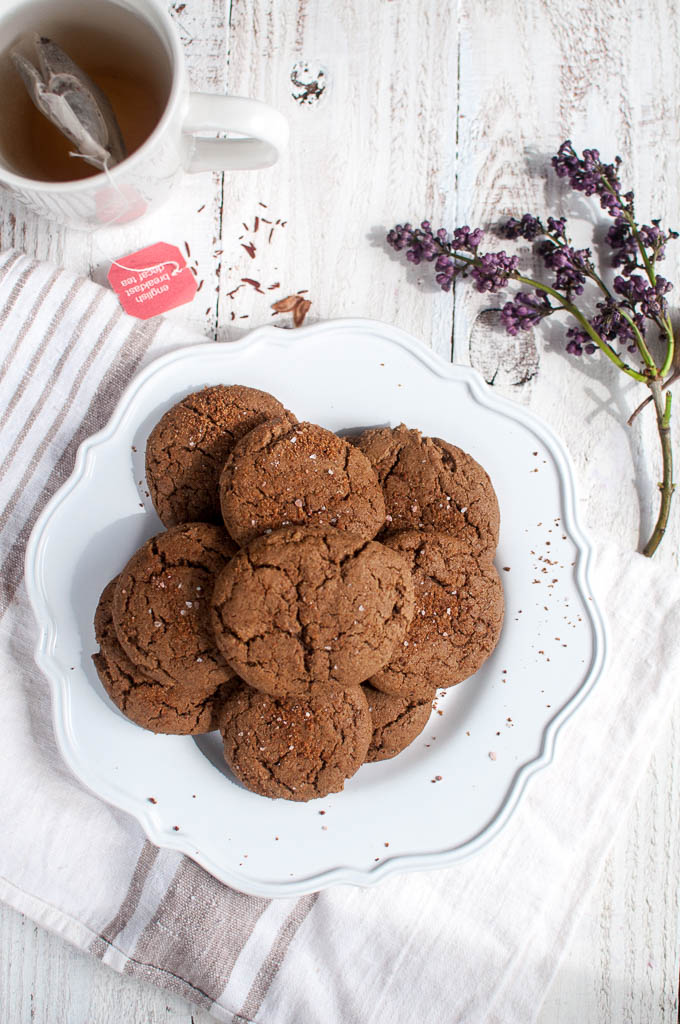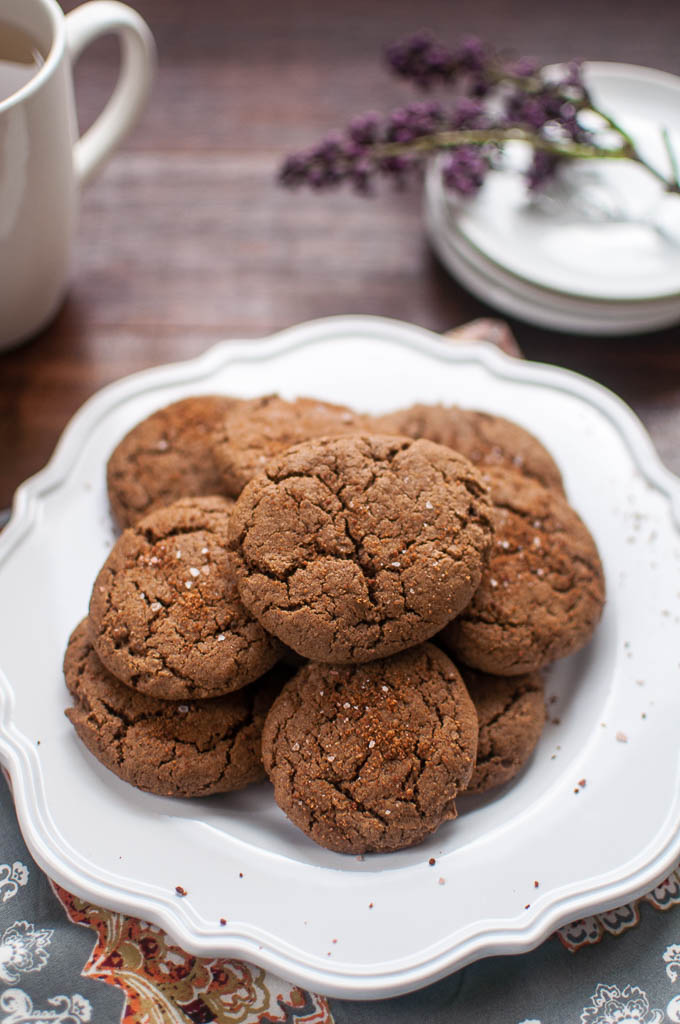 I don't bake all the time since I prefer not keeping a lot of sugary temptations in the house. But every now and again, I want to bake something fresh and delicious.  These iron-rich molasses cookies are perfect for Fall. They are pillowy soft with a snappy taste of ginger.
Recipe: Chewy Ginger Molasses Cookies (Vegan) 
Makes about 7-9 cookies
Lightly adapted from Angela Liddon's Chewy Molasses Spelt Cookies.
Ingredients:
1 tablespoon ground flax mixed with 2 tablespoons warm water

1/4 cup coconut oil (melted but do this first so it's not very hot) 

1/4 cup coconut sugar or sugar in the raw 

2 tablespoons blackstrap molasses

2 tablespoons pure maple syrup

1/2 teaspoon pure vanilla extract

1 teaspoon ground ginger

1/2 teaspoon ground cinnamon

1/2 teaspoon baking soda

1/4 teaspoon fine grain sea salt

1/4 teaspoon ground cloves

1 & 1/4 cups spelt flour

2-3 tablespoons raw or coconut sugar, for rolling (optional) – I just sprinkle some on top. 
Directions: 
Preheat the oven to 350 F and line a baking/cookie sheet with parchment paper. Melt the coconut oil and set aside to cool. Make the flax egg by mixing 1 tablespoon of ground flax in a mug with 2 tablespoons of warm water. Set aside to gel.
In a large bowl, beat together the cooled coconut oil, sugar, molasses, syrup, vanilla, and flax mixture until it is smooth and combined.
In the same bowl, beat in each of the dry ingredients one-by one (ginger, cinnamon, baking soda, salt, cloves, and flour) until just combined. Do not overmix.
Grab a teaspoon or so of dough and roll it into small balls and place on cookie sheet about 2 inches apart. Gently press each cookie to flatten the tops so they are about 2 inches thick. Sprinkle with raw sugar (or sugar of choice).
Bake cookies for  10/11 minutes. Cool on the pan for 5 minutes before transferring to a cooling rack for another 10-15 minutes. Enjoy!