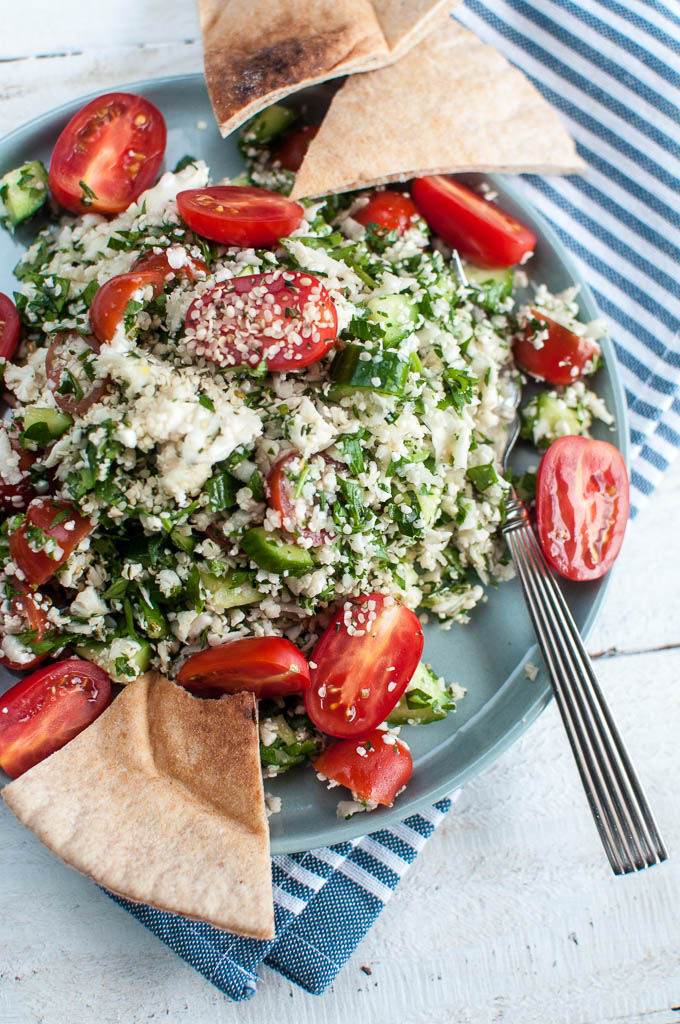 As it turns out, cauliflower isn't always the vegetable on people's minds. In fact, this humble superfood often goes completely unnoticed. Seriously, when was the last time you ate cauliflower? If you can't recall, you are not alone. It's easy to overlook this white Brassica but it ranks among the top 20 foods according to the Aggregate Nutrient Density Index score (source). I am certain this cauliflower detox salad will surprise you. It's fresh, tangy and delicious, you'll hardly notice that you're eating cauliflower!!
Cauliflower Fights Inflammation
I turned to cauliflower because of a niggling hip issue from running but you don't have to be an athlete to suffer from inflammation. In fact, "inflammation is at the heart of nearly all chronic diseases common today" (source). Cauliflower, according to Dr. Axe, "is rich in antioxidants and anti-inflammatory compounds which lower oxidative stress and the presence of free-radicals in our body….. a one-cup serving of cauliflower contains at least 73% or more of the recommended daily value of vitamin C, helping to reduce inflammation, boost immunity and keep the body free of harmful bacteria, infections, and common colds" (source).
But, there is more….


Cauliflower is Best Eaten Raw
Did you know that eating cauliflower raw gives you the best chance of assimilating it's potent benefits? Yes, this boron rich super vege:  fights cancer, reduces inflammation,  lowers heart disease, supports teeth, bones and skin, boosts brain health, detoxifies the body, and improves digestion, etc. (source). AND unlike other cruciferous veges like broccoli, kale, Brussels sprouts and cabbage, raw cauliflower is easy to digest.


I work my body hard, so I love eating "healthy" foods that nurture and support it's healing and recovery. But I wonder where we got the idea that "healthy" means lackluster or tasteless. This myth couldn't be further from the truth. I crave this crunchy, tangy summery salad and feel good eating it!
Grating the cauliflower works well here. It yields a thicker rice-like texture that absorbs the vinaigrette dressing so each bite is filled with tangy flavor. Then I add hydrating foods like cucumbers, grape tomatoes, cilantro (another great detoxifying agent), parsley (calcium rich), and hemp seeds (protein) before tossing it with a bright vinaigrette (flax oil is nice here).
Use this recipe as a guide and get creative. Add vegetables that appeal to you like carrots, celery, peppers, lettuce, or purple cabbage. Serve with avocado, pita or these delicious seed crackers.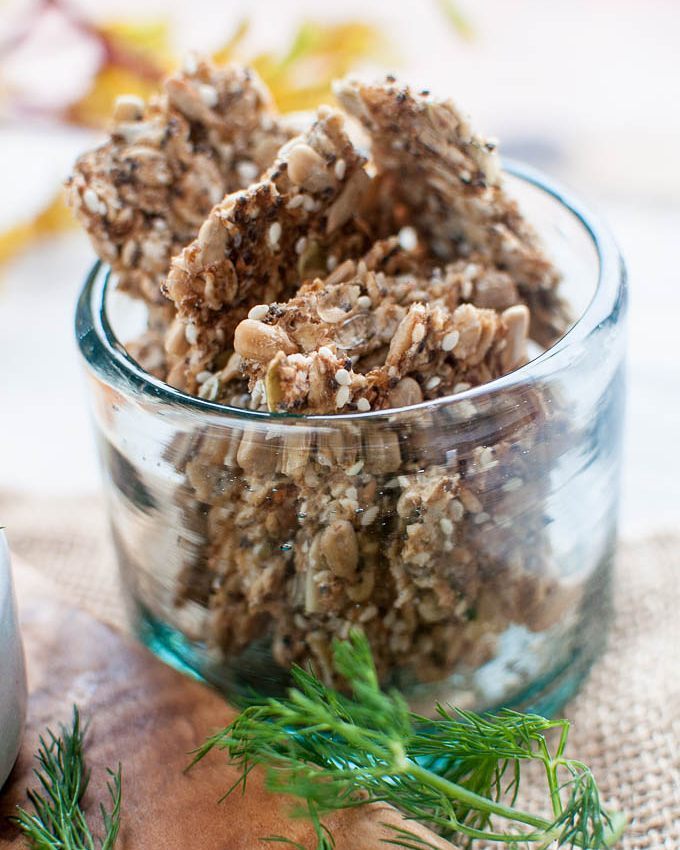 Recipe: Raw Cauliflower Detox Salad
This recipe is inspired by Detox Tabbouleh from Oh She Glows 
Makes 1 large bowl
Store in a sealed container in the refrigerator for 3-4 days.
Ingredients 
1 head cauliflower grated with a box grater
5 Persian cucumbers cubed
1 box (or more) of grape tomatoes sliced in half
1 bunch organic parsley chopped
1 small bunch of organic cilantro chopped
2-4 Tablespoons hulled hemp seeds
For the dressing
1/3 cup champagne and rice wine vinegar (I mix these together)
2 Tablespoons extra virgin olive oil (or flax oil)
2 Tablespoons Bragg's Liquid Aminos
1 teaspoon pure maple syrup
1/4 teaspoon fine grain sea salt
Directions
Wash the cauliflower and remove the stem and large leaves. Cut into quarters (it's ok if pieces fall off). In a large bowl, grate the cauliflower with a box grater (I find that grating it directly into the bowl keeps it from being too messy). Now prepare and add the cucumbers, tomatoes, parsley, cilantro, and hemp seeds.
To make the dressing, pour all ingredients into a bowl or measuring cup and whisk until blended. Now toss into the salad and mix well.
Taste, and adjust as needed.
Notes: Seaweed helps amplify the detoxification benefits of cauliflower – so adding chopped nori is a great option.
Below: A variation of cauliflower detox salad using shredded purple cabbage, cilantro, cherry tomatoes, hemp seeds, and flax oil vinaigrette.