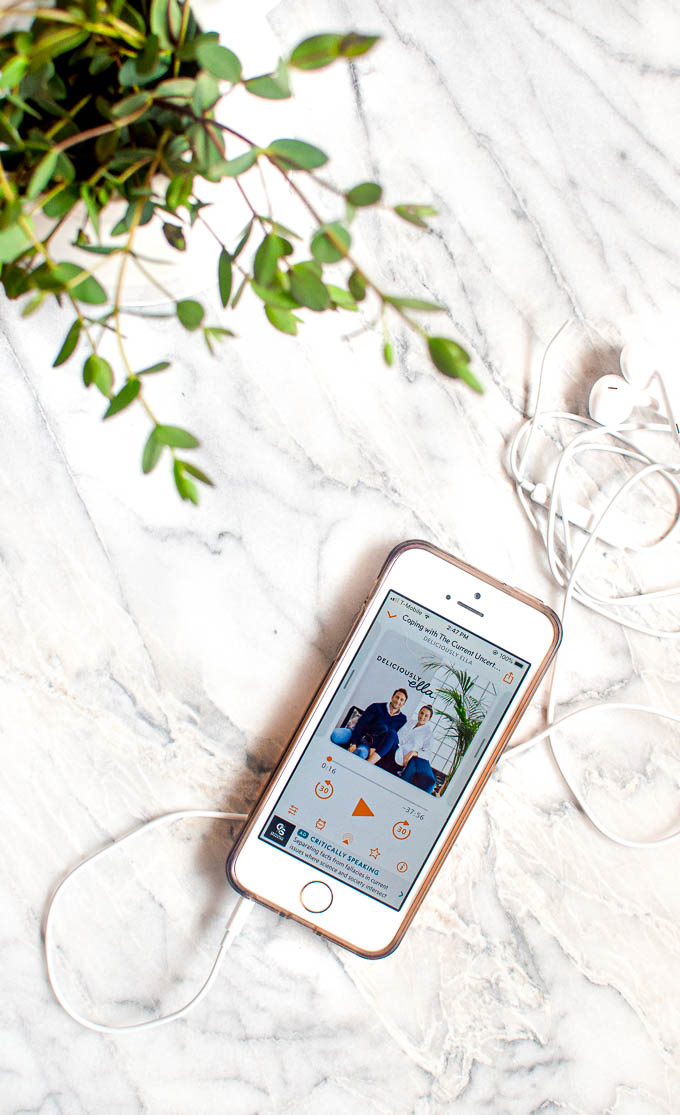 It's been over 3 weeks since the Covid-19 shelter in place restrictions were announced in California. Our routines were uprooted overnight as we face a new uncertainty. Many are anxious and scared.  Rather than focusing on fear we could use this time to go deeper. For example, meditate, keep a journal, stretch, read, cook, spend time with family and listen to podcasts.  I'm using these 5 exceptional podcasts to get through this time.
I listen when I walk, work, clean, cook or relax before bed. Some stimulate thought and growth while others are like sitting around a fire listening to a master storyteller. Each episode is a positive distraction that leaves me feeling calm and peaceful during this stressful time.
5 Exceptional Podcasts to Help you Through the Corona Virus Pandemic
I hope you enjoy these podcasts as much as I do.  If there is one you love, please add it to the comments. I love a good recommendation!! Stay strong and healthy!