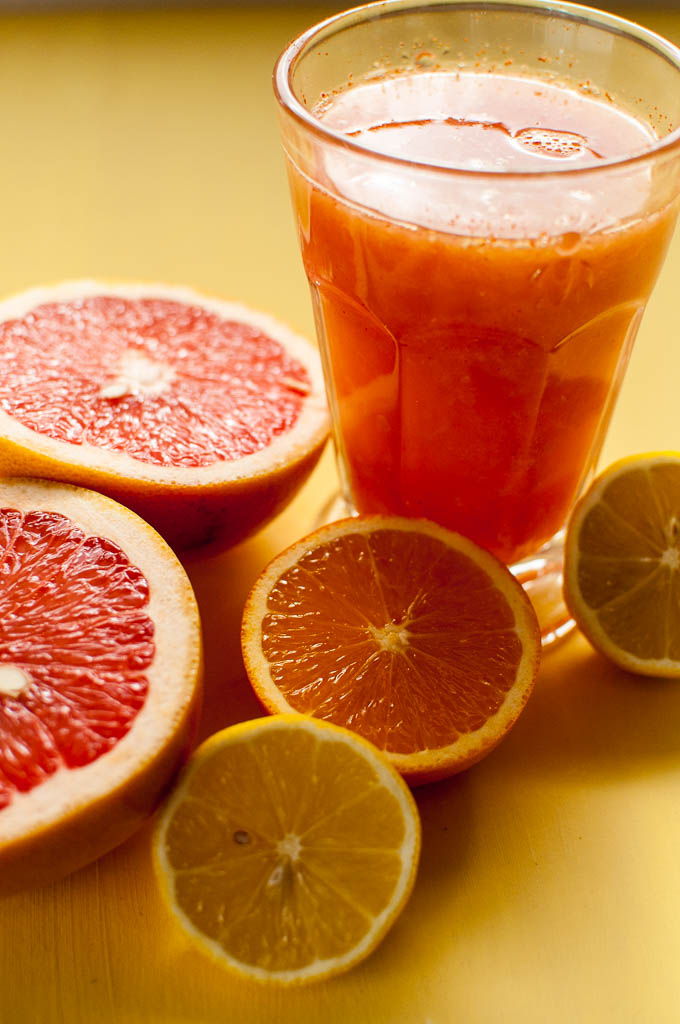 I am loving this Vitamin C blast. It is tasty, refreshing and so simple to make. This fresh juice is great after a workout or if are feeling dehydrated, run down, or just need a lift. No need to plug in a fancy juicer either. Just cut and squeeze fresh fruit with a manual juicer.  The combination of grapefruit, oranges, and lemons gives the juice a complexity that none of these fruits have when pressed on their own. The heat of Cayenne is a warming spice that is said to support cardiovascular health, suppress appetite, and relieve congestion.
Grapefruits pack a punch of Vitamin C (64%) and Vitamin A (28%). Oranges have more Vitamin C (85%) but also more sugar. Lemons have 51% Vitamin C and are great for cleaning and cleansing.  The trio or citrus along with a dash of Cayenne pepper is refreshing and bursting with vitality. I love how quickly I can make this too – no fuss. Enjoy this full strength or omit the Cayenne and dilute it with water in your favorite water bottle.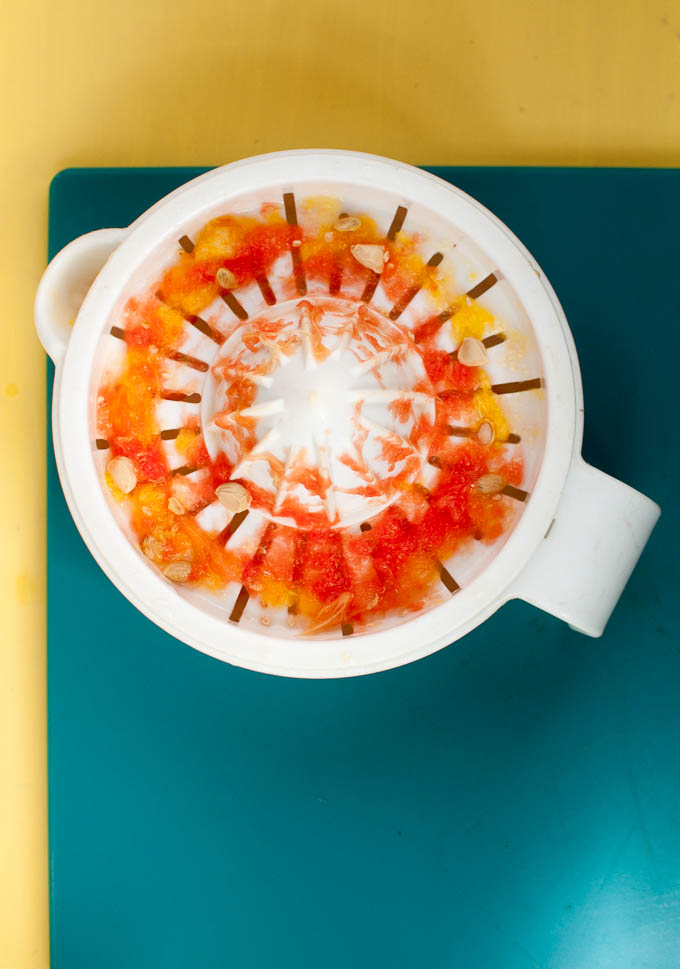 Spicy Citrus Blast
Makes 1 glass
Ingredients: 
1 medium grapefruit
2 small juicing oranges
2 small or 1 medium/large lemon
Dash of Cayenne (start with a little and taste and more for extra heat)
Directions: 
Juice all the fruit with a hand juicer or juicer of choice. Sprinkle with Cayenne and stir to blend.