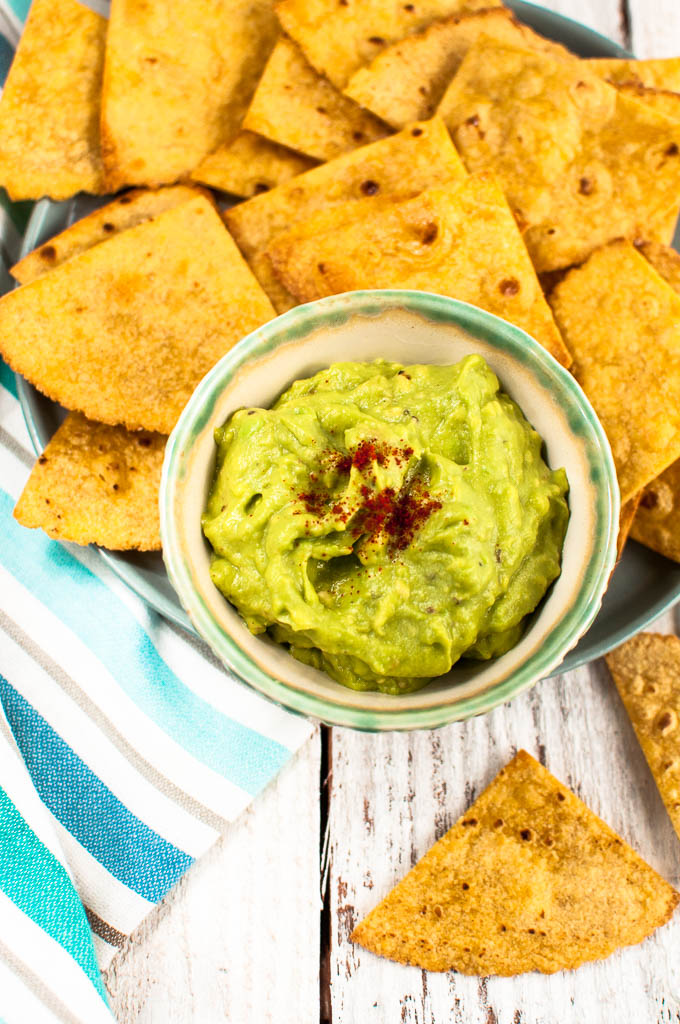 When my good friend Melanie Boyer, a talented yoga and Pilates instructor moved to Punta Mita (Puerta Vallarta), I was lucky enough to be invited to stay with her. I had an amazing time and learned a lot about living in Mexico. I tasted my first Michelada (without Clamato juice), a refreshing glass of icy cold beer poured over a generous layer of fresh lime in a salt-rimmed glass. I also had THE BEST creamy guacamole I'd ever tasted.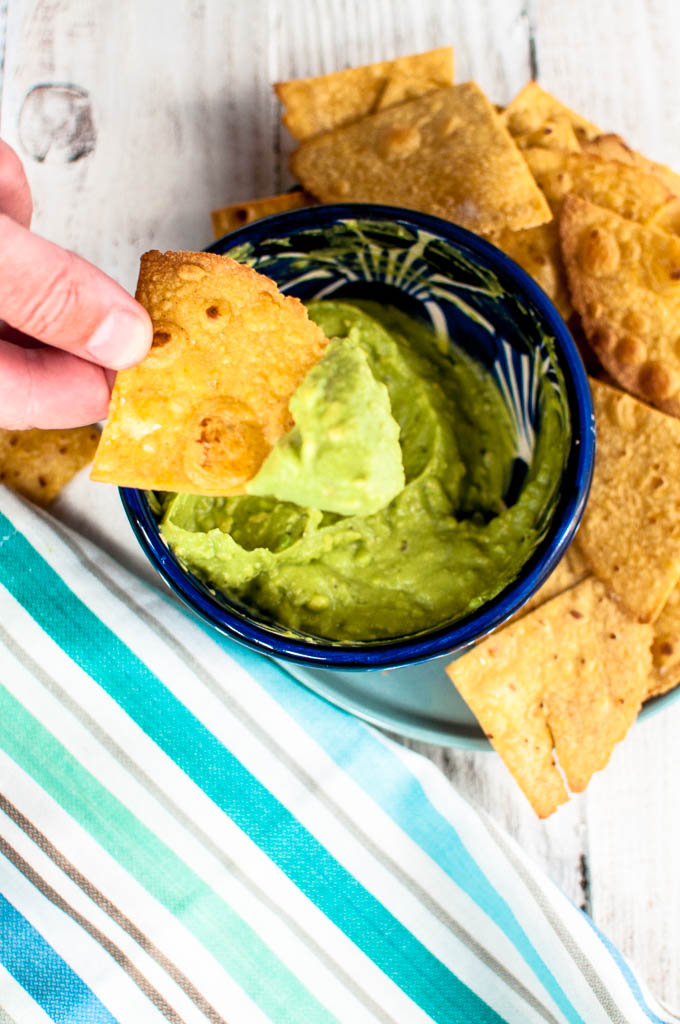 Melanie was a good cook but this smooth and creamy guacamole was life changing.  She adopted this recipe from her boyfriend (now husband), Marco Alvarez, a cosmopolitan artist from Mexico city who paints beautifully (I'm a fan of his work) and knows guacamole. They were cute together but I truly wonder if he won her over with this amazing approach to guac.
The recipe only requires 3 ingredients but there are 2 keys to making it taste incredible:
Use good salt (like Pink Himalyan Salt or good quality Sal de Mar).
Use a spoon to thoroughly mash the avocado until it's smooth and creamy. This takes patience and elbow grease but mashing up the avocado until there are no lumps left, brings out it's creaminess and fullness (it's also a great arm workout).
A note about avocados: In my personal experience, the avocados in Mexico are creamier and more flavorful than the ones I get here in the US. I believe this is because they are chilled or frozen for transportation which alters their texture.  Also, avocados in Mexico are less expensive so I don't feel guilty about cutting out brown spots or throwing out bad ones.
How to Remove the Avocado Pit 
Cut avocado in half from top to bottom.
Hold the pit half in your hand and lightly strike the pit with a sharp knife (aim to embed the knife into the pit so it grabs).
Twist the knife and the pit should pop out easily.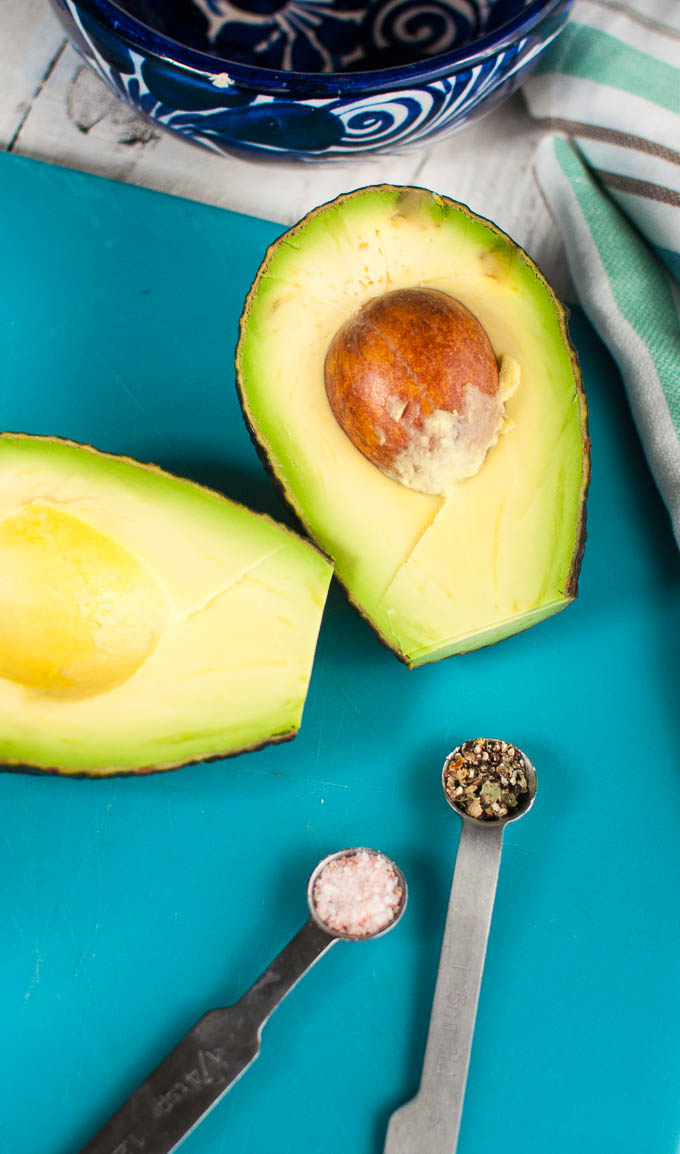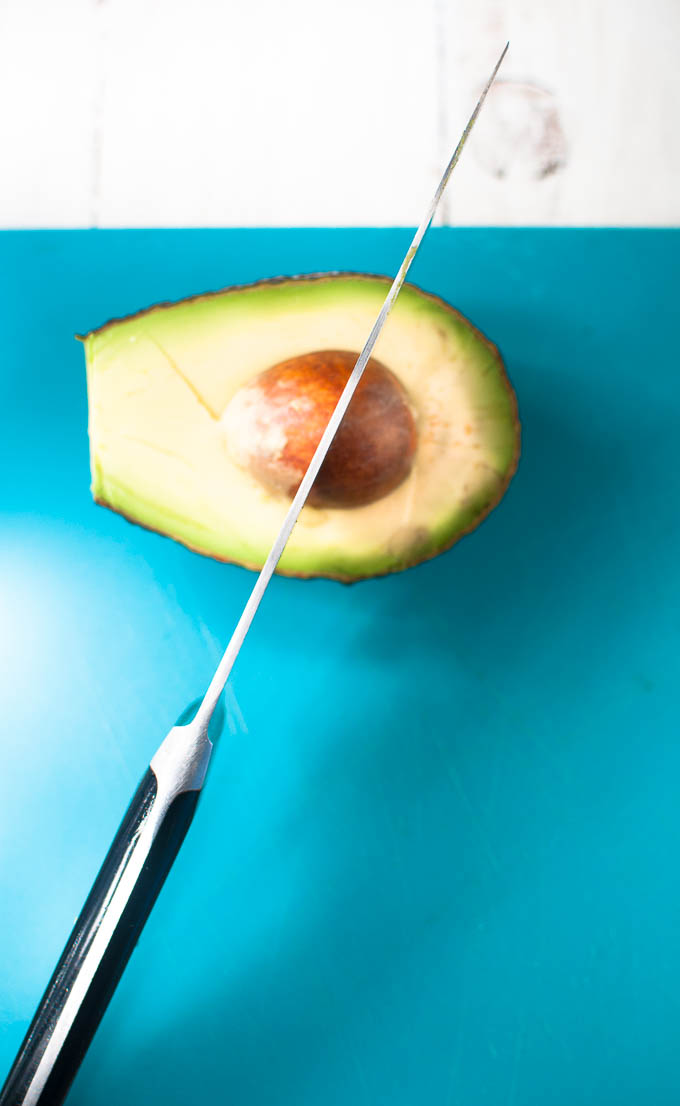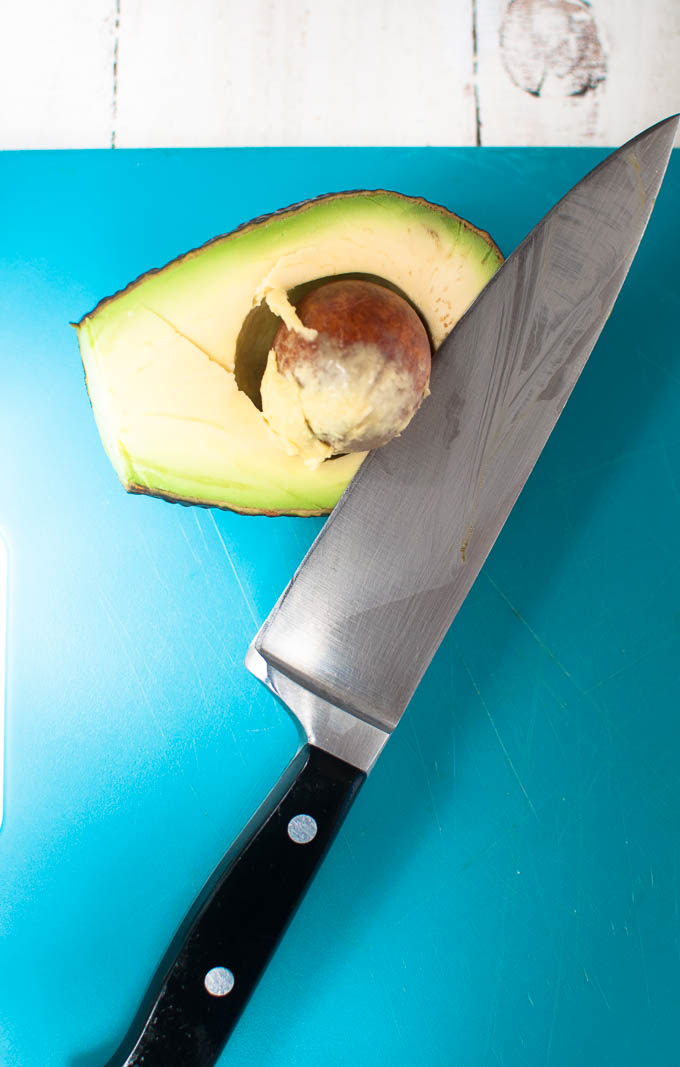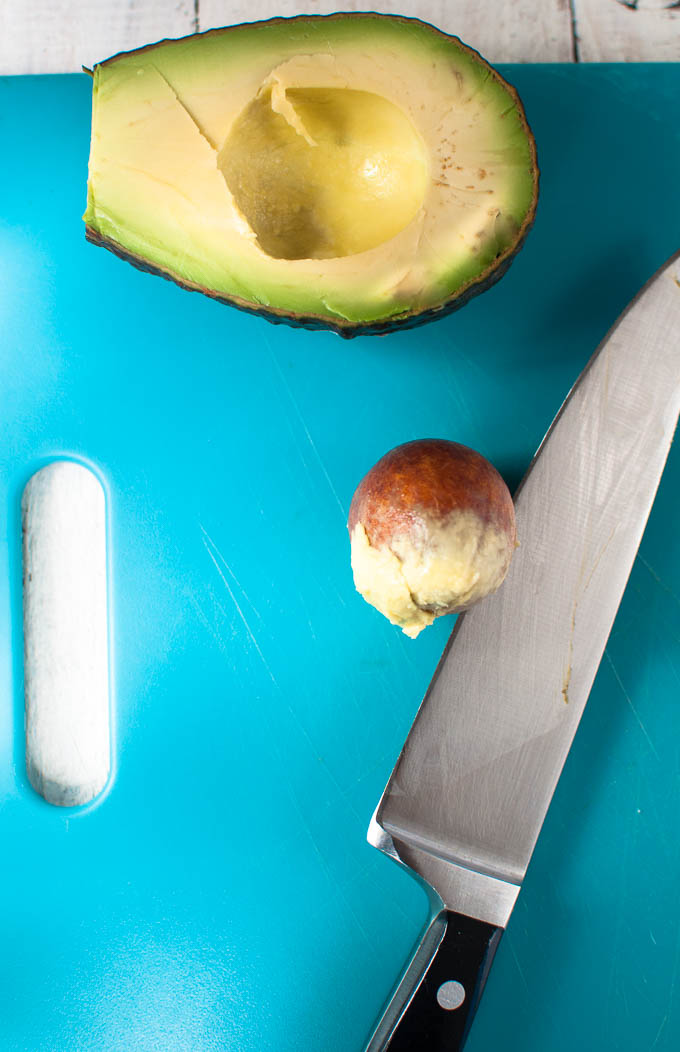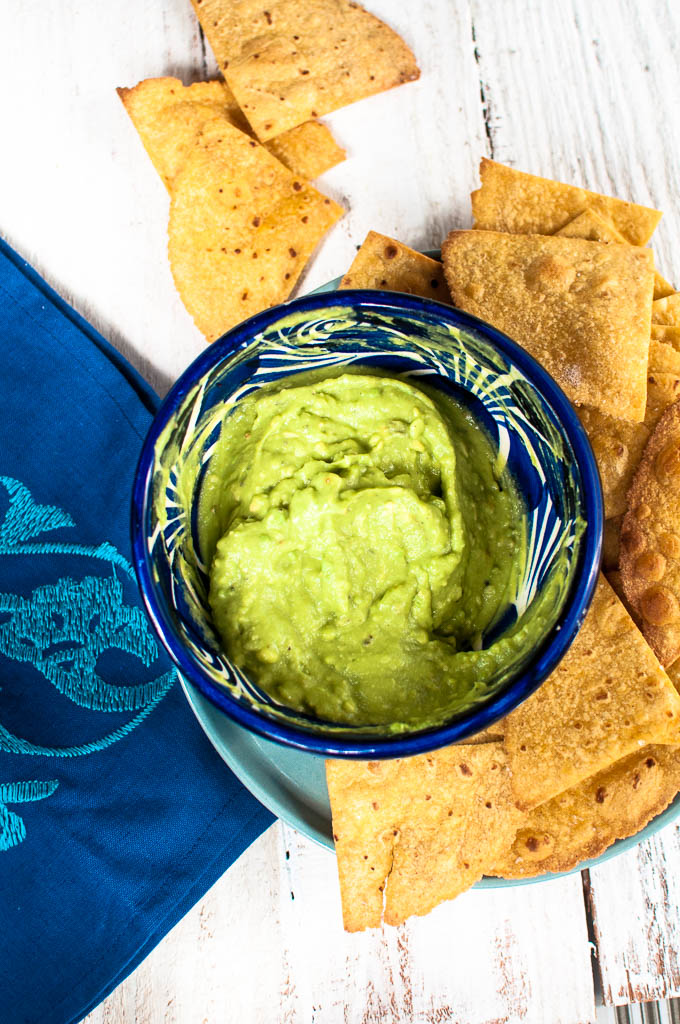 Recipe: Smooth and Creamy Guacamole
Makes 1 medium size bowl
The best avocados are ones that yield a little when squeezed. If they are too soft or too firm, they lack the "perfect" consistency. However, for this recipe, avocados on the softer side are better than firm ones.
Ingredients:
1-2 medium/large ripe (but not mushy) avocados
Approximately 1/4 teaspoon good quality salt (I used Himalayan Sea Salt)
Approximately 1/4 teaspoon freshly ground black pepper
Directions: 
Cut your avocados in half and remove the pit (see photos above). Trim out brown spots. Scrape avocado meat into into a medium size bowl. With a spoon mix and mash the avocado against the sides of the bowl. Mash out any lumps by using the back of the spoon. This can take a good 6-10 minutes depending on the avocado. Mix until creamy and smooth.
When there are few lumps and chunks left, add in the salt and pepper. Start with a bit of each and then add more until the flavor pops (I'm pretty heavy handed). The measurements are approximations since avocados vary in size. Adjust salt and pepper as needed. If the mixture is dry, try squeezing in half a fresh lime.
Serve:
For a healthier option, ditch the chips and serve this with cut fresh vegetables such as red peppers, carrots, and jicama. It is also amazing on toast.
I'm working on a consistent recipe for baked tortilla chips but currently my attempts have been inconsistent. Some batches turn out well while others are chewy and hard. I'll post it when I get a good one.