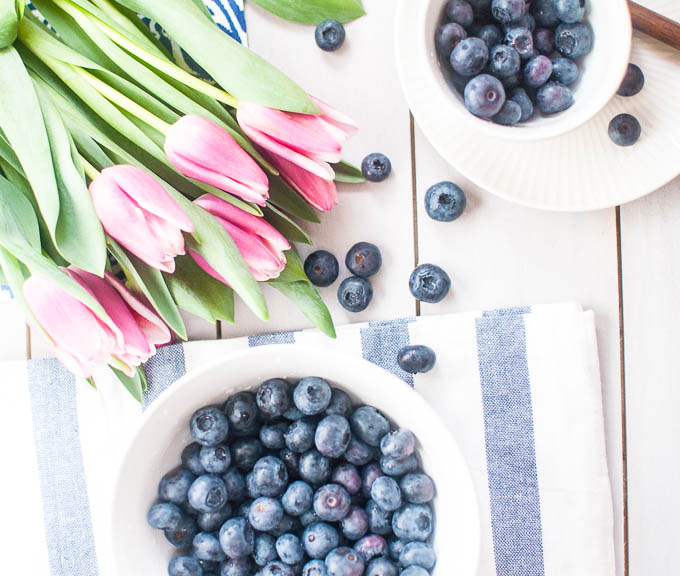 Sometimes I buy berries with the grand idea of freezing them so I can add them to smoothies, muffins or a dessert crisp. But then I see how exquisite they and want to eat them completely raw and untouched.
Berries have always been a special treat.  When I was growing up they represented summer and sunshine. Raspberries looked like jewels and I wanted them so badly that I "saved" them for a special occasion.
I still consider berries an "indulgence" (a healthy one) but now there is no saving involved. They are (often) rinsed and eaten straight from the colander as I put away my groceries.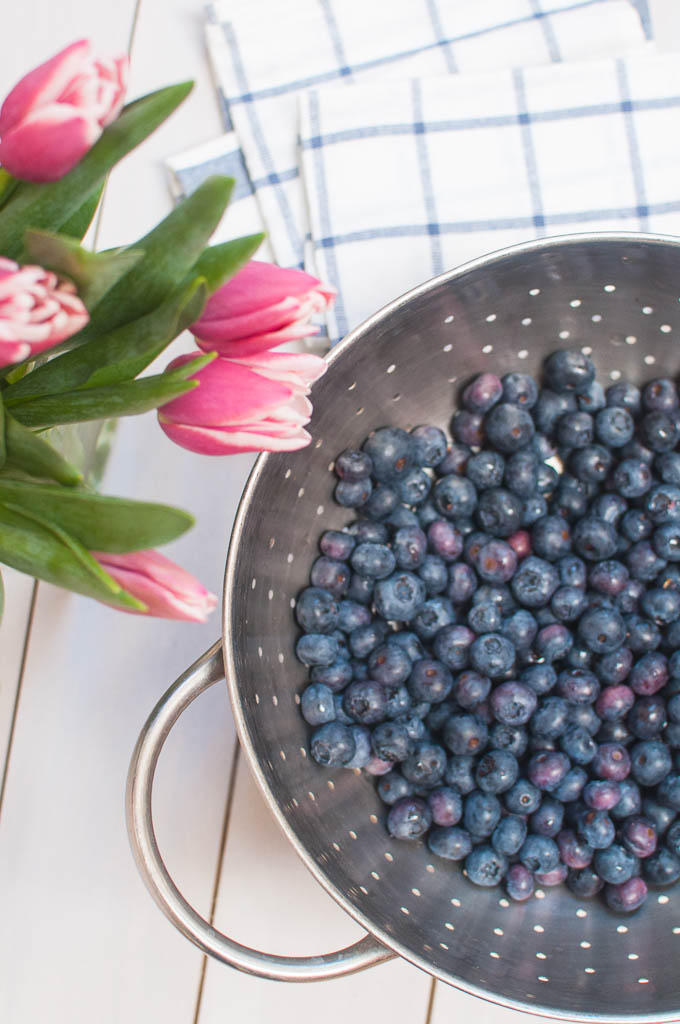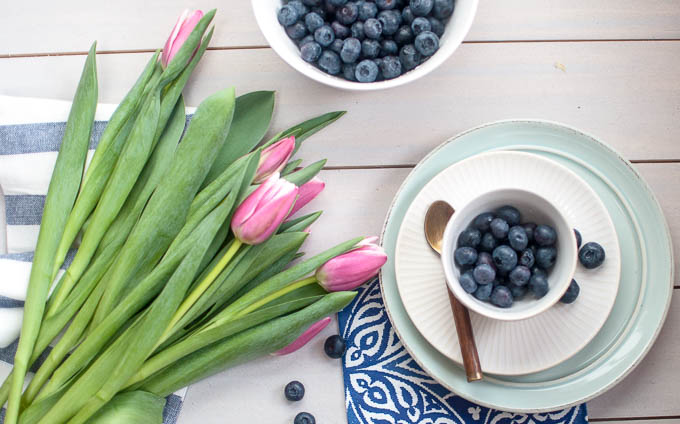 Blueberries contain a the highest amount of anti-oxidants of all fruit and have less then 100 calories per cup. This means they are wonderful to snack on or have for dessert.
When I am disciplined enough to save them for breakfast, I top these beauties with organic golden ground flax seeds, my favorite seed mix (raw pumpkin, sunflower and chia seeds) and a sprinkle of walnuts. I could eat this bowl of raw deliciousness every day – it's so good.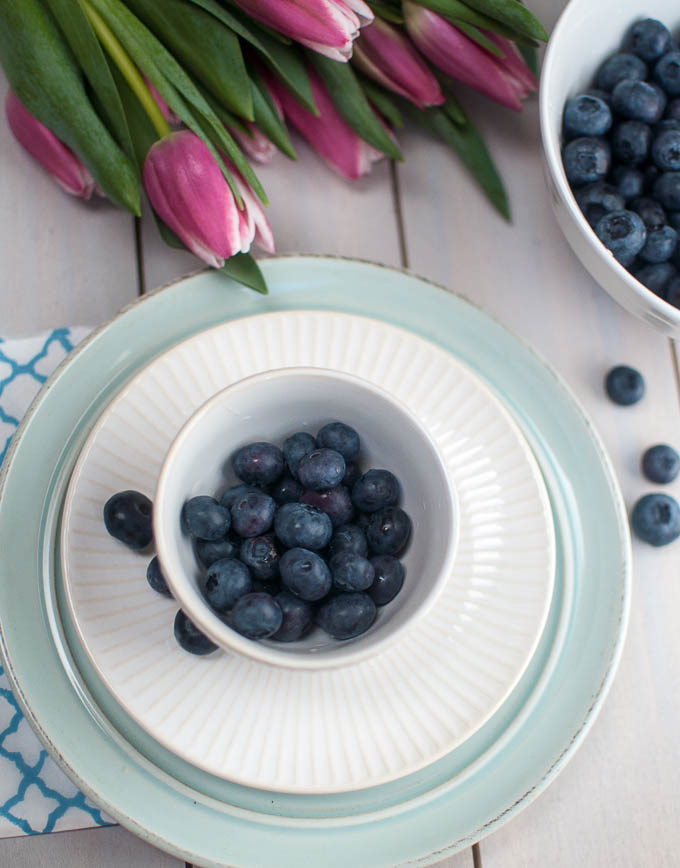 Enjoy these raw gems, they are so good for you.