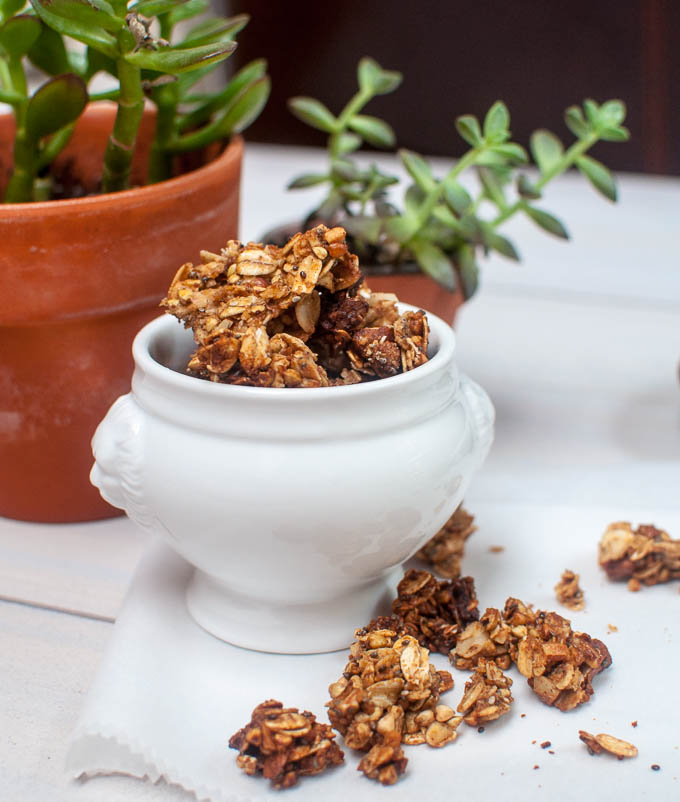 I've always loved cereal and prided myself on eating the "healthy stuff" like Cheerios and Frosted Mini Wheats (the frosting was the bomb). As I got older, I tried to make healthier choices – or so I thought. I started reading labels more closely and was horrified to learn that my favorite "health cereals were really just sugar in a box!!!!  Cereal is marketed as being a healthy breakfast option when in reality it's a highly processed food that contains large amounts of sugar. This Granolicious granola is a better substitute. It still has some sugar in it, but that's not the main ingredient.
Is Granola Healthy? 
After my cereal awakening, I wanted to make my own granola. Granola is another "healthy" food that often contains high quantities of syrups, sugars and oils (check the ingredients of this seemingly healthy granola at Trader Joes where syrup is the 3rd ingredient). Once you make your own, there is no going back. I was hooked on this low sugar, low oil version.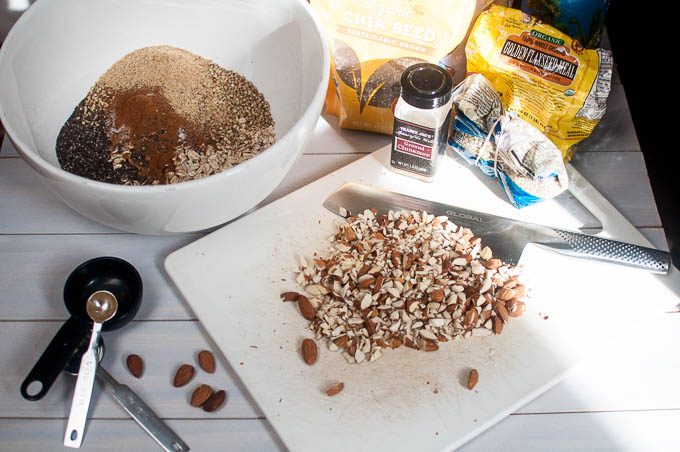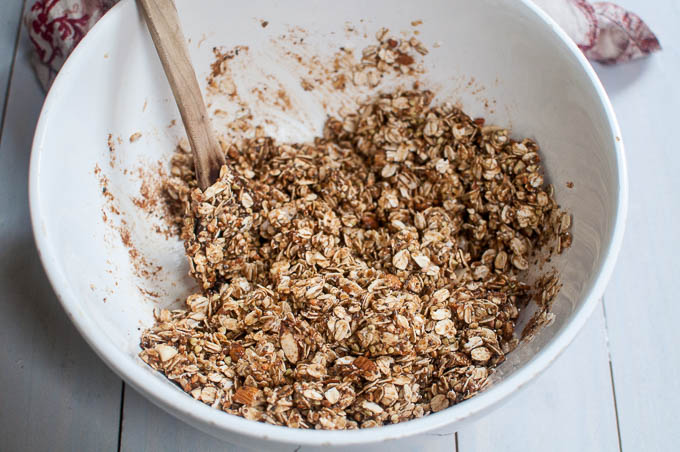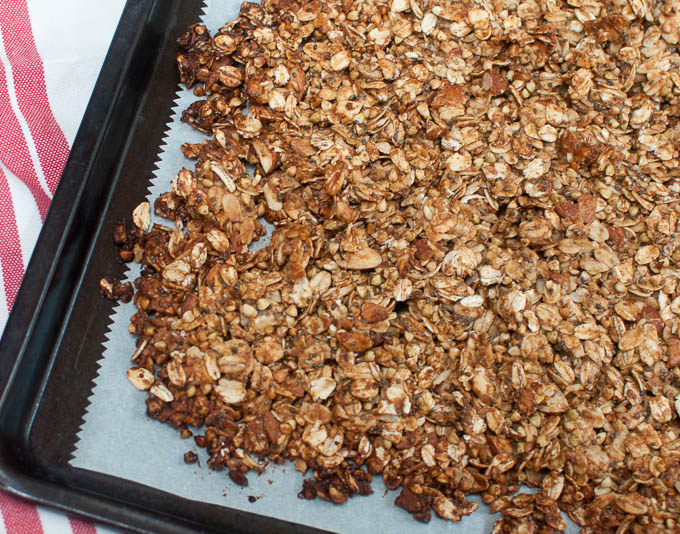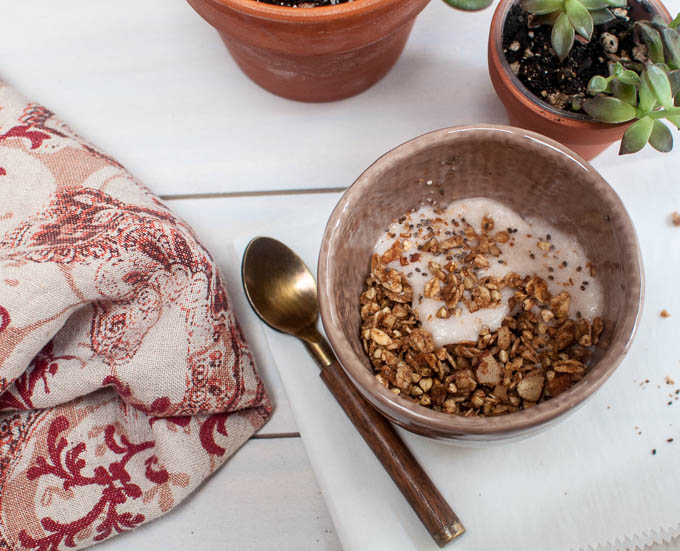 Using Whole Grains in Granola
I like using Millet or Buckwheat groats in this recipe.  Millet, Quinoa and Buckwheat Groats are close nutritionally, so you can easily swap them. They contain 6 -7 grams of protein, are 8% iron and gluten-free. Millet and Quinoa are easier to digest than the Buckwheat. So, be careful not to eat a bunch before going to yoga.
Sprouting (soaking overnight) Buckwheat Groats improves digestibility and available nutrition but unless you have a dehydrator, your granola will turn out soggy and lack the crunchy firmness that makes it so fun to munch on.
Read more on the benefits of Buckwheat Groats 
Recipe Granolicious
This recipe is lightly adapted from Angela Liddon's Lightened up summer granola at Oh She Glows
Dry Ingredients: 
2 (generous) cups rolled oats (use gluten free if you want this to be gluten free granola)
½ cup buckwheat groats
½ cup chopped almonds
¼ cup dark brown sugar
2 tablespoons of ground flax seeds
2 tablespoon chia seeds
1 generous teaspoon cinnamon
½ teaspoon fine sea salt
Wet Ingredients:
2 generous tablespoons unsweetened apple sauce
3 tablespoons of (drippy) almond butter (I like this one from Trader Joes)
¼ cup maple syrup
2 teaspoons softened coconut oil (optional– this helps to bind the granola but you can omit it and see how you like the texture)
2 teaspoons vanilla extract
Directions: 
Preheat oven to 350 and line a cookie sheet with parchment paper.
Mix all dry ingredients in a large bowl.  (break up any clumps of brown sugar).
Add wet ingredients in a medium size bowl. Keep mixing until smooth.
Add wet mixture to the dry ingredients and stir well to combine. When the mixture looks moist, pour it onto the parchment lined cookie sheet and smooth out with a wooden spoon so it is even.
Bake at 350 F for 25 minutes. Remove from oven and cool completely before storing.  Store in resealable baggie or airtight container in the refrigerator.