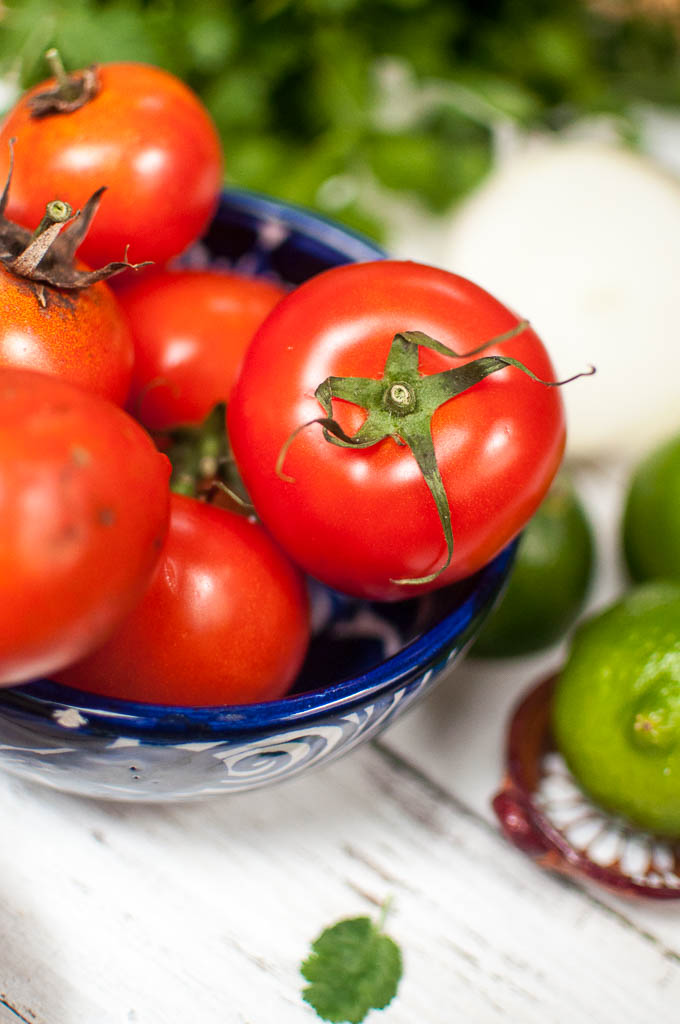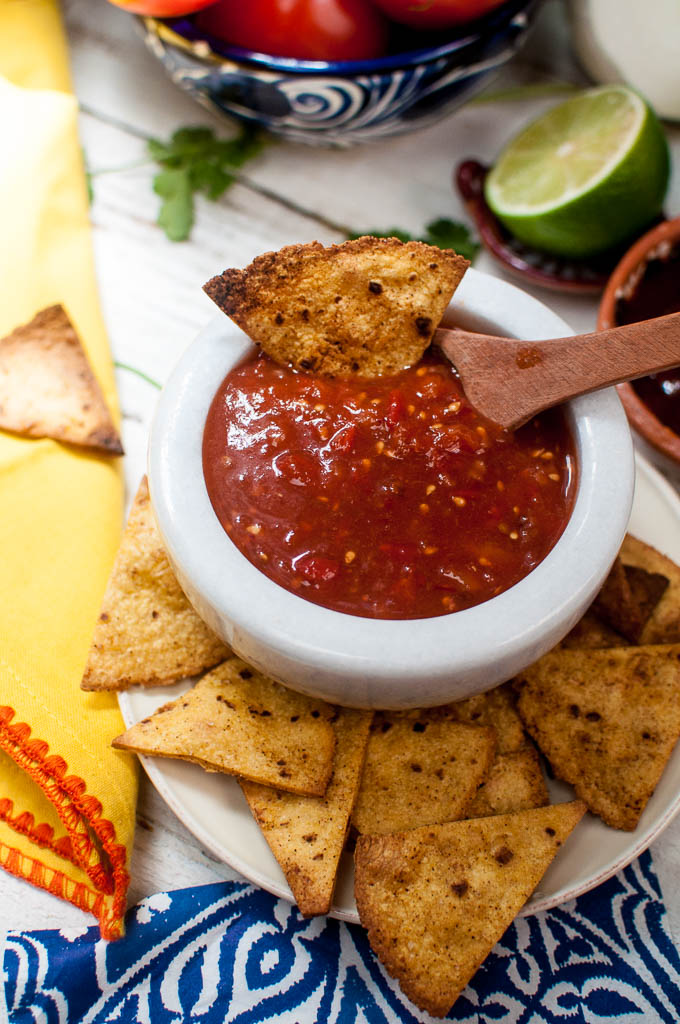 I knew when I stood at the counter and polished off an entire bowl of this incredible smoky salsa, that I wanted to share this recipe on the blog. My friend Alexia, whipped together this tongue craving salsa in 5 minutes as I sipped delicious wine and watched her cook (she always serves the best wine and champagne). I kept the conversation flowing as I watched her toss a few ingredients into a mini-chop food processor, zip, zip, zip and emptied the contents into a bowl which she placed on the counter in front of me. After inhaling the entire bowl of salsa and the chips that went with it, I begged for the recipe.
This salsa combines the sweet taste of fresh tomatoes with the deep smoky flavor of chipotle peppers (the ones in adobo sauce – how cute is that word??). A touch of white vinegar adds a tangy brightness that makes this salsa highly addictive (fair warning).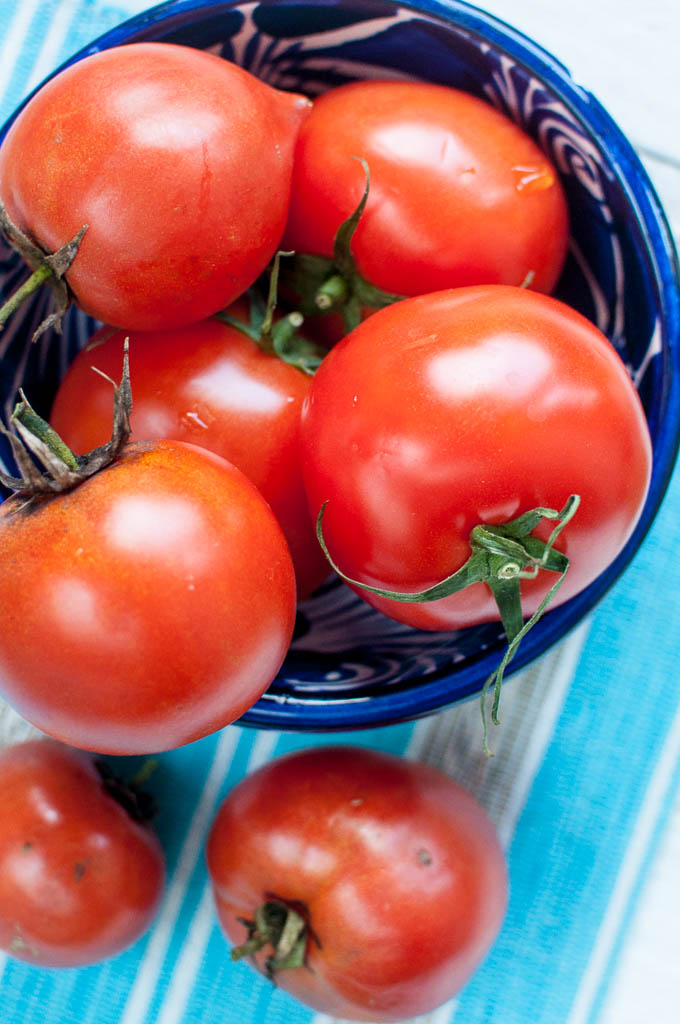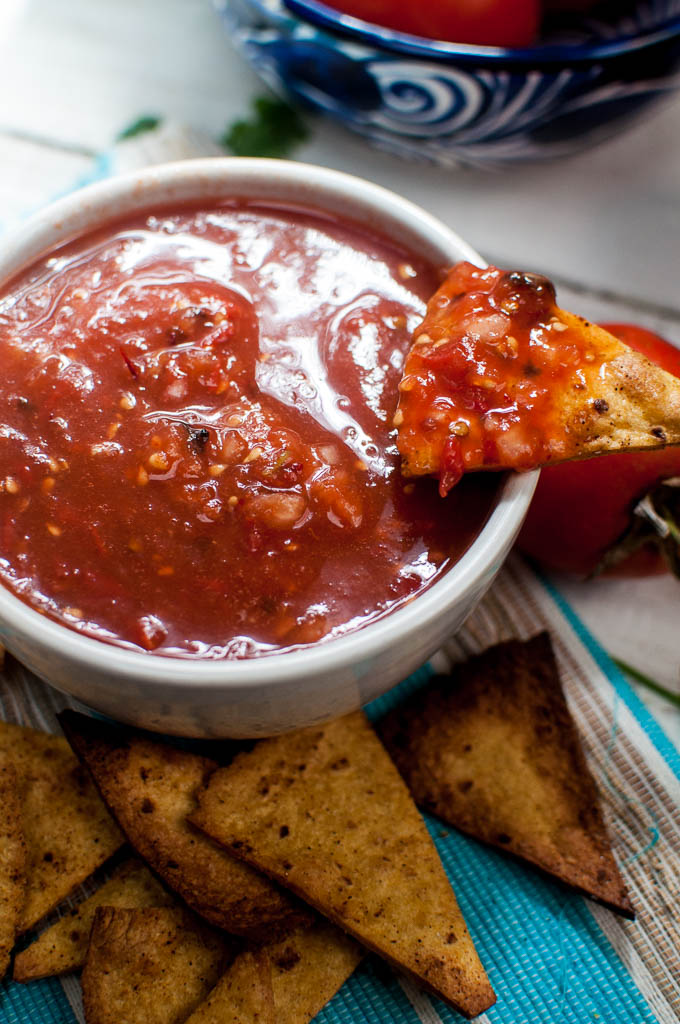 It's Easy, Vegan, Healthy, and Kid Friendly
I've made many batches of roasted salsas (see roasted tomato salsa) but never salsa cruda (fresh salsa). What have I been waiting for? This recipe is quick, vegan, healthy, and KID FRIENDLY TOO. (Her 2 kids tried to wrestle me out of the way – but they are still shorter than me : ). Once you realize how simple this smoky salsa is to make, its hard to pay for prepackaged store versions (even from Trader Joes).
I made this recipe in a few minutes by tossing the ingredients into my blender and lightly pulsing the tomatoes, onion and peppers, vinegar, salt and chili powder to combine. I'm working on a consistent baked tortilla chip recipe but I'll post what I did since my husband and I ate them all. (Several chips came out hard instead of crunchy but mostly they were delicious). I must confess that shooting this blog post was challenging since I KEPT EATING the subject matter.
Thank you so much Alexia for sharing this amazing quick, easy, and kid friendly recipe!!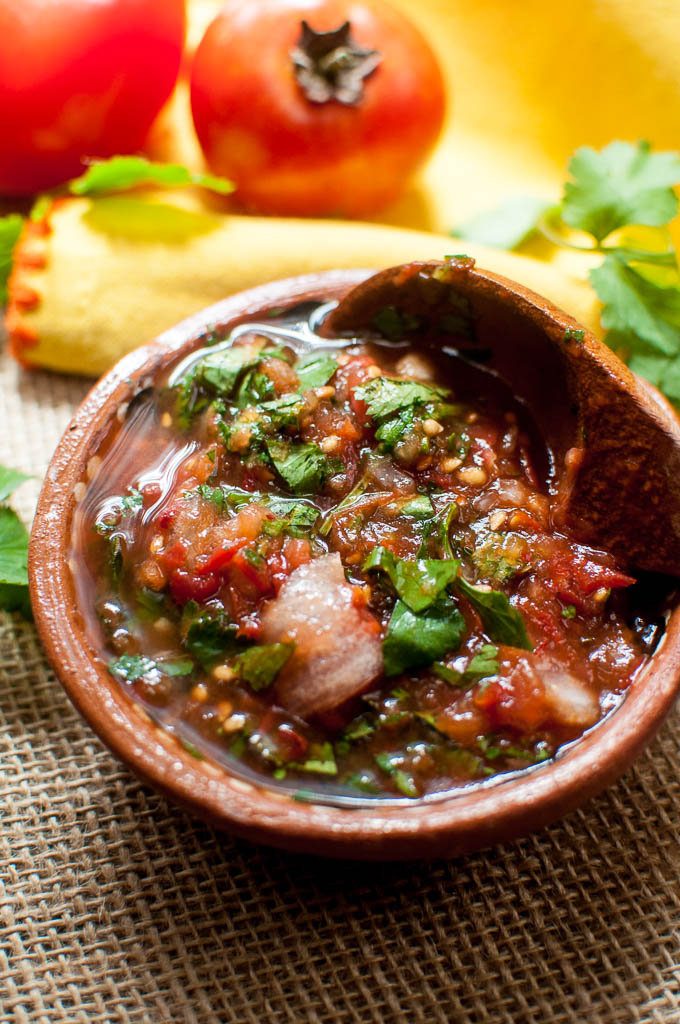 Recipe: Alexia's 5 Minute Smoky Salsa
This smoky salsa will taste richer with good, sweet tomatoes. I used 2 baskets of organic cherry tomatoes because they looked sweet. I also pulsed the ingredients in a blender but you can use a mini-chop or food processor. Pulsing allows you to leave it a little chunky. I also add cilantro to anything I can because it's an great blood purifier and cleanser so I threw in a handful of freshly chopped organic cilantro.
Ingredients: 
5 medium tomatoes
1/2 onion
1 lime
3 chipotle peppers (chipotle peppers in adobo sauce–see photo)
2 teaspoons kosher salt
1/4 cup white vinegar
Handful chopped fresh cilantro (optional)
Dice the tomatoes, onions and peppers or put ingredients in a blender or food processor and pulse lightly to blend.  Add the lime juice, salt and vinegar. pulse once or twice. Let the new ingredients sit for a while so they can meld together.
For a great way to reserve the unused peppers (click here).
Recipe: Home-baked Tortilla Chips
Ingredients: 
1 bag of fresh tortillas (I used the Trader Joe's corn and wheat ones)
olive oil spray (or regular)
salt (light sprinkle)
Chipotle chili powder  1/8 to 1/4 teaspoon- or light sprinkle (optional)
Instructions: 
Heat oven to 400 degrees F and line a baking tray with tin foil. Take 3 or 4 tortillas and cut them into triangles (like mini pizza slices). Put them in a bowl and lightly spray with olive oil just to coat. Sprinkle with a pinch of sea salt and chili powder and mix with hands to combine.
Spread on baking sheet so they are not touching/overlapping. This way they get crisp. ***Bake for 10 – 15/16 minutes.
***This time may vary depending on the tortillas you use and your oven. I used thicker tortillas so keep an eye on them.