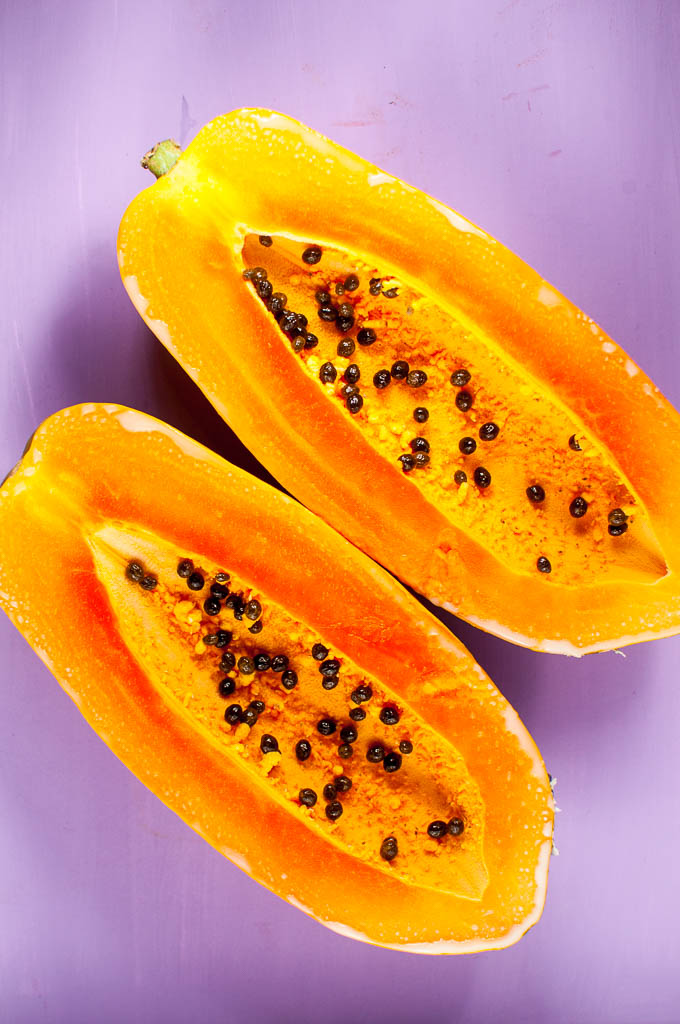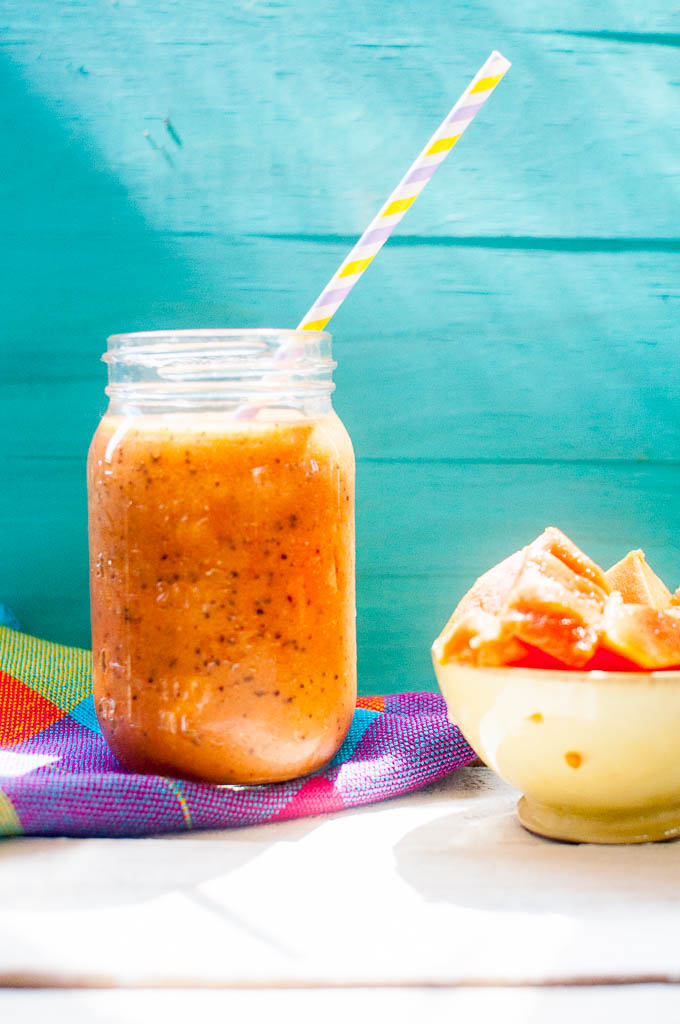 I haven't ventured much into the world of papayas. Mainly because the smell can be off-putting. But in Mexico they are plentiful and their health virtues make them difficult to ignore. I've made several papaya smoothies in the past but tossing in the peppery seeds…………really takes it up a notch.
Papayas are exotic and beautiful in color. Eating them makes you feel like you're on a tropical island. Ahhhh feel thatthe gentle breeze. Unlike other sweet fruits, papayas are considered to have a low/med amount of sugar and they contain about 120 calories. They are extremely high in vitamin C, A and a good source of fiber.
But I'm really drawn to their digestive enzymes. This fruit is excellent for your digestive system because it has a balancing and detoxing effect.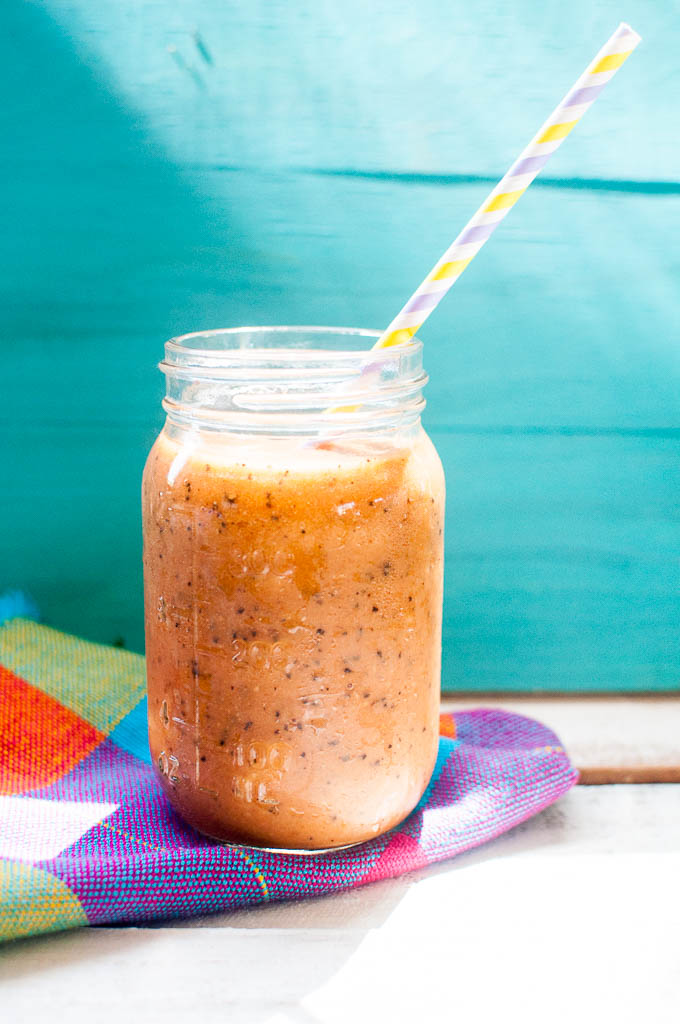 Those little black seeds are very beneficial.  They flush out unwelcome parasites in the digestive track and detoxify the liver. They have a gel-like coating and taste peppery. I find the spiciness compliments the sweet, fruity taste and adds a "grittier" texture to the smoothie that I like.
You can eat the seeds plain or with a little honey. Or you can dry them and then grind them into a powder which can be added to drinks, or oatmeal. My vote is to skip all that fuss and toss them in the blender.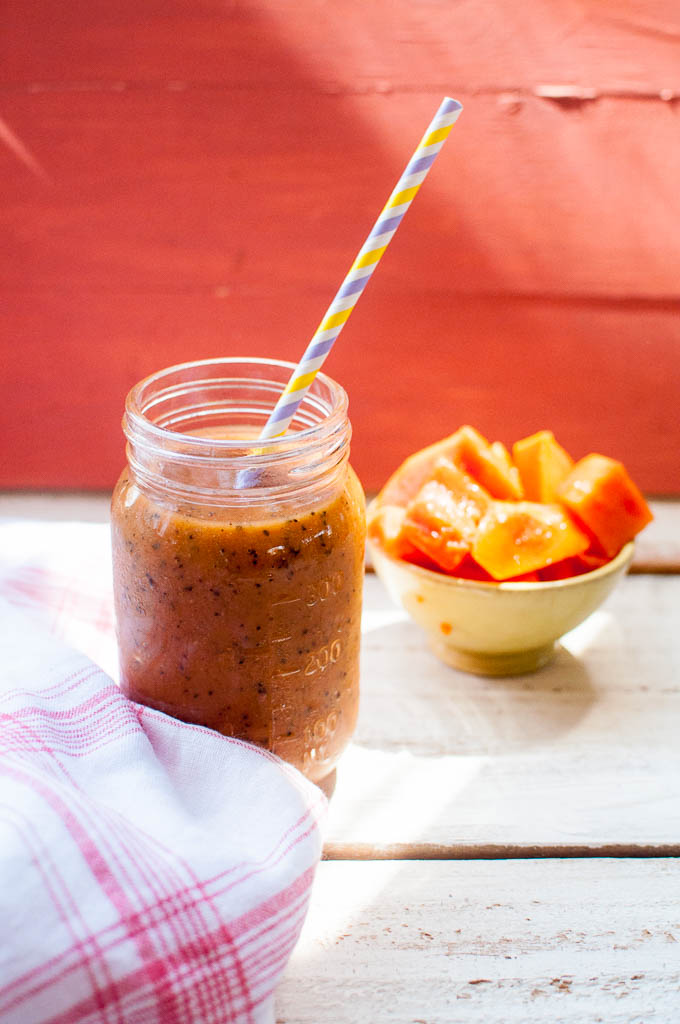 Peppery Papaya Seed Smoothie
Ingredients:
1/2 papaya with seeds
4-5  (thumbsize) frozen banana chunks
1 cup coconut water
tablespoon of cinnamon (or to taste)
Directions: 
Cut the papaya in half and spoon out the seeds placing them into the blender. With a paring knife, remove the papaya skin. Cut the papaya into chunks and add them to the blender along with the frozen banana pieces, coconut water and cinnamon. Blend until smooth. Taste and adjust as needed.
**I like my smoothies thick enough to eat with a spoon.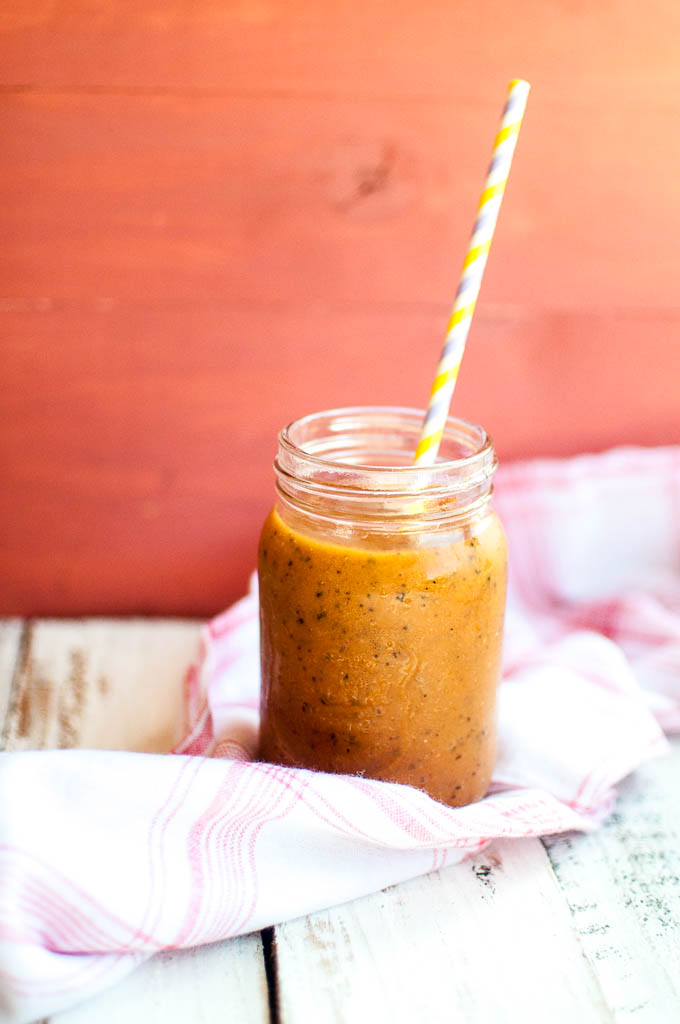 Buen Provecho!