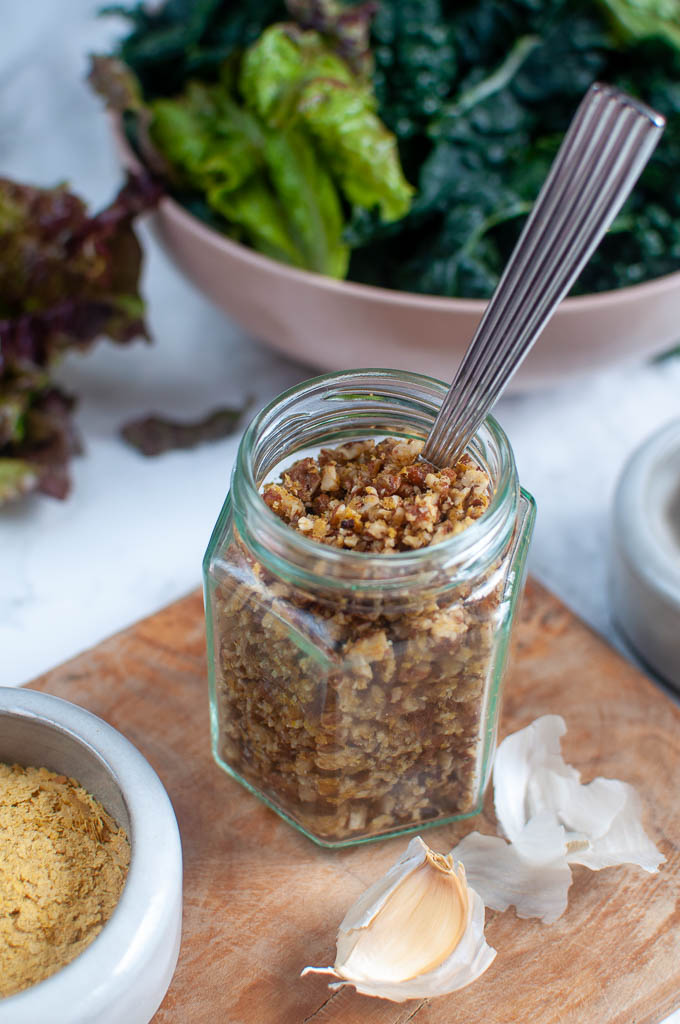 I like stability and routines and mostly eat the same things over and over until I find a new obsession so I'm ok with being a creature of habit….however,  the pandemic lockdowns have me feeling like it's Groundhog Day on steroids. Everyday is a repeat!  The same schedule, the same handful of foods, the same scenery….day after day after day!!! The time melts together into one long blur.
Fortunately, I'm not alone. I've heard many people complaining that they feel "blah" and unmotivated during these unusual times. A recent New York Times article referred to this feeling as languishing and I can attest, that feels right!
"The term was coined by a sociologist named Corey Keyes, who was struck that many people who weren't depressed also weren't thriving… Languishing dulls your motivation and disrupts your ability to focus"…. it's the void between depression and flourishing."
Not being able to travel has contributed to my groundhog day existence. I love getting out and exploring so this was the hardest part of the pandemic for me.
Parmesan Cheese vs Vegan Pecan Parmesan
While I may be languishing, my salads are NOT! This vegan "Pecan Parmesan" is all out exciting! I love the crunch of the aromatic toasted pecans, the cheesy flavor of nutritional yeast, the tangy bite of garlic powder, saltiness of salt and grassy flavor of olive oil that holds these tasty tidbits together.
I admit that as a vegan, I sometimes miss out on how cheese elevates a salad. Feta, goat, mozzarella or parmesan.  Think of the classic Cesar: crispy Romaine, crunchy croutons, tangy (anchovy) dressing and a twist of grated parmesan for a blast of saltiness. Cesar's are a great, classic salad but they are neither vegan nor vegetarian due to the cheese, eggs and anchovies. Also, many hard cheeses such as Parmesan, are made with animal rennet making them unsuitable for vegetarians and cheegans.
That's where this yummy vegan parmesan comes in. All the flavor, great texture and 100% plant based! No missing out here!
I love it on steamed or sautéed greens too. Like kale, spinach, asparagus or any soup or salad.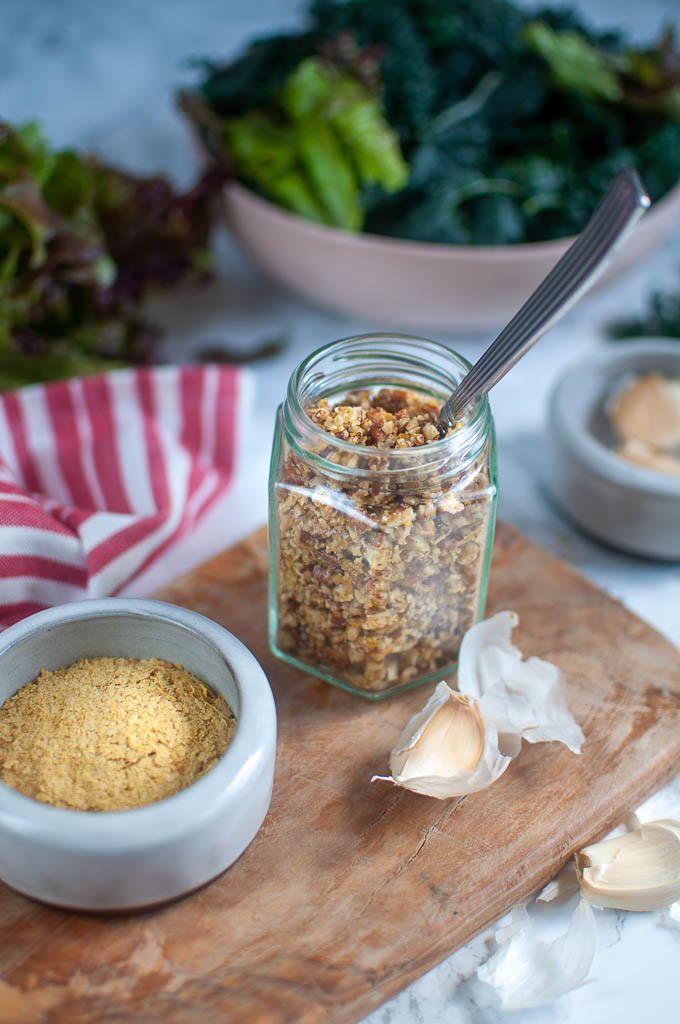 Recipe: Pecan Parmesan 
Pecan parmesan is easy to make and keeps well in the fridge. Generously sprinkle on top of  your favorite salads, steamed vegetables, buddha bowls and soups. It's cheesy, nutty flavor works especially well with dark leafy greens like kale, spinach and Romaine.
I love it with Angela Liddon's creamy (cashew) Caesar dressing and chickpea croutons. In fact, this recipe is a combination of her Pecan Parmesan recipes. She has the BEST recipes!
Ingredients
1 cup raw pecans (I get them at Trader Joes) or see tip below.
1/1/2 – 2 tablespoons nutritional yeast (I also get this at Trader Joes)
½ teaspoon garlic powder
1 tablespoon olive oil
1 pinch fine sea salt or more to taste
Tip: To save time, you can buy Unsalted Dry Roasted Pecan Pieces at Trader Joes and skip the first 2 steps.
Directions
Preheat the oven to 300°F and spread pecans onto a baking sheet (lined with parchment or not). Place the pecans in the oven for 8-10 minutes until fragrant and lightly browned.
When cool, chop the pecans until they are small pea-size bits and place in a med size mixing bowl.
Now add nutritional yeast, olive oil, garlic powder and pinch of salt and mix well.
Taste and adjust as needed.
Store in an airtight container in the fridge.