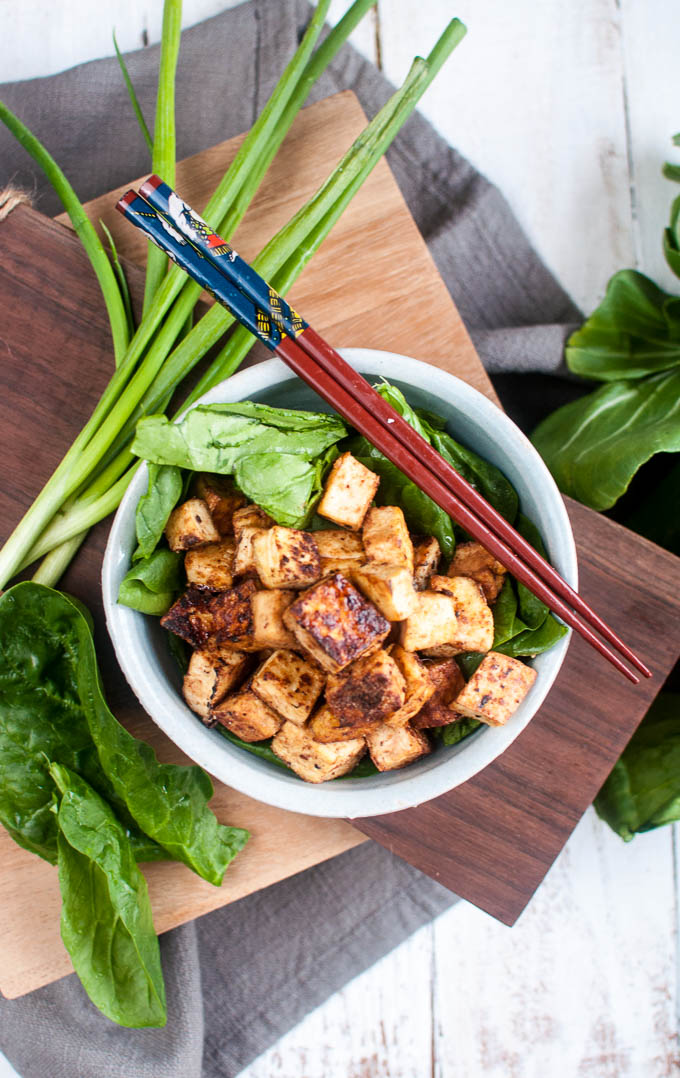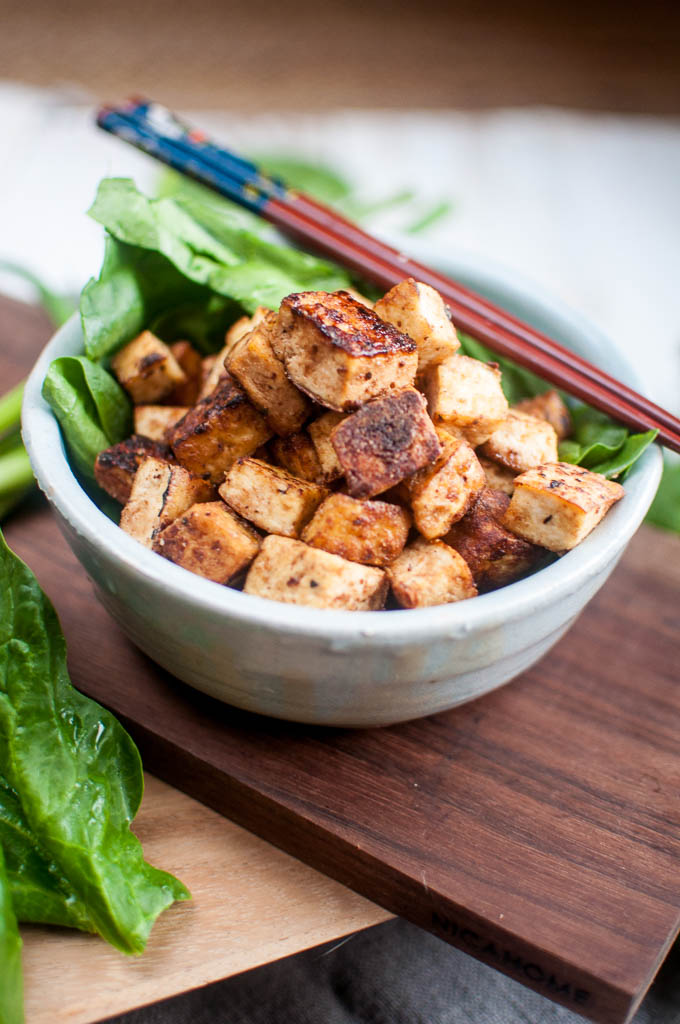 This is the world's easiest tofu recipe and my favorite way to eat it – crispy browned cubes with a tamari/tahini coating. There is no pressing required, only 3 ingredients (plus salt if desired),  a non-stick pan and quick 15 minute cooking time. I mostly devour these cubes immediately but when I can manage self-restraint, I love adding these tasty chunks to salads, soups and Buddha bowls.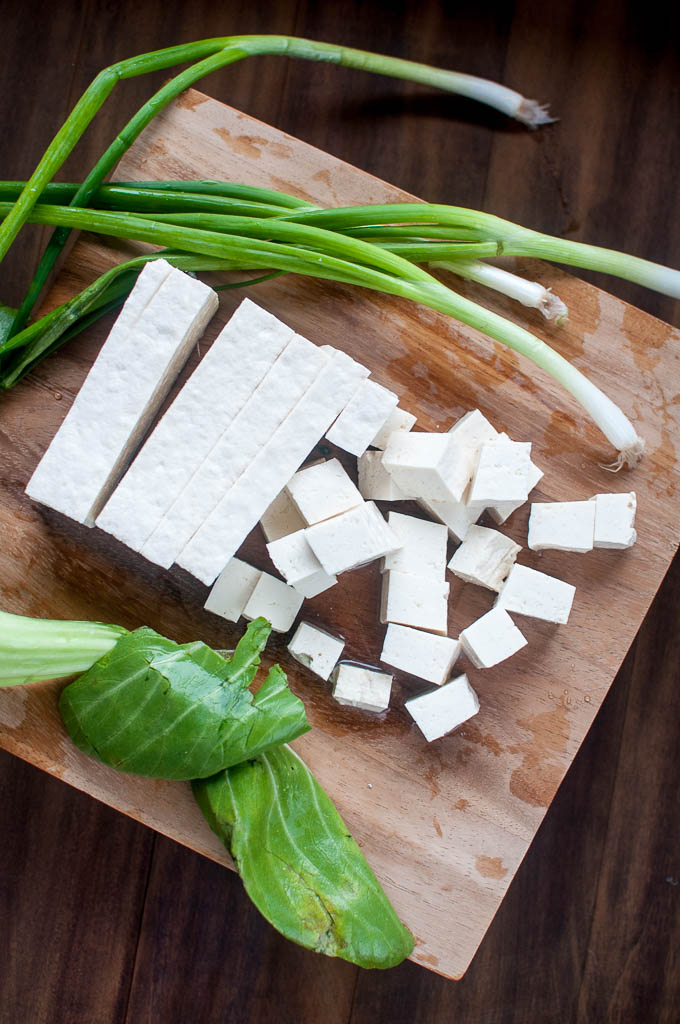 To crisp the tofu cubes, I dry fry extra firm tofu in a pan over relatively high heat so the water evaporates and browns the outside. Then, I add tamari and tahini which sizzles in the pan coating each enjoyable chunk.

To Eat or Not to Eat Tofu
There is a lot of controversy around soy and I am still confused about how good it is for you. For every article that puts tofu on the "what not to eat" list, there's another one touting its benefits, especially for vegans. In the end, it's up to you to decide.
Another good article on the myths of soy.
I like soy and believe it's a good source of low carb vegan protein, however, I don't eat it all the time. When I do, I try to buy non-gmo organic tofu, soymilk, miso, and edamame.

Recipe: The Worlds Easiest Tofu
Makes 1 batch of tofu
Ingredients

• 1 container extra firm tofu (preferably organic, non-gmo see this article)
• 2 tablespoons tamari
• 1-2 tablespoons Tahini
• Pink Himalayan salt (optional)
Directions

1. Wash the tofu and cut it into cubes.
2. Heat a non-stick frying pan on the stove over relatively high heat.
3. Add the tofu cubes and try to even them out so they are not on top of each other (the more surface that touches the pan, the better) and let them cook for 6-8 minutes without touching them so they start to dry out and brown on the bottoms.
4. (If desired, add a pinch of salt to the pan while they cook).
5. Now flip them over to brown another side and repeat this process until most of them are browned on a side or two (about 15 minutes total).
6. Once the cubes are mostly brown, add the tamari and tahini and mix with the tofu. It should sizzle and coat the outside of the tofu cubes. Taste and adjust the sauces as needed.
Notes: For a sweeter flavor, add a drizzle of maple syrup.