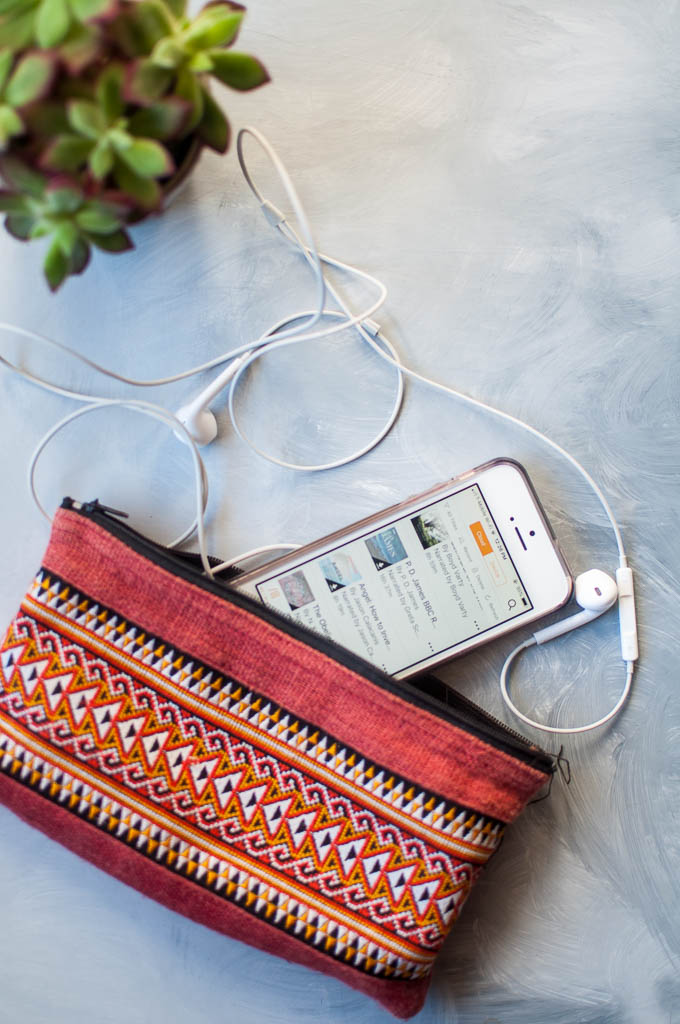 Podcasts are a great source of information and entertainment. Some are life changing!! I play them in the car, on a hike, at the beach, while traveling, and when I cook. I also find listening to a good podcast before bed is great alternative to watching television since the flickering light of the TV can interfere with a sound sleep. Lucky for me, my husband is a podcast aficionado and passes along his favorites to me. Great podcasts stretch the mind and impart powerful ideas. Here is a list of my top 5 favorite podcasts for 2018.
Top Five Podcasts for 2018
 Patrick O'Shaughnessy, CFA interviews with Boyd Varty on his Invest like the Best Podcast  
Patrick O'Shaughnessy has many great episodes but his interviews with Boyd Varty are transformative!! Boyd grew up tracking wild animals on a game reserve in South Africa so he brings a unique and interesting perspective to the world. You will hear hair raising stories about life in the wild but he also shares his insights about nature and what it can teach us.
Boyd also does one of my favorite Ted talks, What I Learned from Nelson Mandela.
Deliciously Ella (one of my favorite bloggers) is a vegan powerhouse who wants to change the way people think about plant based eating. She has a successful vegan blog, u-tube channel, several top selling cookbooks, a vegan deli in London, vegan food products, and now an inspiring podcast that addresses health, wellness, exercise, and running a business with her husband. I've enjoyed all of the podcasts but this one really stayed with me.
My second favorite episode is this one on cultivating happiness.
The Food Medic with Dr. Hazel Wallace
Dr. Hazel is another interesting wellness guru but I found this particular episode very informative. Here she explains the difference between eating "healthy" and having an eating disorder called Orthorexia.  Orthorexia is the fear of eating "bad" food  and since many people have never heard of it, her explanations come at an important time. With many trendy diets, it's easy to go overboard where eating "well" is more of an addiction than a healthy habit.
Jack Kornfield The Heart Wisdom Podcast
Selecting one of Jack's podcasts would be like selecting "one" Seinfeld episode. All his dharma talks are amazing and worth listening to. I've heard them all many times. Jack illuminates the concepts of Buddhism through stories, quotes and humor. Jack's voice is meditative and his stories are highlights. When I listen before bed, I am lulled into a deep, luxurious sleep.
Serial Podcast Season 3
Serial, a highly intelligent series produced by This American Life, is an eye-opening account of our justice system and how the law treats people of color. This collection of episodes explores an average court in an average town in Cleveland but what is revealed here doesn't seem just at all. In fact, many of the accounts are so unfair, it's hard to imagine this is the United States.
Season 3 had the most impact on me but they are all good.
Bonus Podcast
Bonus Podcast for pure entertainment is S-Town
Shit Town is another podcast produced by This American Life. This 7 part series is about an unsolved murder. The story has many twists and turns and takes you to unexpected places. Each episode leaves you wondering who is lying, who is telling the truth, and who is crazy!!!
All podcasts can be downloaded with Itunes or Overcast (the app I prefer).