Several months ago, my husband and I watched The Game Changers, an inspiring documentary about elite athletes that were vegan (read more about that here). After the film, my husband said he wanted to, "go vegan" for a week. I've never pushed my way of eating on him, but in the 25 years we've been together, this was a first!!!
He already knows the many benefits of a plant based diet, especially when it comes to overall health and reversing metabolic conditions so when he returned from a recent checkup with slightly high cholesterol and anemia (low iron), he wanted to try it. Here are his thoughts from a brief interview:
My Husband's Thoughts After Going Vegan for a Week
What prompted you to go vegan for a week?
I had talked to my wife about trying it out. She is a vegan and I eat some of her food. But I was interested in seeing whether I could just eat all of her food for a week.
What, if anything, worried you prior to starting vegan week?
I was worried mostly about what I would have for breakfast. Typically I have coffee (a latte) and sometimes eggs. I was also worried that I wouldn't get enough food to eat throughout the day.
What, if anything, were you looking forward to about vegan week?
I was looking forward to some more variety in food and trying some new things.
During vegan week, how did you feel physically? Did you notice any changes?
I was certainly hungrier than I normally am. I noticed I have to eat more food that I did before to feel sated. It's just a little more bulky. Plus there's lots of fiber so that had the expected changes in my digestion. But I think that was a good thing!
Were there any emotional changes or experiences you noticed?
I think I felt closer to my wife. Instead of just eating together we were coordinating our meals more and eating almost exactly the same things.
What was the highlight of vegan week?
Oat milk lattes! I'm not a fan of soy milk so I tried oat milk and really liked it. I talked a few friends into trying it and they liked it too! Rachel also made some homemade vegan gluten free bread for Avocado toast in the morning. Since I'm mostly Paleo anyway, I never eat bread. But I did enjoy the Avocado toast!
I also got to try a bunch of new types of soups which were really great. 
What was the hardest part of going vegan for week?
I missed out on some foods and some meals. I sometimes have breakfast with my friends in the morning after surfing and usually ordered eggs. So I had to pass on that one.
How did you feel afterwards on a scale of 1-10?
I felt great. Probably a 8 or 9.
How likely are you to do it again? What changes would you make?
I'll definitely do it again. For sure another week but maybe even try to fit in a Vegan month.
Did anything surprise you about going vegan for a week?
I worried that I wouldn't have enough variety of food to eat. But it turned out to be a lot of new choices which I'll incorporate into my non-vegan diet. Oat milk lattes of course are still on the menu.

Some of the Vegan Dishes he Especially Enjoyed:
I also kept brown rice in the fridge to add bulk to soups, or make a quick Mexican rice stir fry with shallots, red pepper and fire roasted salsa.
What is the Paleo Diet?
The paleolithic diet – or "caveman diet"- focuses on eating meat, poultry, fish, vegetables, fruits, nuts, and seeds. Basically, foods eaten during hunter/gatherer times before farming crops. Therefore, Paleo dieters avoid all grains, legumes, dairy, sugars and processed foods.
My husband avoids most grains (especially wheat) but will eat some beans in soups and he eats dairy. For dinner he often grills fresh fish, chicken or steak on the BBQ (he has a smoker and gas grill) accompanied by a vegan soup or fresh salad.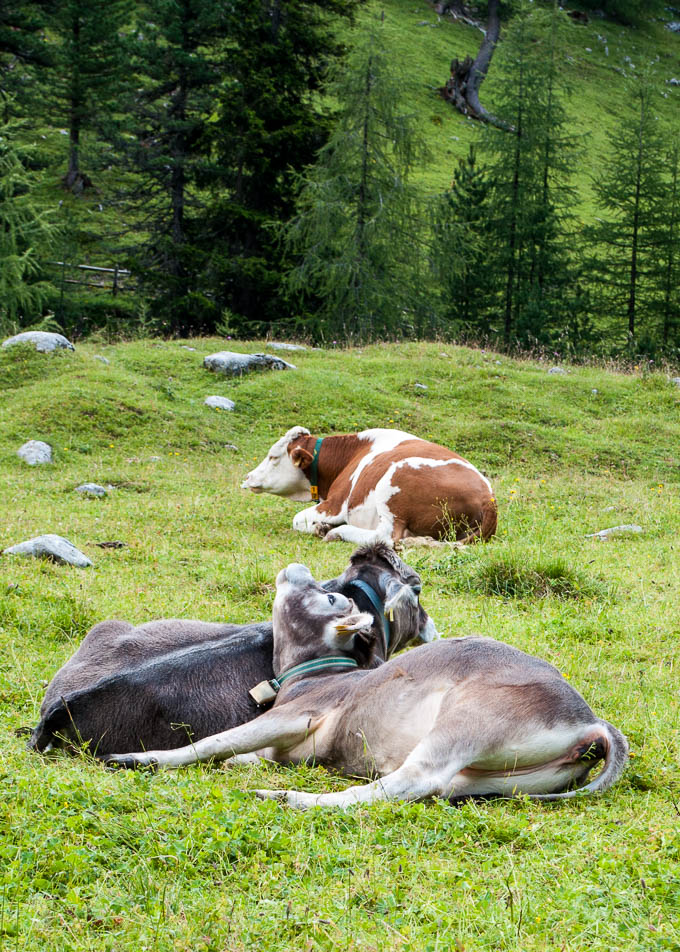 Free Range and Grass Fed
While I don't preach veganism, my love for animals is no surprise. So, he opts for the highest quality when purchasing meat, chicken and diary. For example, he buys red meat directly from a grass-fed farm in Missouri, and we buy organic free-range chicken, eggs, and milk.
It wasn't always this way but after passing a factory farm on the I 5 in central California planted a seed. From the road you witnessed the MOST unhappy cows living in depressing conditions. The scene was so gloomy that even the staunchest meat eater would reconsider.
I had to overcome my sticker shock at the increased cost of buying from small farms that treat the animals respectfully. But in the end, it's totally worth it. The animals are well cared for and the quality is superior.   
The Verdict
Having my husband join me for a week was great! Despite cooking more than usual, it felt special to share an important part of my world with him. He also likes challenges and luxuriated in having me prepare all of his meals. I enjoyed his enthusiasm and repeated compliments on the food. Ultimately, we shared an important week together and I think he liked it more than he anticipated.