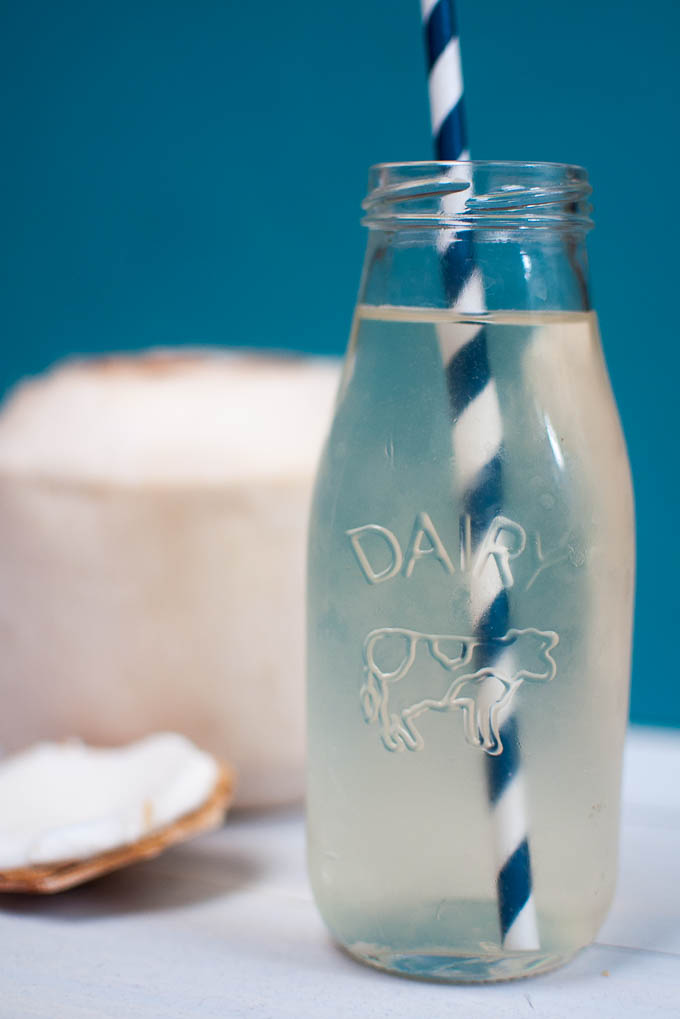 The first time I tried fresh coconut water I thought it tasted like dirty socks. It was back in 1994 before coconut water became popular in the US. I'd just arrived in Costa Rica where carts of fresh young coconuts or "Pipas" were being sold for 25 cents each.  My friend handed me this giant green bowl with a straw popping out of the top that had been hacked off with a machete. The bowl was brimming with a golden liquid which to me tasted "off".
My friend insisted that I hydrate my body after the flight and she rattled on about how healthy this vitamin rich elixir was. Her enthusiasm was catchy but she sold me on the prospect that these unruly nuts prevent aging and weight gain. Pretty soon, I was drinking one a day and loving how great I felt.
Coconut water is incredibly hydrating and your body will love how nutrient dense it is. The flavor quickly grew on me and honestly – who wouldn't drink the fountain of youth for that price????